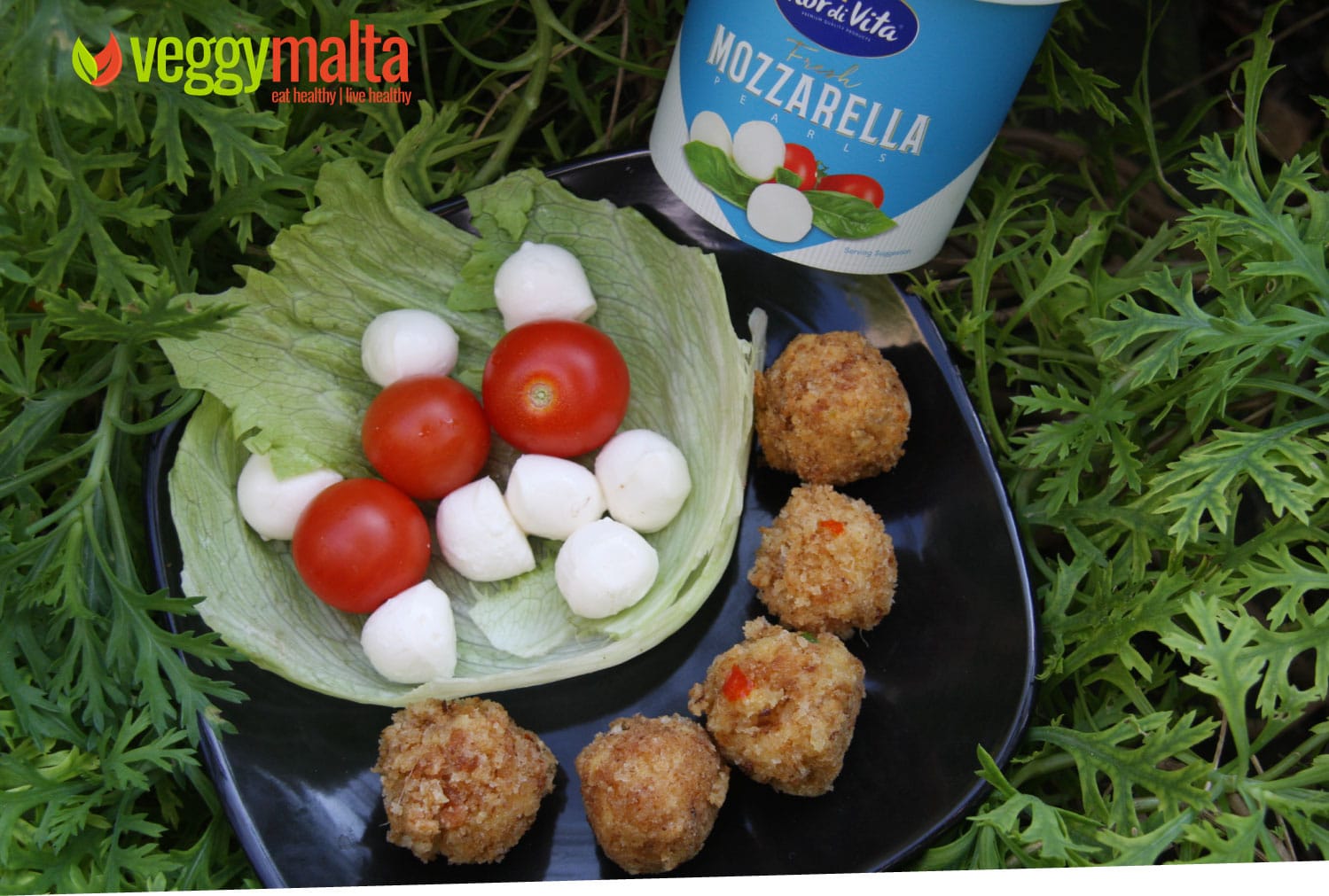 Here is a simple and easy recipe to prepare something crunchy using soft mozzarella balls. I used Fior di Vita fresh mozzarella pearls. The kids will love helping out in this one.
Ingredients:
mozzarella balls
four eggs (free range if possible)
vegetarian parmesan or pecorino cheese (if desired)
breadcrumbs
flour
two small chilli peppers de-seeded
Method:
Beat eggs in a bowl and mix with a spoonful of a vegetarian brand of parmesan, vegetarian pecorino cheese or any vegetarian cheese (meaning the cheese is not produced using animal rennet). In another bowl place the breadcrumbs. Mix in the de-seeded chilli peppers. Place the flour in a seperate bowl. Dip each individual mozzarella ball first in flour, then in the egg mix and finally in the breadcrumbs. Dip once again in the eggs and then in breadcrumbs so that mozzarella ball is well covered in breadcrumbs. Repeat operation for all the quantity of mozzarella balls desired.
When ready deep fry in pan with boiling olive oil for around one to two minutes. Lift and place on kitchen towels to absorb extra oil. Serve with a salad or a pesto or tomato sauce side dip (if desired).
For those a bot more adventurous they can leave some chilli seeds to taste which will be balanced with the mozzarella balls themselves.