Friends of the Earth Malta is offering the chance to win a bee hotel or get a free tote bag. Well that means if you participate in their initiative you can certainly win something and help out in this worthy cause.
So what's the cause? Well it a buzzing issue. Friends of the Earth Malta along with FOE Europe and a number of other European NGOs are collecting signatures as part of a European Citizen Initiative. This initiative calls on the European Commission to phase out synthetic pesticides by 2035.
It would be good of Malta reached it's minimum threshold which is 4500 signatures. That way, as a country we can give our share in speaking up. Overall a European Citizen Initiative needs 1 million European citizens backing it.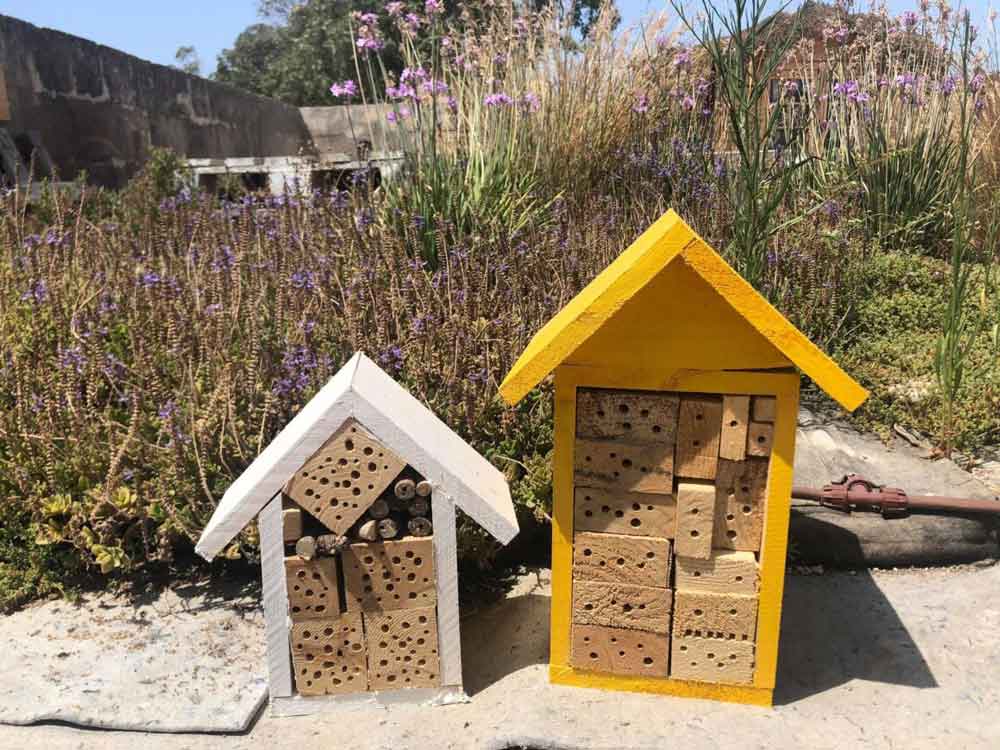 How to participate
All you need to do is quite simple.
Follow this link to register your interest ion Friends of the Earth Malta website
Print the pdf you find with this link
Collect signatures from friends and family and also at your place of work. Remember signatures must have residency in Malta and be over 16 years old.
Post the petitions or drop them off at FOEM office by the 31st of august 2021.
A tote bag will be given to all those that collect over 50 signatures. Whilst anyone collecting over 100 signatures will be in the chance to win a Bee Hotel and Pollinator seeds.
Bees are Important
In a recent article on VeggyMalta.com we featured about how Angelina Jolie is campaigning to save bees and other pollinators. After all saving bees and pollinators is not only important from an ecological perspective. It also is fundamental for the survival of our own species.