With scorching temperatures going no lower, nothing beats the Summer heat than this high-protein vanilla frosty shake. This silky, decadent-feeling beverage is much healthier than any shake you can get from a fast-food restaurant.
And this healthy version calls for just 5 ingredients and two steps!
With less than half the sugar and none of the added flavourings, it's everything you could ever want in a milkshake – with at least 8 grams of protein per serving (even more if the milk you use has protein).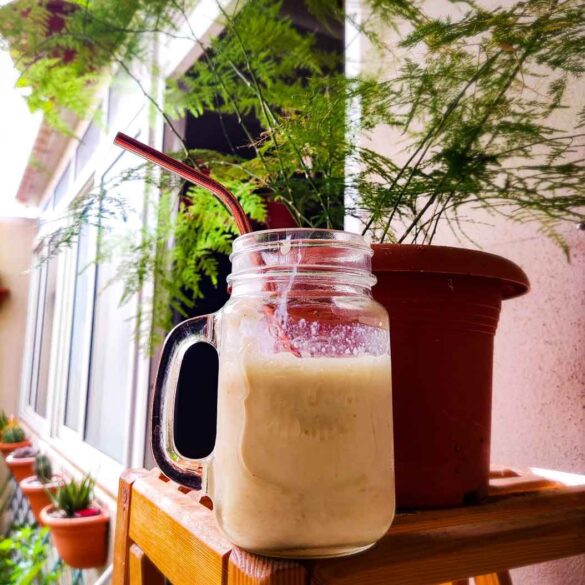 Ingredients
400 ml Alpro Protein Plain Soya
200g Clearspring silken tofu
Good Earth vanilla pod or vanilla essence
1/4 tsp salt
3-4 tbsp maple syrup or sweetener of choice
Instructions
Carefully, cut the vanilla pod vertically and scrape the seeds for a great vanilla tasting frosty.
To make the frosty, all you have to do is to blend all the ingredients together. For better results, use a high speed blender.
Enjoy!
Notes
For a creamier, ice-cream-like texture, freeze the milk in an ice cube tray beforehand. If you skip this step, the recipe will be much thinner but still taste amazing. Do not add regular ice to the recipe, as it would dilute the flavour and the texture will be icy-er than creamy. For a soy-free frosty, you can simply substitute the soy milk with oat or cashew milk, and use an equal amount of any of the following instead: Frozen yogurt or vanilla ice cream, coconut cream, mashed avocado (which will give it a green colour but will still taste delicious), banana (for a banana frosty or you can substitute 1 cup raw soaked cashews.