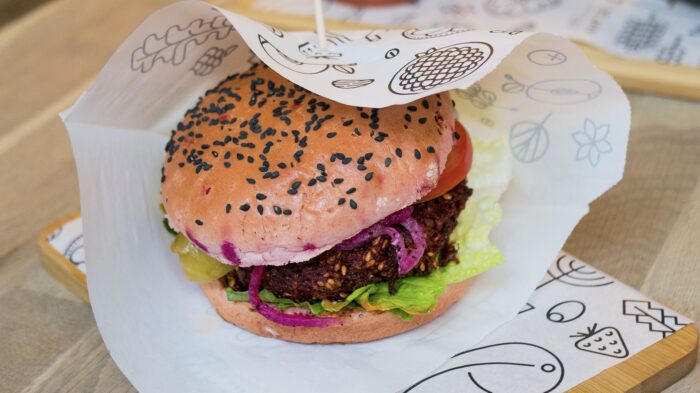 The European Parliament next week will be deciding how European citizens can call vegan food products like veggie burgers, veggie sausages, steak and others. Plant based products would need to be called disks, patties or tubes. The excuse being put forward by MEPs is that people are not mature and intelligent enough to know the difference between a veggie burger and a meat burger and can be misled. If these amendments pass, it will show that powerful lobbies like the meat industry can control free speech in Europe through money and financial influence.
Against the backdrop of the global COVID-19 pandemic, factory-farmed meat production in the EU is on the rise, and is putting the climate and human health at risk. Unsafe working conditions on factory farms and slaughterhouses put workers in danger and increase the spread of diseases including COVID-19. The COVID-19 crisis has proved the fragility and inhumanity of the system which makes cheap meat possible, and how much it depends on unethical and unfair conditions for workers.
The proposed restrictions would be in direct contradiction to the EU's stated objectives in the European Green Deal and the Farm to Fork Strategy of creating more sustainable and healthier food systems. The Farm to Fork Strategy explicitly states the need to empower consumers "to choose sustainable food" and to make "it easier to choose healthy and sustainable diets".
Darryl Grima Co-ordinator of Veggy Malta said that "Malta is registering a growth in vegan food consumption just as is happening all across Europe and the European Union should be supporting the change to combat climate change and improve the health of Europeans. In last week's edition of Malta Meat Free Week, we registered a record number of participants taking the challenge, which is a witness to the silent change that is happening even locally."
Martin Galea De Giovanni, Chairperson of Friends of the Earth Malta said that "we are calling upon the six Maltese MEPs to vote against these two amendments and to build a better food and farming system in solidarity with people and regions across Europe. It is time for Europe to put the public interest before big business and to realise that the CAP cannot be a one size-fits-all. We need a fundamental reform of the CAP to create a better and sustainable society, driving change beyond the narrow proposals currently being discussed."