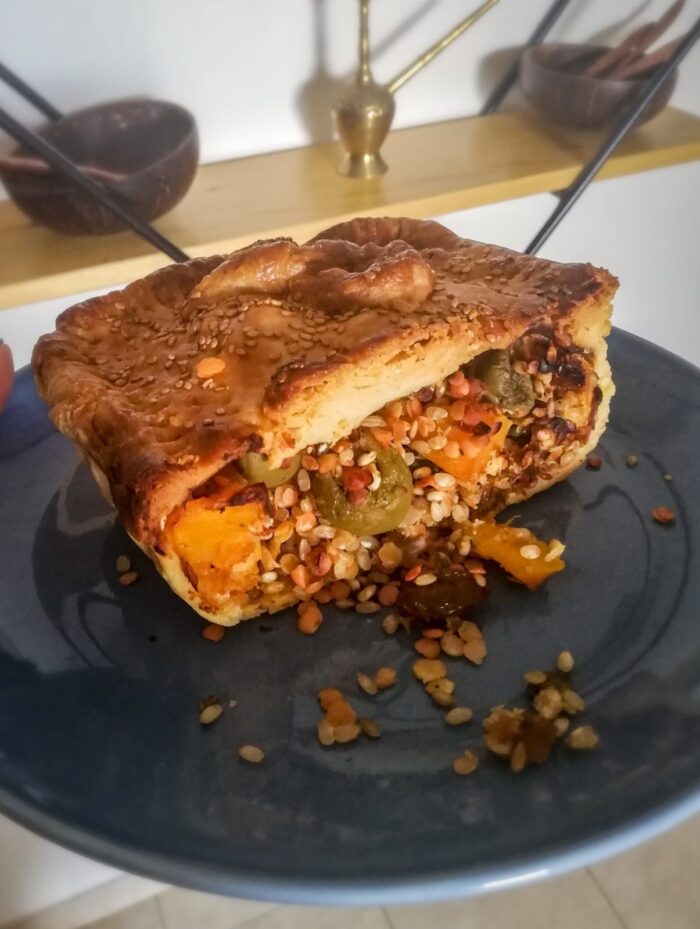 This is hands down my favourite pie to bake during colder seasons. It is hearty, but still nutritious as the filling is packed with vitamins and fiber.
This pie is very easy to make; however, the filling has to be made in advance the day before – as most of it will be prepared raw! Also, by preparing it a day earlier, all the flavours will merge together and the juices of the pumpkin will start to hydrate the rice and lentils. Don't worry, it will be fully cooked by the time it's out of the oven 🙂
Ingredients:
Pie crust of choice; I used a pre-rolled vegan short crust pastry
2 onions
2kg pumpkin, cubed
1/2 cup red lentils
1/2 cup rice, ideally par-boiled
2 tbsp capers
6 large olives, halved
2 tbsp sultanas
2 bay leaves
1 tsp Italian herbs/ dried basil/ dried oregano
salt & pepper to taste
sesame seeds (optional)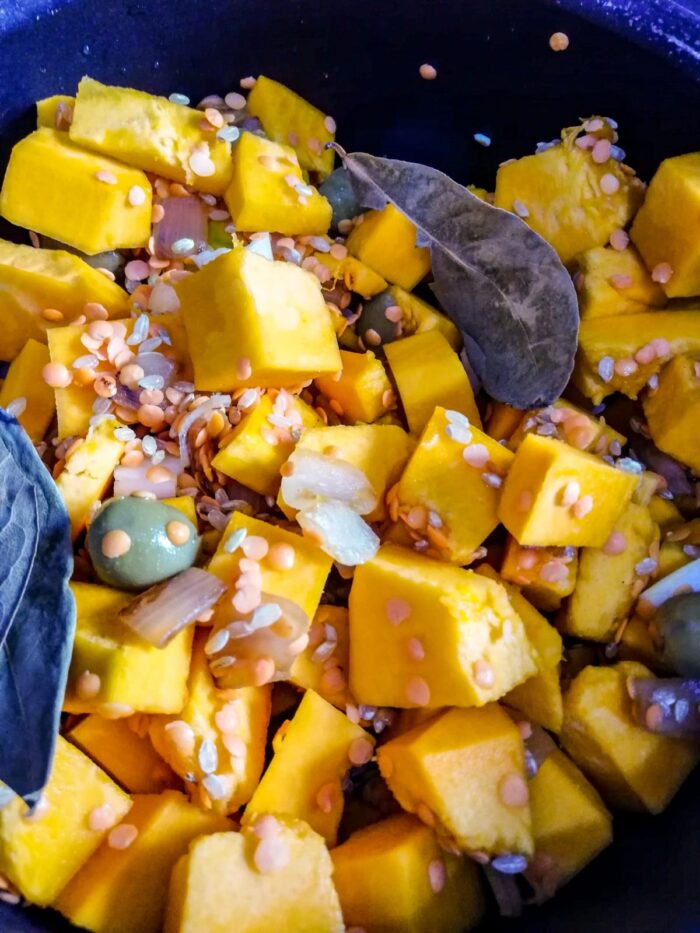 Directions:
The day before
Chop the onions and fry until translucent
In a large bowl combine together the rest of the ingredients except for the pie crust and the sultanas
Add the fried onions and carefully mix
Cover the bowl and let the filling mixture marinade in the fridge overnight
Baking day
Pre-heat the oven at 200 degrees Celsius
Remove the bay leaves and add the sultanas to the filling mixture
Line the pie dish with 2/3 of the short crust pastry
Spread the filling mixture on top of the pastry and cover with the rest of the pastry
Seal the edges and make a couple of slits on the top
Sprinkle with sesame seeds, if using
Bake for an hour or so, until golden brown
Let it cool a bit before serving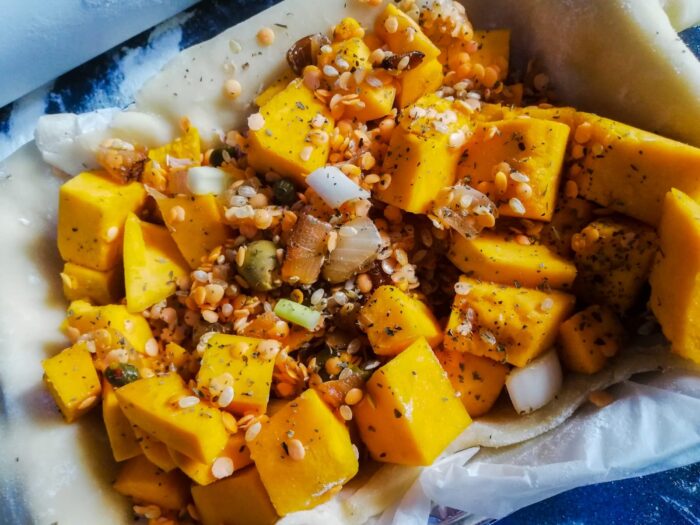 Side note:
Should you want to use any rice other than par-boiled, I advise you to boil the rice and leave it slightly undercooked before mixing it with the pumpkin mixture. This will not let the rice get a mushy texture.
Moreover, this pie freezes nicely – you can pre-portion it before freezing so you will find it super handy to reach for a portion to re-heat in no time!