These almond bars are the perfect snack to have when you want to treat yourself but in a healthier way. Plus, they're full of protein and fibre thanks to almond four, almond butter and sliced almonds.
Higher in fat, fiber, and protein than white flour, almond flour is lower in carbohydrates and also loaded with vitamin E an antioxidant that supports the brain, eyes, skin, and reproductive health. It's also high in magnesium, a mineral that can contribute to heart health.
What I like about these bars is that they are not overly sweet, have a great texture and most of all they are no bake and easy to do.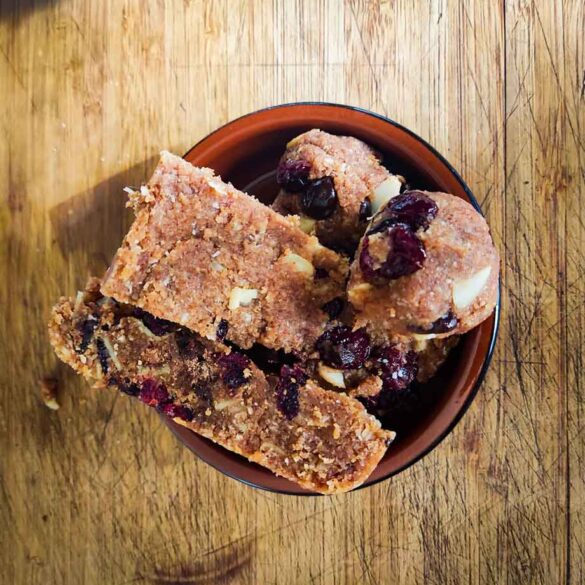 Ingredients
180g Good Earth almond flour
150g almond butter
5 to 6 tablespoons maple syrup
3 tablespoons Good Earth Organic Extra Virgin Coconut Oil
1/2 cup Plamil Dairy Free Chocolate Drops
1/2 cup Good Earth dried cranberries, roughly chopped
1/2 cup Good Earth sliced almonds, chopped
1/4 cup Good Earth desiccated coconut
Instructions
Stir together almond flour, almond butter, melted coconut oil and maple syrup.
In another bowl, combine together the dried cranberries, sliced almonds, chocolate chips and desiccated coconut.
With your hands, combine everything until a thick dough forms.
Gently press the dough in a container to slice later, or roll into balls.
Put in the refrigerator for a couple of hours, then slice into bars.
Enjoy!