Vegan. Quick. Easy. All you need is two ingredients. Cookie ice cream to the rescue in this summer heat! The whole tub will cost you not more than 2.50€ and maybe 5 minutes of your time to make it. The only issue might be to wait till it freezes., haha. Try out this recipe and see for yourself.
Video recipe is also available on VeggyMalta Facebook page 🙂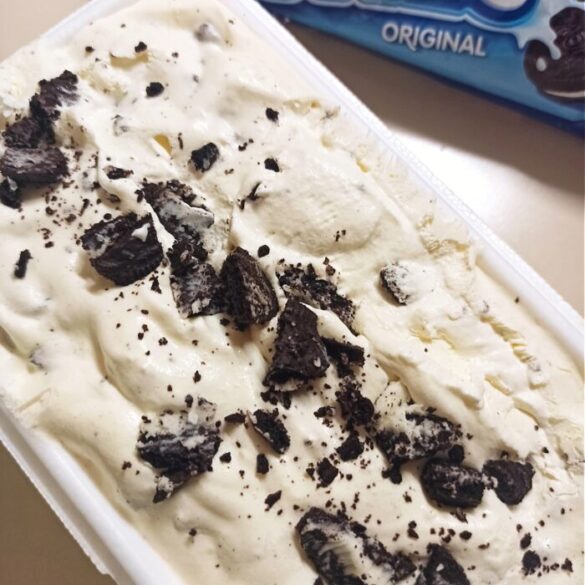 Ingredients
270ml Elmlea plant-based double cream
10 oreo cookies
Instructions
Whip the cream in a large bowl with an electric mixer.
Crush 9 oreo cookies and fold them gently into the whipped cream.
Transfer to a freezer-friendly dish and crumble that one last cookie on top.
Freeze for at least 4 hours before serving.
Enjoy!
Notes
If you like extra sweet ice cream I recommend to add some kind of sweetener (e.g. powdered sugar or liquid stevia), but it was sweet enough just like that.