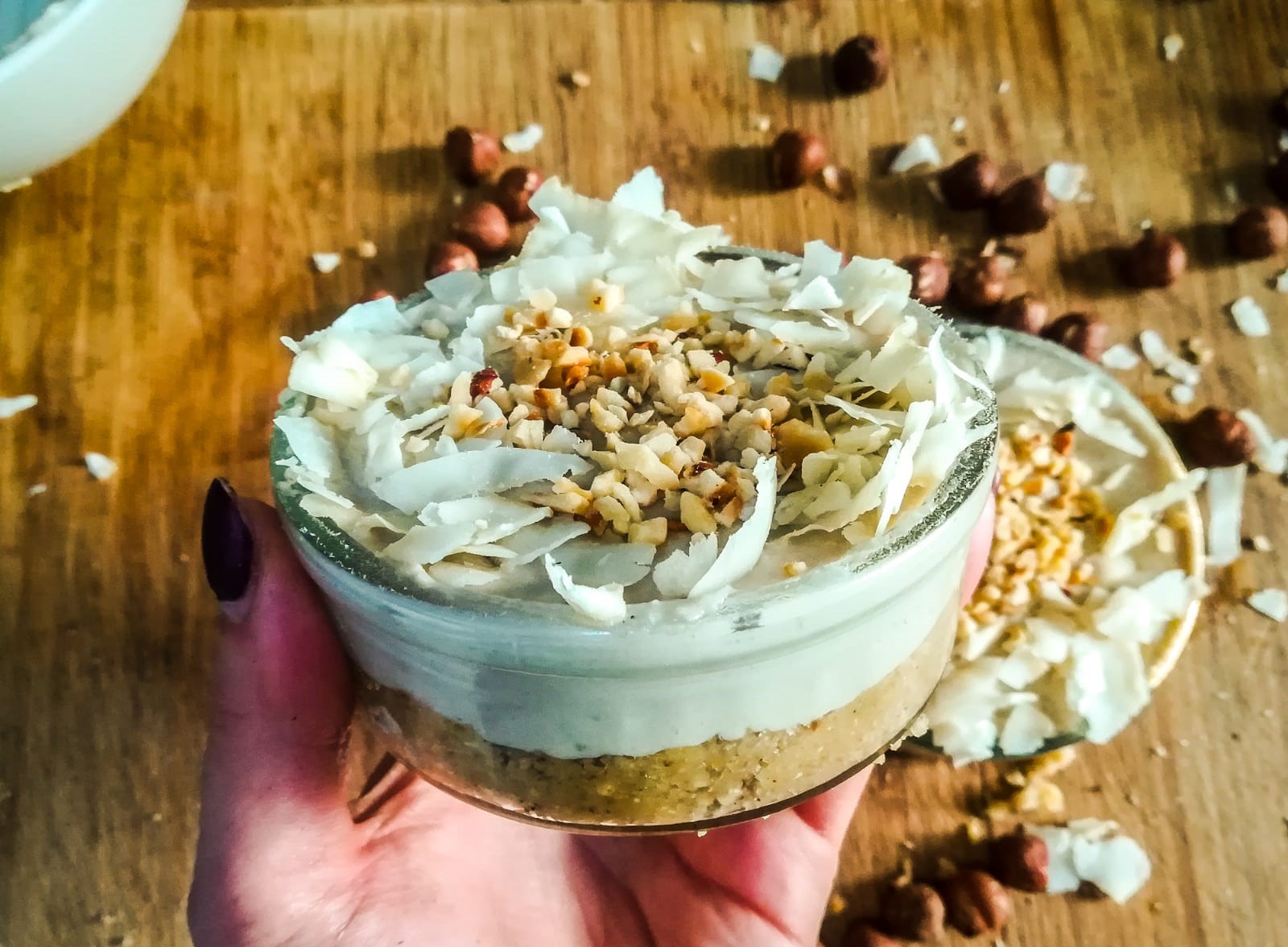 If you're a cheesecake lover, you just cannot pass on this one.
This cheesecake is rich, creamy, naturally and perfectly sweet, simple and satisfying. Literally checks all the boxes.
Ingredients: –
For the crust
100g Good Earth walnut pieces
100g Good Earth roasted hazelnuts
50g Good Earth dessicated coconut
60ml Good Earth virgin coconut oil
1 tablespoon agave syrup or sweetener of choice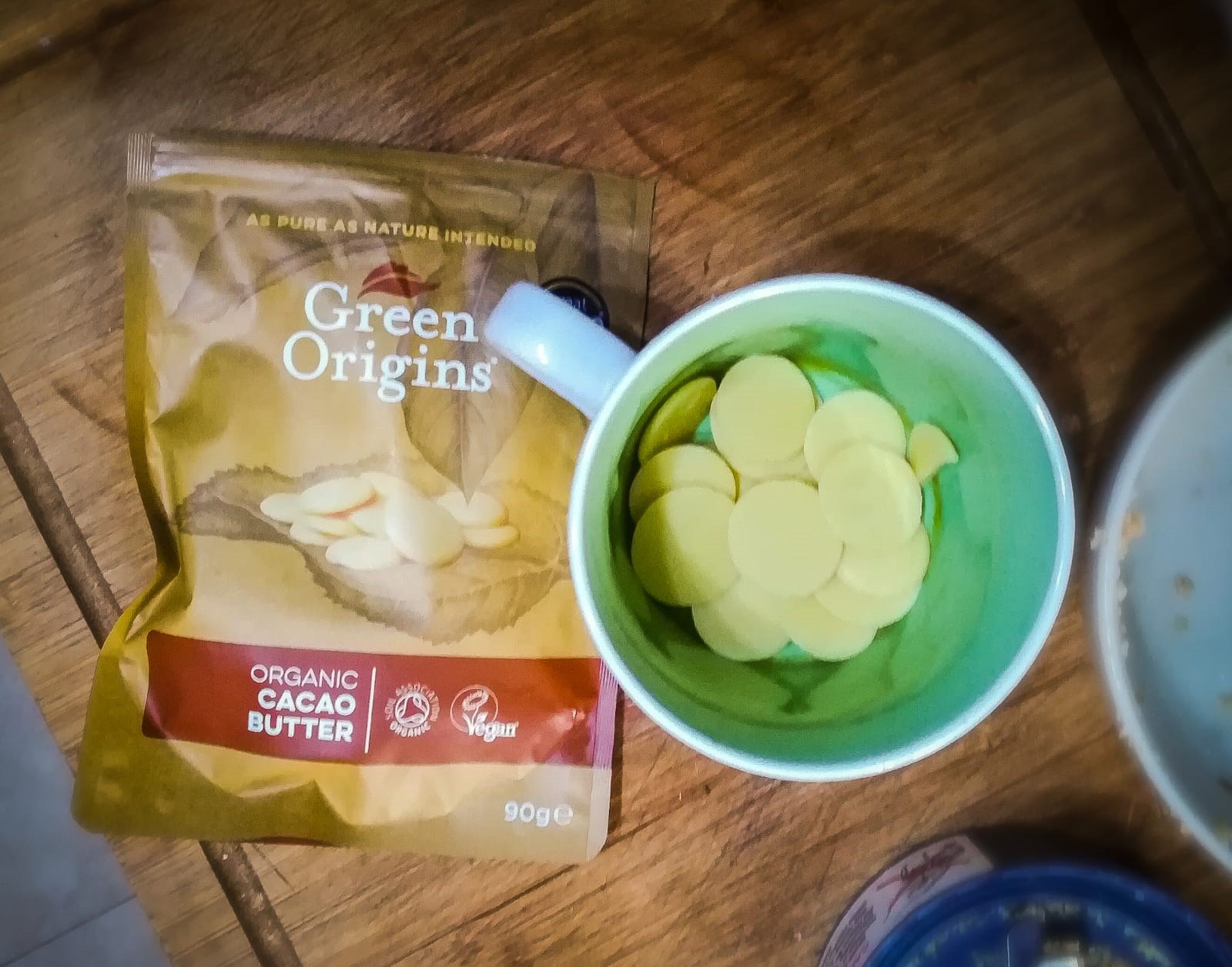 For the filling
100g Good Earth raw hazelnuts
200g Good Earth raw cashew nuts
100g Clearspring silken tofu
30g Green Origins organic cacao butter (for that white chocolate infused taste)
1 tablespoon Sunita lemon juice
60g-70g Good Earth virgin coconut oil
60ml agave syrup
1 teaspoon vanilla
Pinch of pink himalayan salt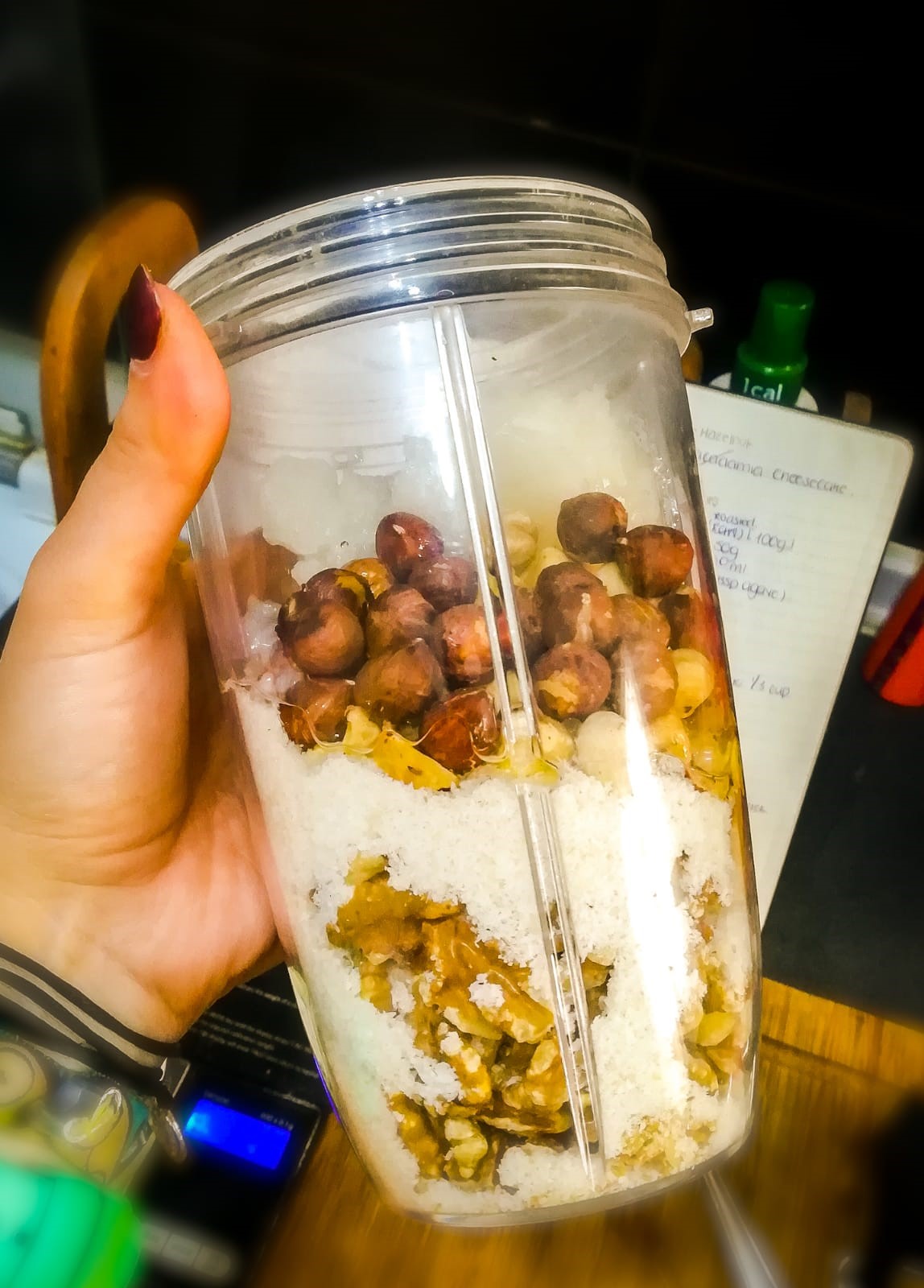 Directions: – 
Preparation for the filling 
Soak the raw cashews and raw hazelnuts in hot water for at least an hour (uncovered) or in cold water overnight
For the crust
Put all the ingredients listed for the crust in a high speed blender or a food processor and process into a sticky meal consistency. Set aside.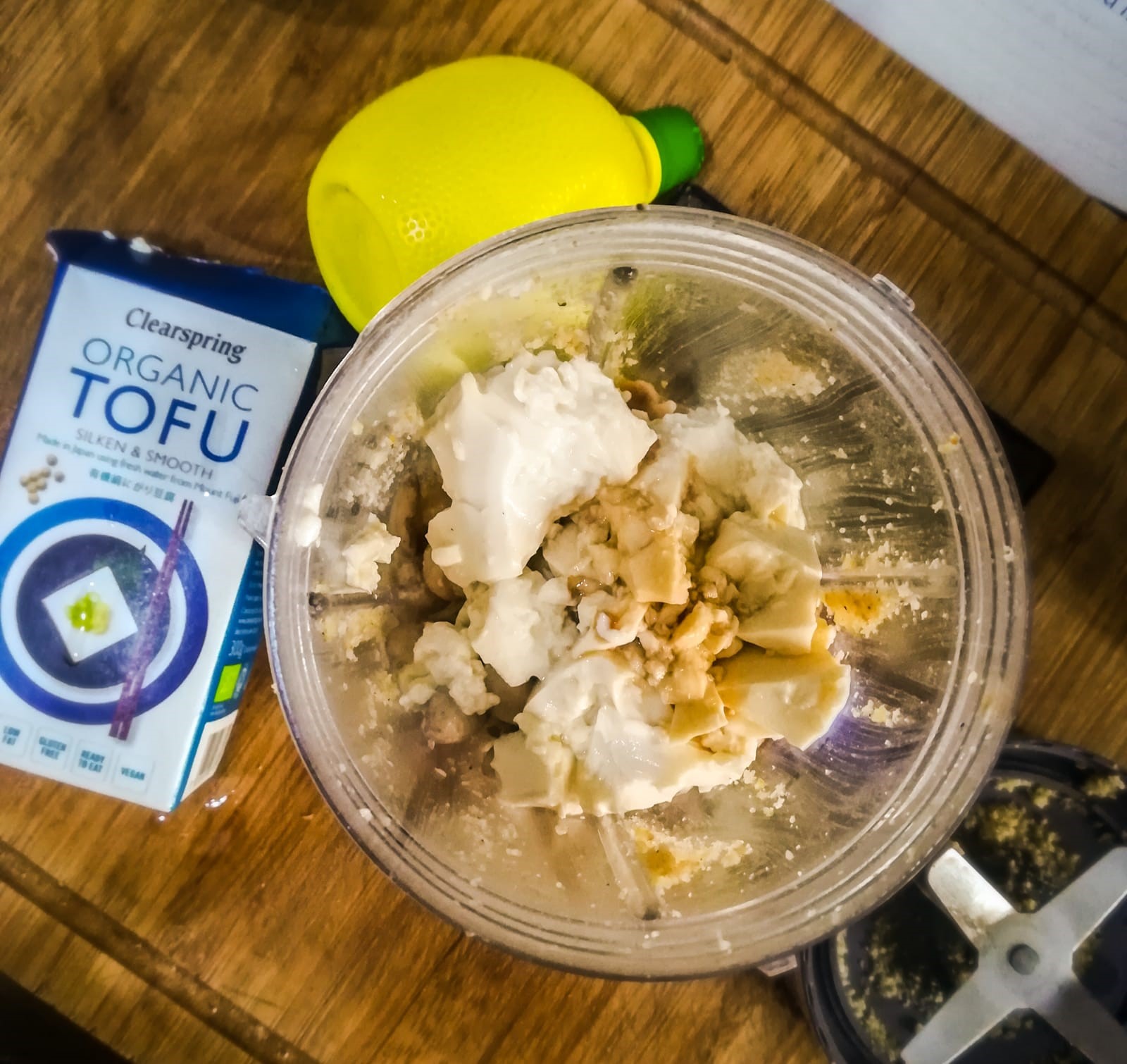 For the filling
Drain and rinse the soaked cashew and hazelnuts.
In a processor or blender put the soaked nuts, and the rest of the ingredients listed for the filling.
Mix until very smooth scraping down sides as needed. If it won't come together, add a touch more lemon juice, agave or a splash of milk of choice as the liquid should help it blend better.
Taste and adjust flavour/sweetness as needed, adding more melted cocoa butter for chocolate flavor, lemon juice for that cheesecake tang, salt for flavor balance, or agave syrup for sweetness.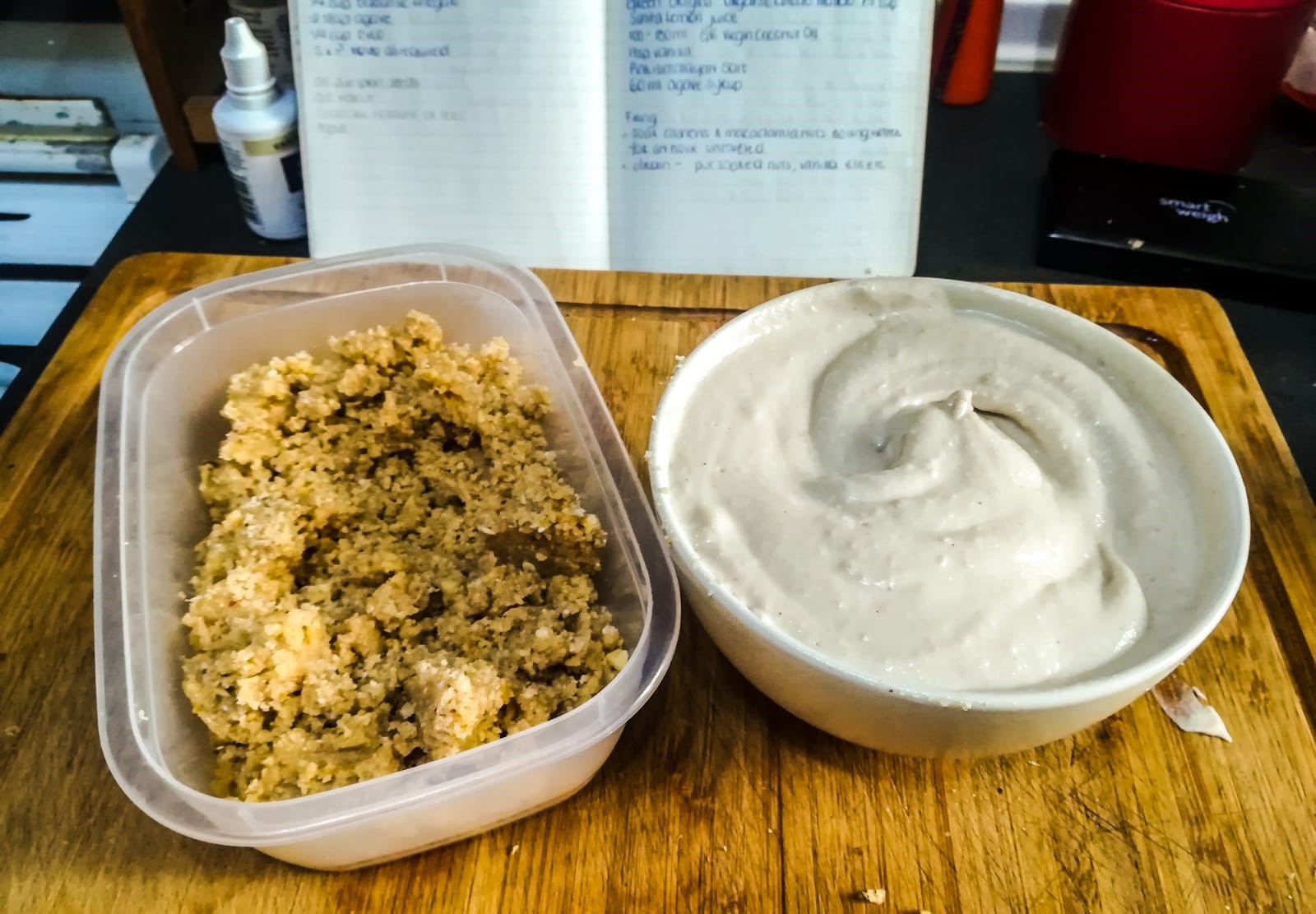 Assembling the cheesecake
In a ramekin or other serving dish, start by pressing the coarse nutty meal so to form the base crust of the cheesecake. Make sure that it's pressed tightly otherwise, the crust will crumble.
Fill the rest of the ramekin with the filling mixture.
Feel free to decorate with coconut shavings and hazelnut pieces.
Refrigerate for at least for four hours or overnight so that it will set.
Enjoy!!!!!