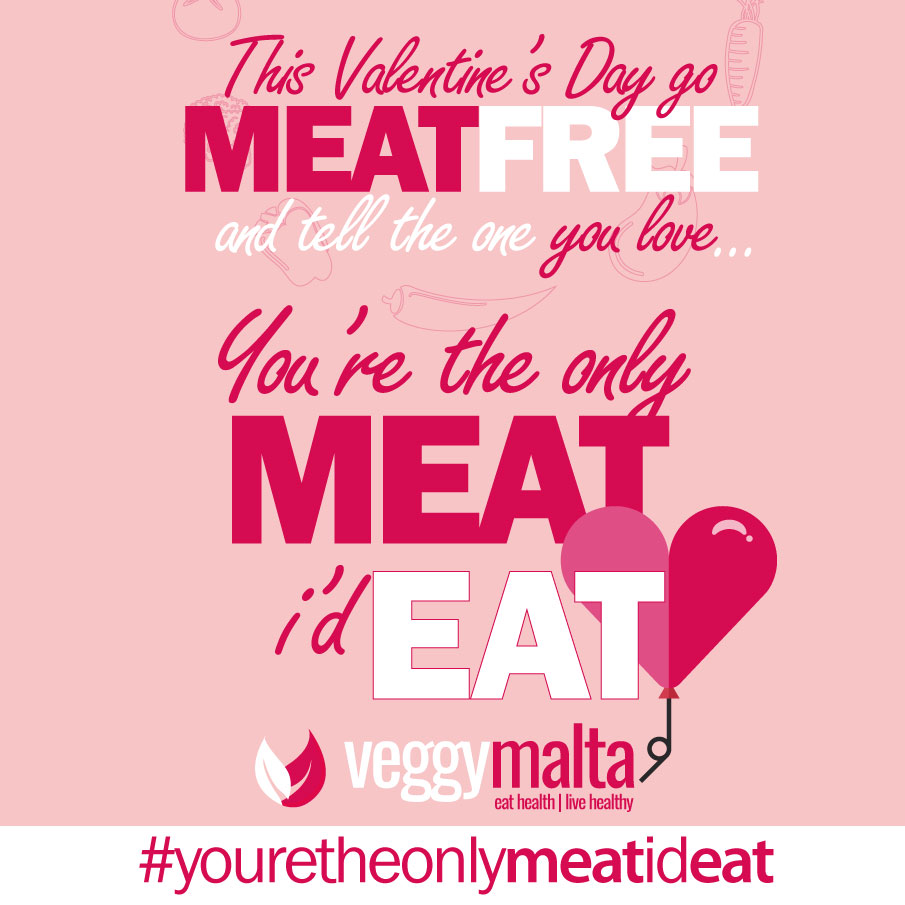 Valentine's Day is round the corner and we have launched our meat-free Valentine's campaign. If you are still thinking of what to do, where to go, what to give … how about going meat-free this year! Treat your loved one to a meat-free and cruelty-free Valentine's meal. What better way to show your love than with a double gesture of love and care. After all, how can you talk about love if there is blood on your plate!
So this Valentine's Day tell him or her that they are the only meat you'd eat!
To commemorate Valentine's Day. Veggy Malta organisers of Malta Meat Free Week launch our Valentine's Day meat-free campaign with the theme #youretheonlymeatideat. take you partner out for a Valentine's meal that is meat-free. There are plenty of restaurants to choose from that offer delicious meat-free options, or alternatively prepare a candle night dinner at home using meat-free options.
Now remember to take photos of you with your loved one not eating meat this Valentine's Day and hashtag us with #youretheonlymeatideat