Another quick, easy and healthy cake recipe! This time I used spelt flour, which is high in fibre and has high contents of various vitamins and minerals. The recipe is significantly reduced in fat (which means less calories), so you do not have to worry about your figure. It is great for coffee/tea breaks or as a healthy snack or dessert.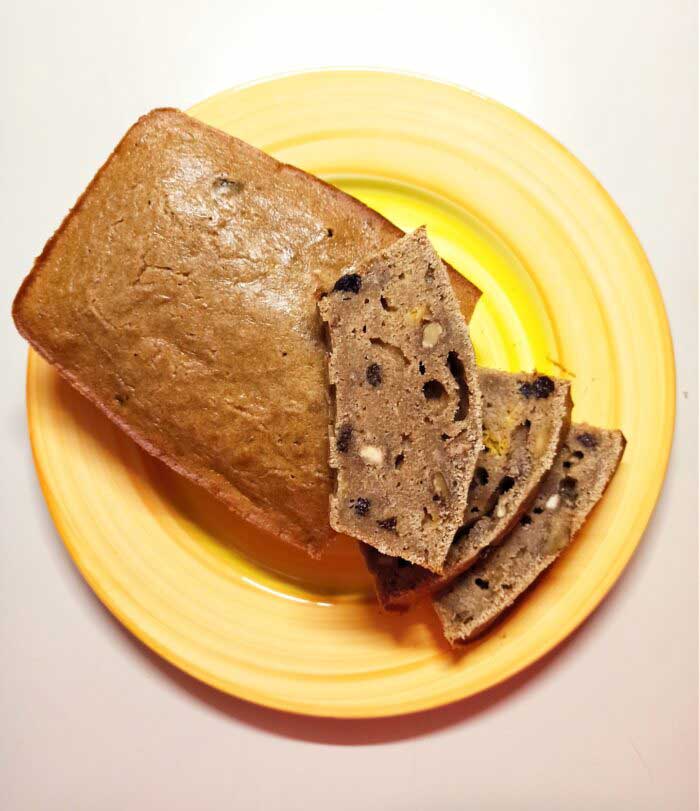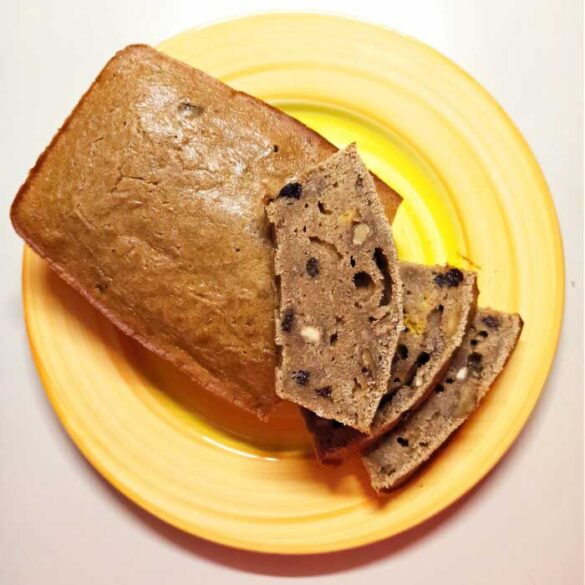 Ingredients
300g spelt flour
100g brown sugar
Juice of one orange
Orange zest (optional)
400ml plant milk - I used soya milk
2 tbsp melted coconut oil
1 tsp baking powder
Dried cranberries/ blueberries, chopped nuts
Instructions
Pre-heat the oven to 180°C.
Mix all the dry ingredients together and add in the wet ones. Combine.
Fold in your dried fruit and chopped nuts. 
Grease the loaf tin with a bit of oil if using metal one, if you have silicone one you can skip this step.
Transfer the batter in, place in the oven and bake for about 40 minutes.
Serve on its own or spread with orange jam.