Coffee or tea time is my favorite time of the day. Good cake can never be missed on the table. I love quick and easy recipes that you just put together and something this tasty comes out. Not using expensive ingredients, just basic ones that can be easily found in every household. If you are an advanced baker, you can also play with add-ins and make it according to your preferences. See, even if you are or trying to go vegan, you can still enjoy goodies that are delightful and on a budget.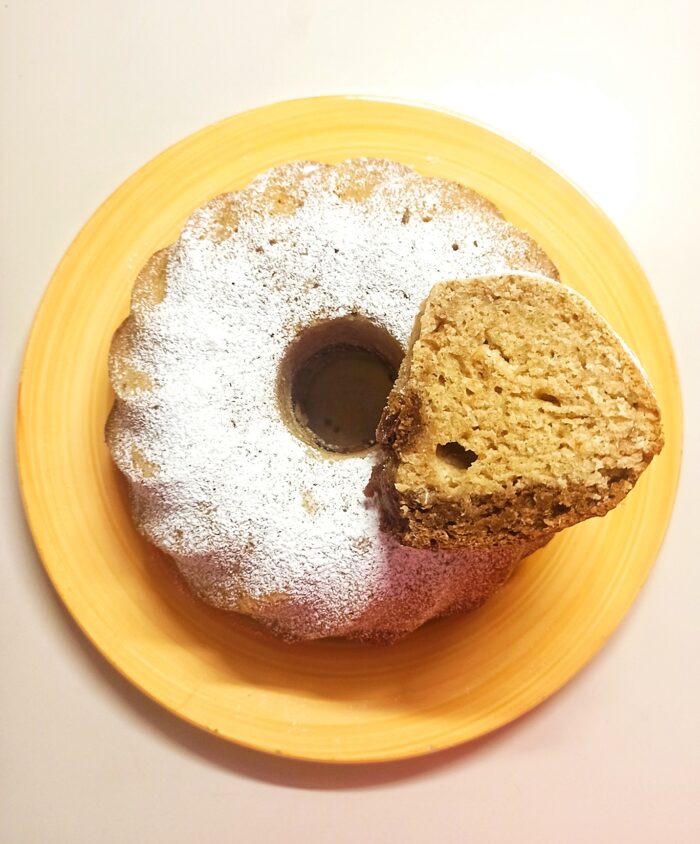 Ingredients
400g flour - I mixed white and wholemeal
200g brown sugar
2 tsp baking powder
350 ml plant-based milk - I used soya milk
1 tsp vanilla
100 ml oil
80 ml rum
2 tbsp cocoa or carob powder
Instructions
Pre-heat your oven to 180°C.
Firstly, mix all the dry ingredients (except cocoa/carob) together in a large bowl.
Secondly, add in all the wet ingredients and combine.*
Divide the batter into 2 parts (3:1 ratio). Add cocoa or carob powder in the smaller part and mix well. If it appears too thick now, you can add in splash of plant based milk.
Grease your Bundt cake tin with oil and toss with flour. First pour in all of he 'white' batter, then spoon the brown one in.
Bake for about 30 minutes, but keep an eye on it since every oven is different 🙂
Enjoy with tea or coffee.
Notes
Feel free to add in whatever you like. For example: vegan chocolate chips, dried fruit, seeds or nuts.