Another yummy dessert for the strawberry season. Vegan Lemon strawberry loaf to enjoy with your coffee or tea. Lemon zest makes it refreshing and strawberries add fruity kick so it is perfect for summer snacking. If we are not currently in strawberry season, do not worry, you can simply replace this fruit with any other fruit you find appropriate. There is also a video recipe available on Veggy Malta facebook page 🙂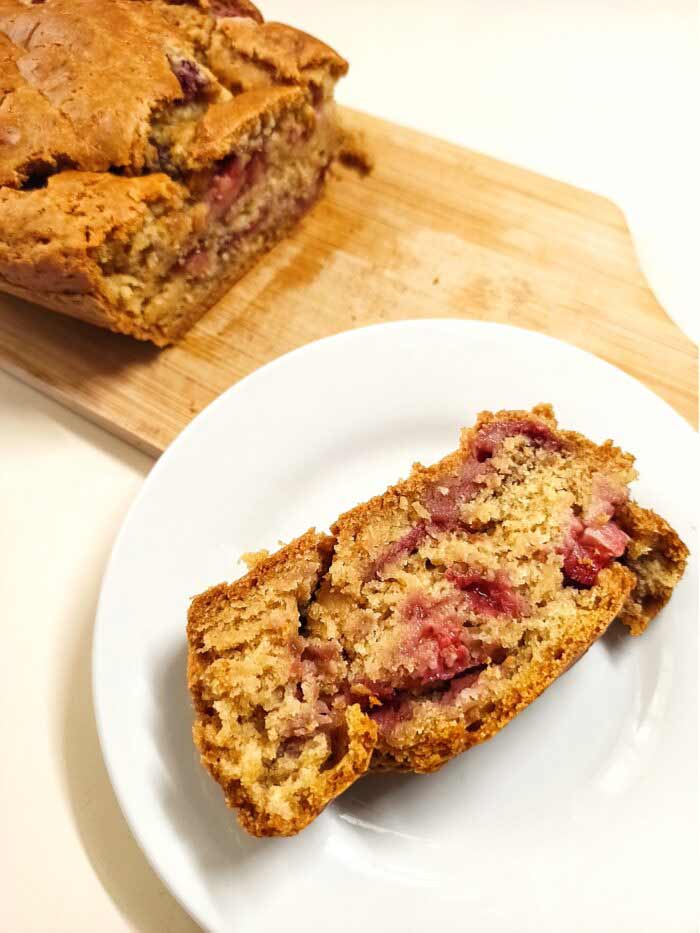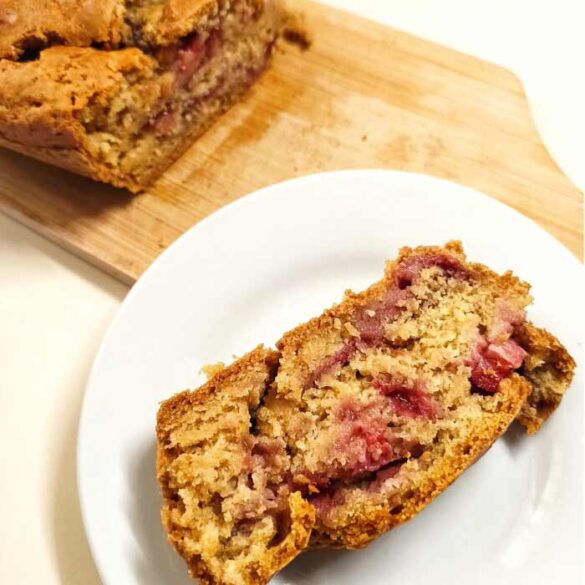 Ingredients
1/2 cup Alpro oat yogurt
1/3 cup oil
1/2 cup aquafaba (chickpea water)
1 tsp almond extract
1/2 tsp vanilla extract
240g flour
1 tsp baking powder
1 tsp baking soda
1/2 tsp salt
1/2 cup brown sugar
Lemon zest (about 1 tsp)
Fresh strawberries*
Instructions
Combine yogurt, oil, aquafaba (water from canned chickpeas) and vanilla and almond essence in a small bowl.
In a large bowl mix together flour, baking powder and soda, salt, brown sugar and lemon zest. Pour the wet mix into the dry one and mix to combine. You may need to add splash of plant milk or water if the batter is too dry. It should be slightly runny consistency.
Fold in chopped strawberries and transfer to a loaf tin (if you are using silicone one, you don't have to line it with baking paper).
Bake at 180°C about 40 minutes.
Notes
*You may replace strawberries with other fruit of choice, such as blueberries, cranberries, etc.