My favourite Christmas sweets are mince pies. There was a time when I used to buy these ready made, both local or foreign. I now have more time on my hands, so in recent years have started to make them from scratch.
This way, I know that they are completely vegan and contain no palm oil, which I try to avoid unless it comes from sustainable sources.
Now is the time to start on your mincemeat preparation, although there are people who start even earlier. Preparing the mincemeat is very easy, the secret is in the time it is left to steep before baking into pies.
In a large bowl mix together:
860 g mixed dried fruit (I use sultanas, golden raisins, black currants, cranberries and dried figs)
140 g nuts (I use slivered almonds and chopped pecans and Brazil nuts)
Zest and juice of 2 lemons and 2 oranges
1 large apple, peeled and grated
200 g granulated sugar ( if you prefer, this can be omitted)
3 tsp mixed spice
1 tsp each cinnamon and ground ginger
2 tsp dried rosemary.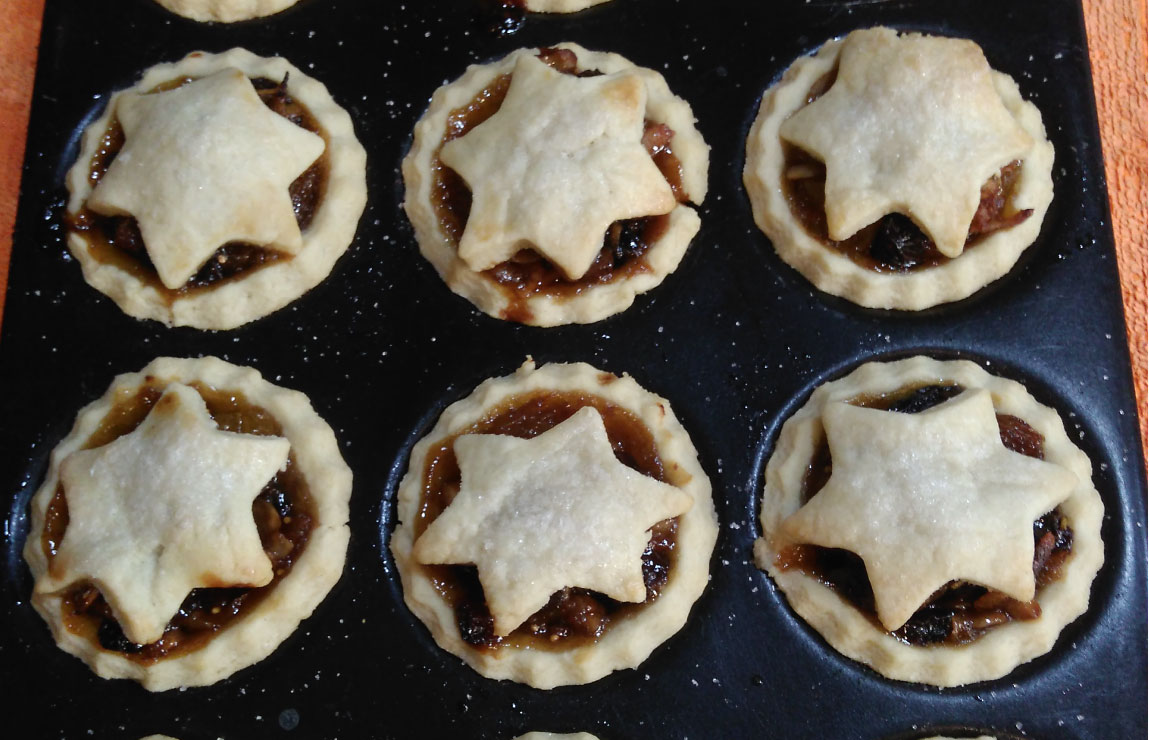 At this point you can cover with foil and cook in the oven at 100 C for 90 mins. Allow to cool. Add 375 ml brandy or port and mix well. Transfer into jars. This is the best method if you leave it until the last week and don't have time to let it to mature because it intensifies the flavours.
If, however, you prepare it in advance, you can omit the cooking, stir in the alcohol straight away and leave to stand overnight.  Next day pack tightly into jars. Leave to steep until you start baking.
I make my own sweet short crust pastry for my mince pies because I like to use a vegan margarine. This only takes a few minutes to prepare and here is what you need:
500 g plain flour
pinch of salt
250 g margarine
cold water to mix , about 75 ml
100 g sugar.
A small tray of homemade mince pies makes a lovely present when you are visiting family or friends at Christmas time.