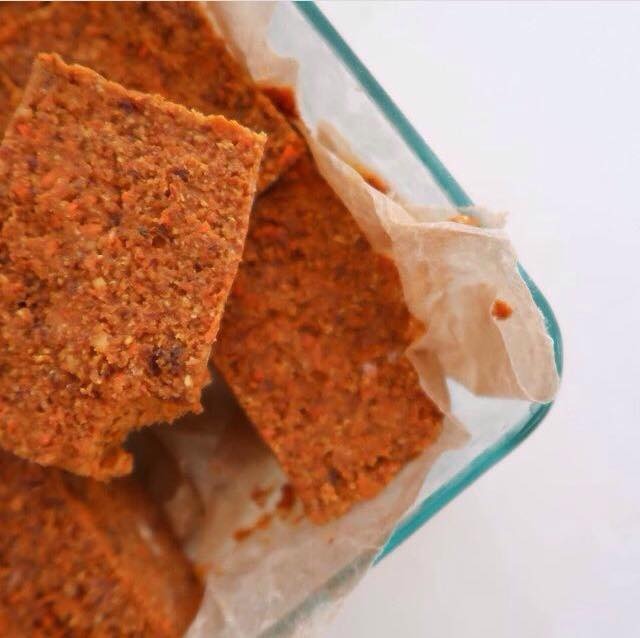 A simple and quick to make raw vegan carrot cake which you can use as a desert or even a snack with your afternoon vegan tea. It is rich in flavour and vitamins. Plus it's gluten free, low calorie and so fresh. Enjoy.
– 3 Carrots (chopped up into small pieces)
– 1 ½ cup Oat flour (blended oats)
– 12 Medjool Dates
– 1 cup Organic Raisins
– ¼ cup Chopped Almonds
– ¼ cup Chopped Walnuts
– Cinnamon Powder
– Himalayan Salt
Blend everything in the food processor, press into a lined tray and let it sit in the fridge for 2-3 hrs.