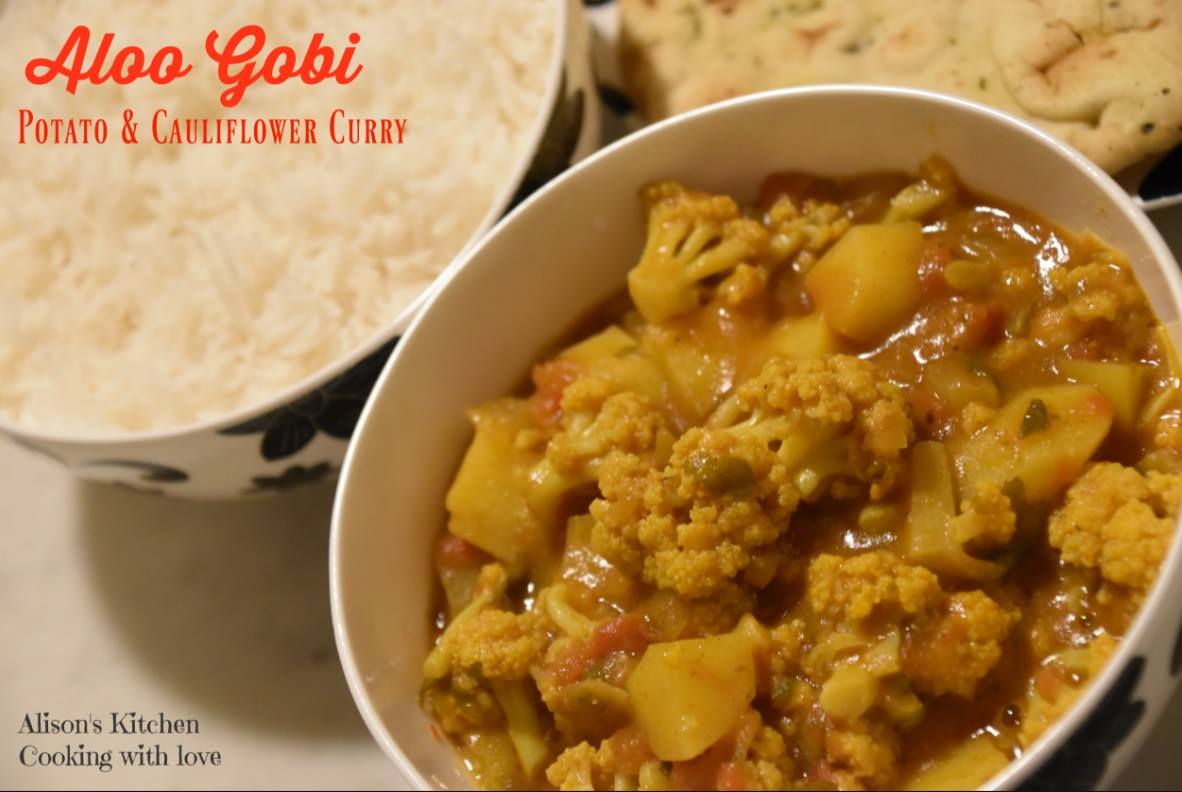 My first contribution for #meatfreeweek is a healthy Indian curry recipe – Aloo Gobi. another one-pot recipe with the main ingredients being potatoes and cauliflower. It's free from gluten and dairy too.
For 2 persons chop 1 medium onion, peel, dice and boil 2 medium sized potatoes, prepare 1 small cauliflower, cleaned and separated into small florets, 1 tomato chopped into small cubes.
Method: heat 1 tablespoon vegetable oil in a pan and add
1 tablespoon ginger & garlic paste 1 teaspoon ground fenugreek, ground cumin, ground coriander, curry powder, turmeric and a pinch of red chilli powder – mix well. Add the chopped onion and tomatoes allowing to cook well, then top with enough hot water to create a gravy. Add the boiled potatoes and cauliflower florets, make sure these are well covered by the gravy and allow to simmer for 20mins until the cauliflower is tender.
Add chopped parsley leaves and 1 cup coconut cream. Allow to simmer a few minutes until the sauce thickens. In the meantime prepare your favourite rice, I like Basmati.
Thanks Barbuto for all the organic and pesticide-free vegetables from Sicily which allow me to create different recipes every day of the week!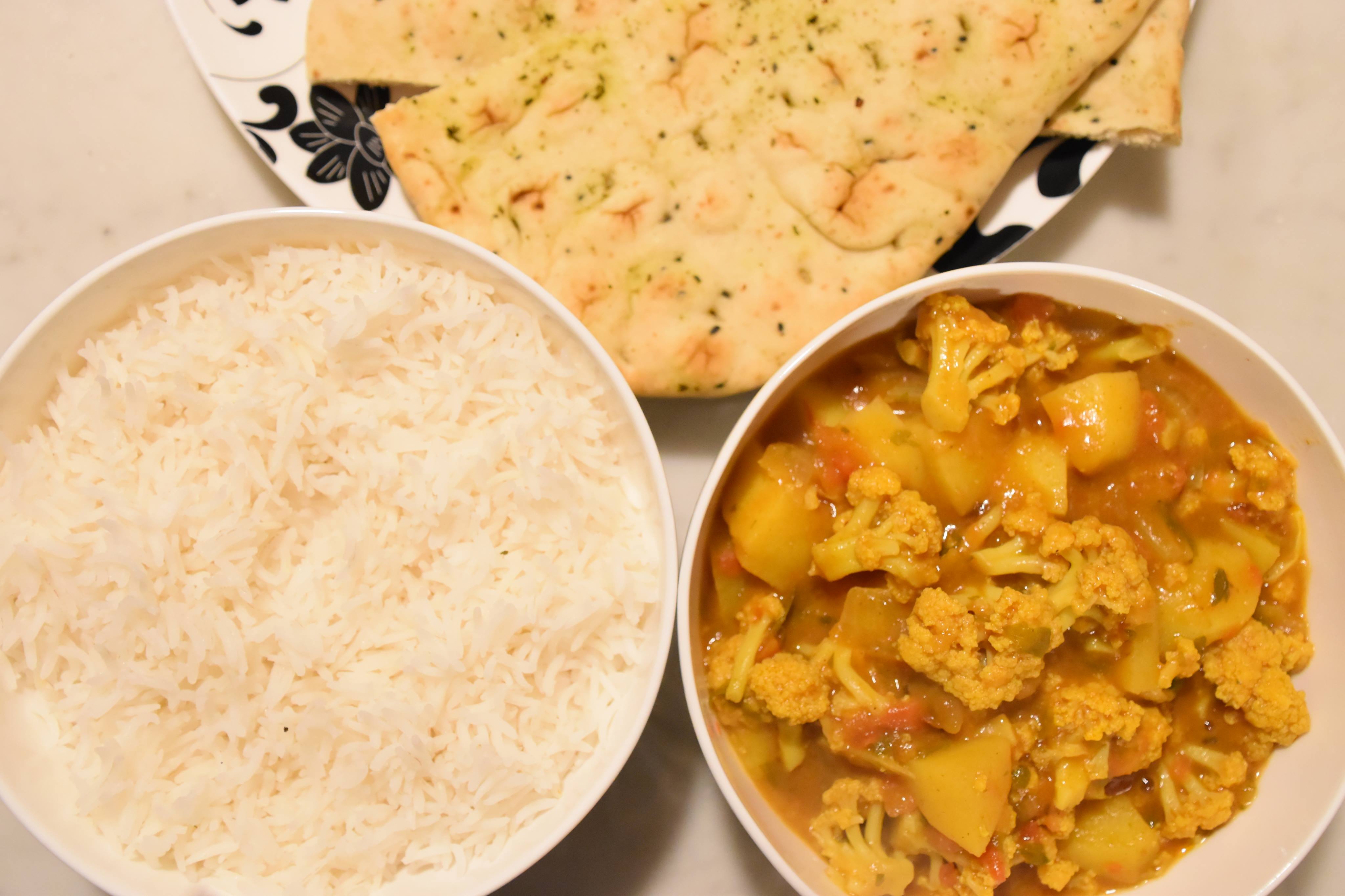 Ingredients:
1 medium onion
2 potatoes, diced and boiled
1 small cauliflower, cleaned and separated into small florets
selection of spices including turmeric, curry, ground fenugreek, ground cumin, ground coriander, red chilli powder
garlic & ginger paste
1 cup coconut cream
1 large tomato, chopped
Follow Alison on Facebook | Instagram | Twitter