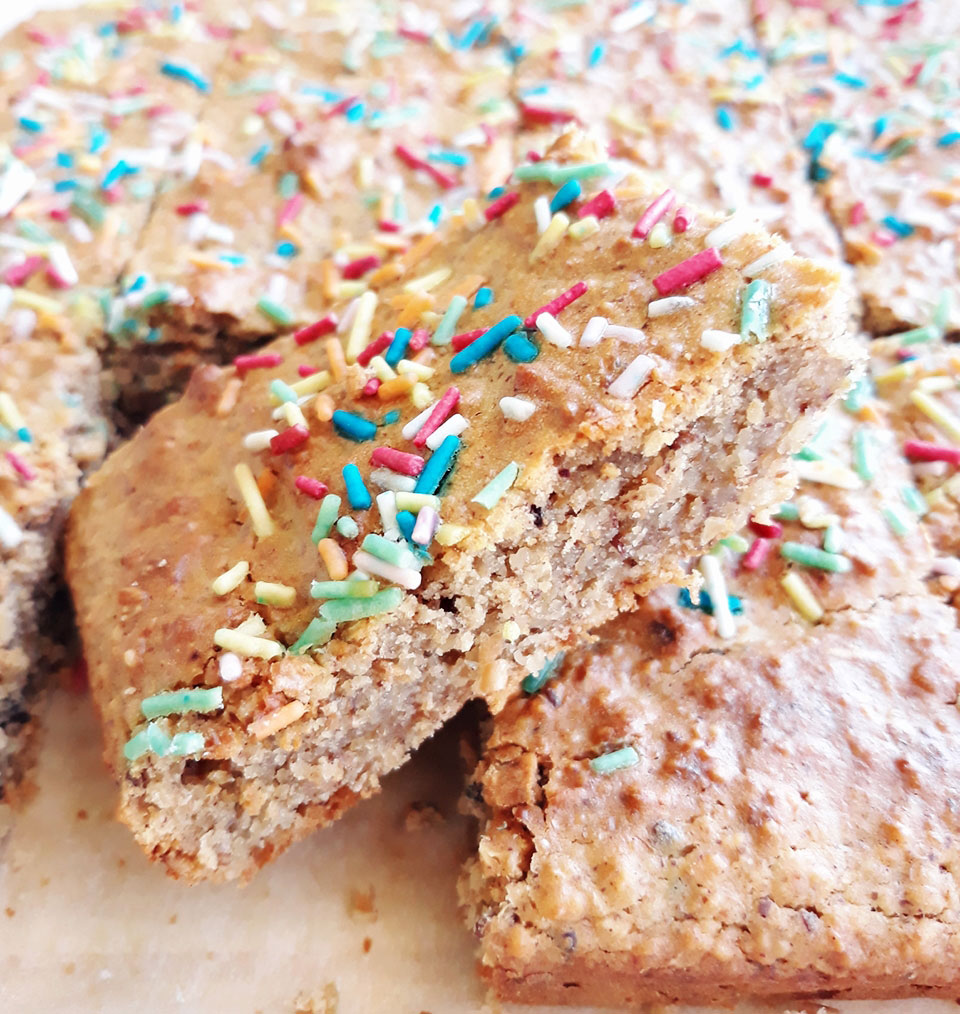 With my birthday coming up soon, I wanted to make something a bit more festive. Perhaps to inspire you too, if you have someone who is about to become a year older yet again. My presents to other people for birthday always involve cake – truth be told, the way to a man's heart is through his stomach <3 That is why I prepared this easy vegan birthday cake recipe 🙂
Ingredients:
1 flax egg (1tbsp flax meal and 3tbsp water)
1/3 cup natural nut butter – I used peanut butter by Nature's energy
1/4 cup coconut oil, melted
1/4 cup brown sugar
1 tsp vanilla extract
2/3 cup plant milk – I used rice milk
1 2/3 cup flour – I used oat flour
1 tsp baking powder
pinch salt
rainbow sprinkles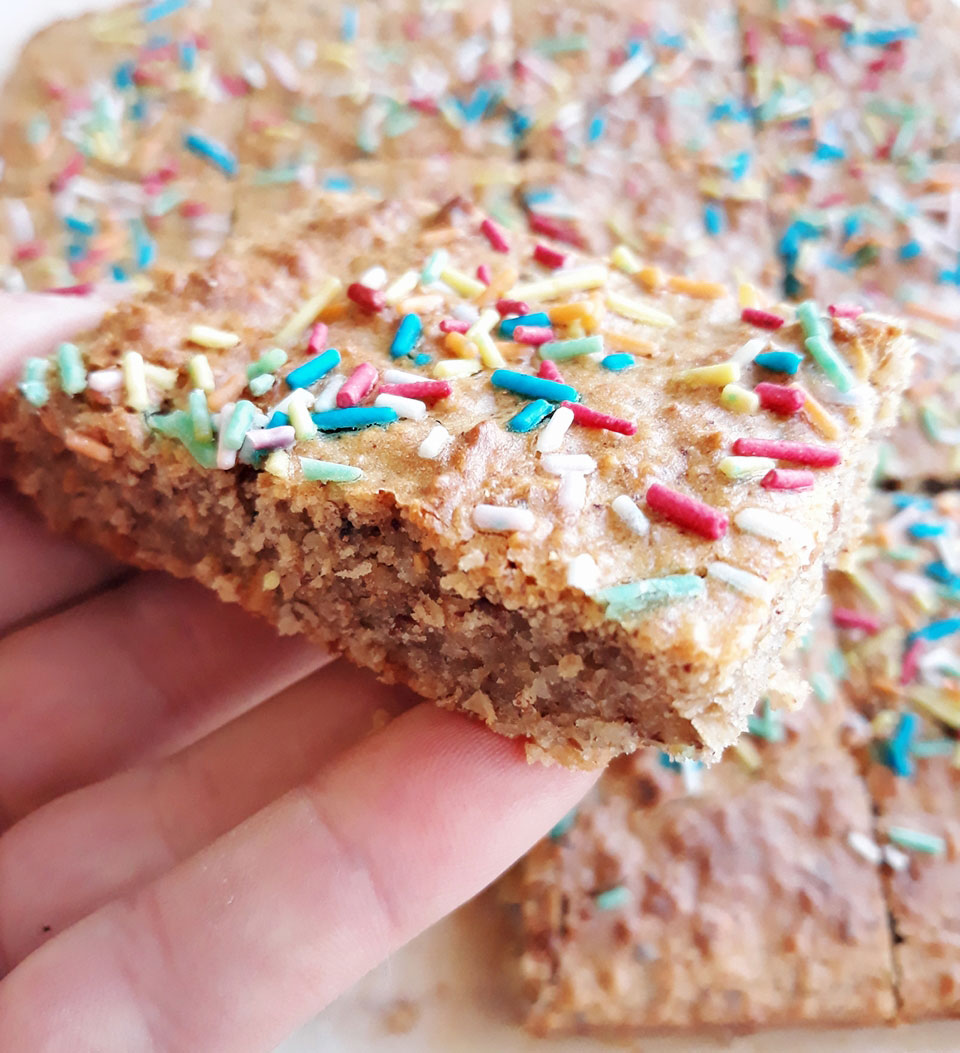 Directions:
First make your flax egg by mixing flaxmeal with water and let stand.
Meanwhile, mix nut butter, melted coconut oil, brown sugar, vanilla and plant milk. Add flax egg and mix together.
In a separate bowl mix flour, baking powder and salt.
Add dry ingredients to the wet and mix till the dough forms.
Transfer to a lined baking sheet and top with rainbow sprinkles. Bake at 180°C about 30 min. Let cool and cut in 12 equal pieces.
Nutritional information (1 piece):
661kJ/158kcal   8.8g Fat, 16g Carbs of which 4g Sugar, 4.6g Protein