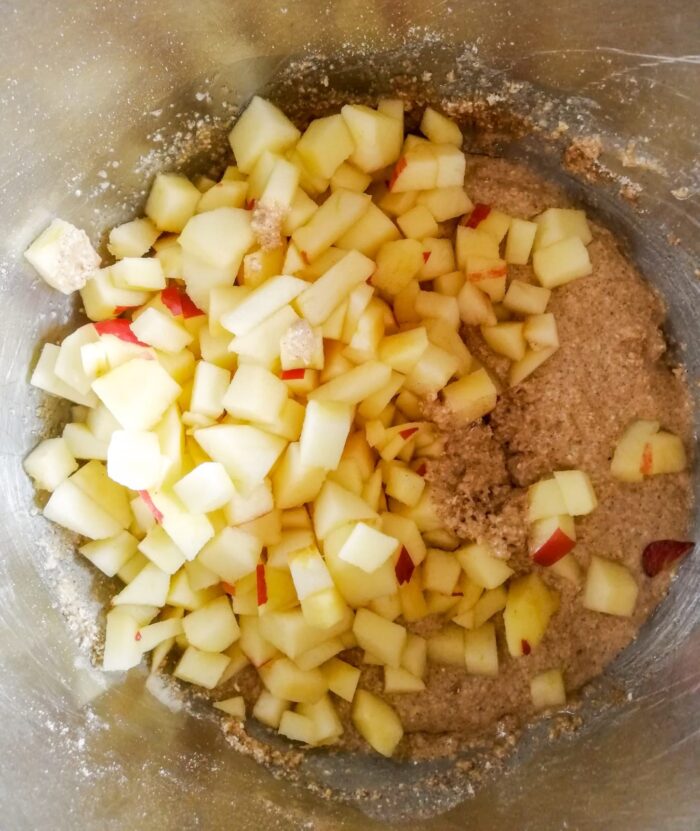 Now that we are slowly sliding in this cozier season, prepare to fall deeply in love with this soft apple loaf recipe.
Ingredients:
2 cups finely diced apple (around 2 medium apples)
2 cups oat flour (ground oat flakes)
2 tsp baking powder
3/4 tsp salt
1/2 tsp baking soda
1/2 tsp cinnamon
3/4 cup sugar
1 cup plant-based milk of choice, I used soya milk
3 1/2 tbsp coconut oil
2 tsp vanilla extract
Handful of chopped walnuts (optional)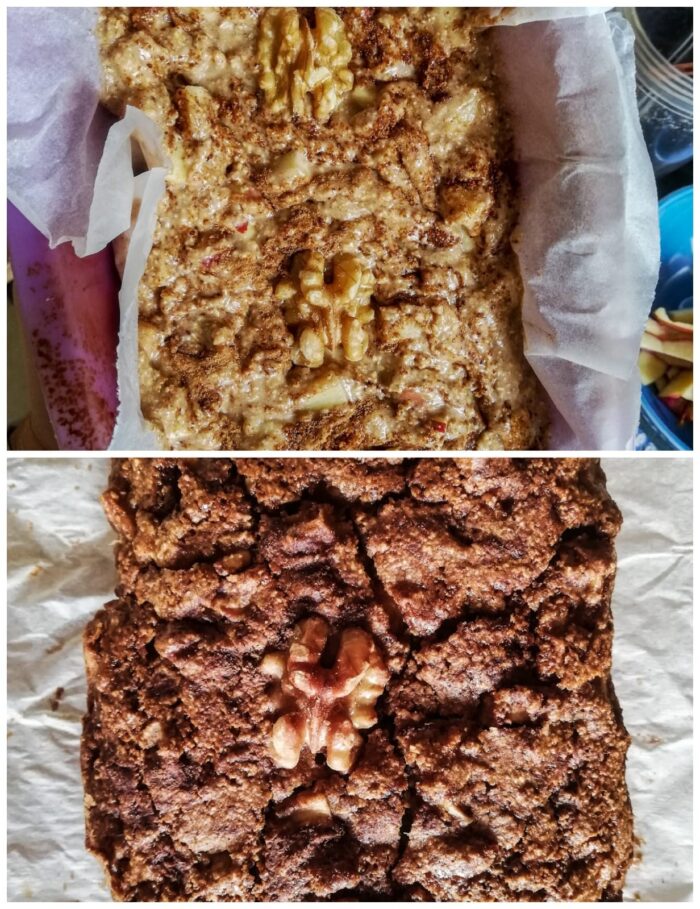 Directions:
Pre-heat oven at 180 degrees Celsius.
Stir dry ingredients very well.
Add wet ingredients to form a batter.
Fold in the diced apples and walnuts.
Pour the batter into a loaf pan, and bake for 50 minutes or until a toothpick inserted into the center of the apple loaf comes out mostly clean.
Side Note:
This apple loaf tastes better the next day, because the flavour and texture are even better. So if you can wait, cover the loaf with a cloth overnight and serve the day after with some warm vanilla custard or ice-cream!
Leftover slices can also be frozen, though I doubt you'll have any! Enjoy 🙂