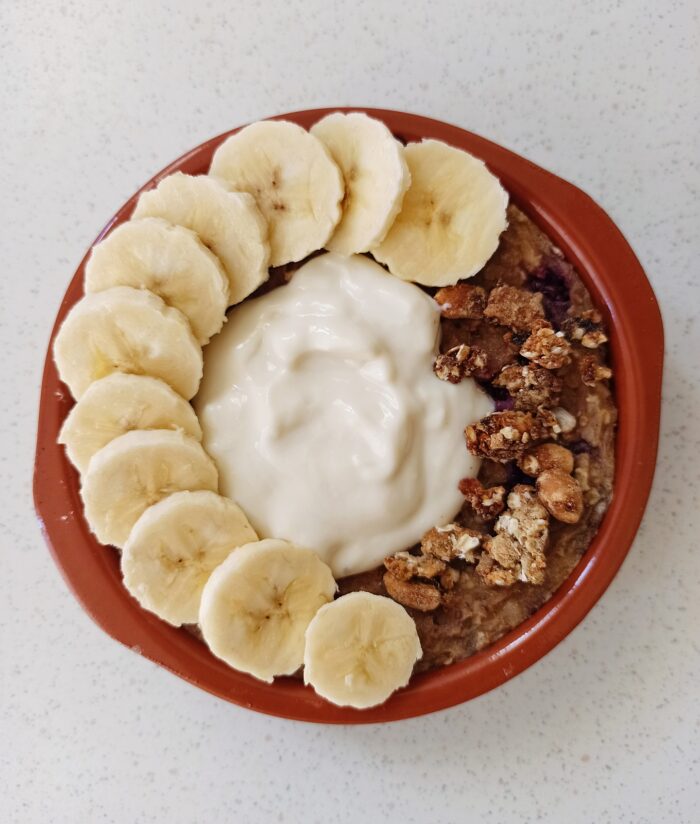 Another morning recipe! If you are tired of making porridge a million different ways, here is something new! Baked oatmeal is basically very similar to the porridge, just a tad different. Takes a bit more time because of the baking, but the result is so delicious that I think that you should definitely try it! I made mine whilst baking granola, since it's small and fits in the oven with other stuff so you can make 2 things at a time. It is a perfect start to this chilly autumn weather 🙂
Ingredients:
1/2 cup rolled oats
1 scoop vegan protein (optional)
1/2 tsp cinnamon
1/4 tsp baking powder
Handful of frozen black berries
1/2 cup hot water
Directions:
Pour hot water over your oats, mix in protein (if using), cinnamon, baking powder and sweetener (if using). If it is too thick, add more hot water because it should be runny consistency.
Gently fold in black berries at the end. Transfer to a small baking dish and bake at 170°C about 15 minutes.
Remove from the oven and let cool a bit. Top with your desired toppings: I used banana, alpro coconut yogurt and home made granola.
Nutritional information (without toppings):
1318kJ/ 315 kcal 41g Carbs – 9g Fiber, 3g Fat, 32g Protein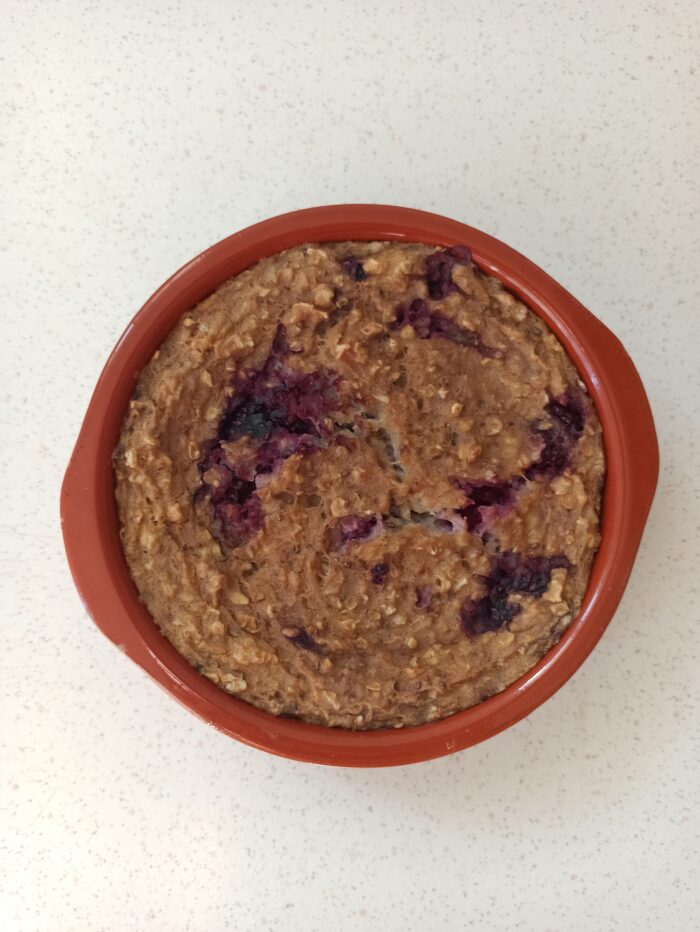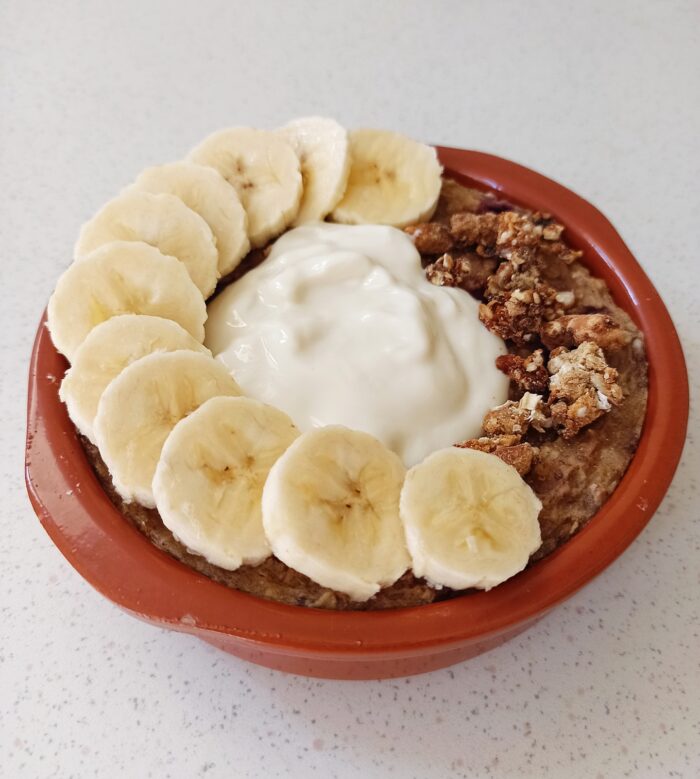 If you try this, tag me on instagram 🙂