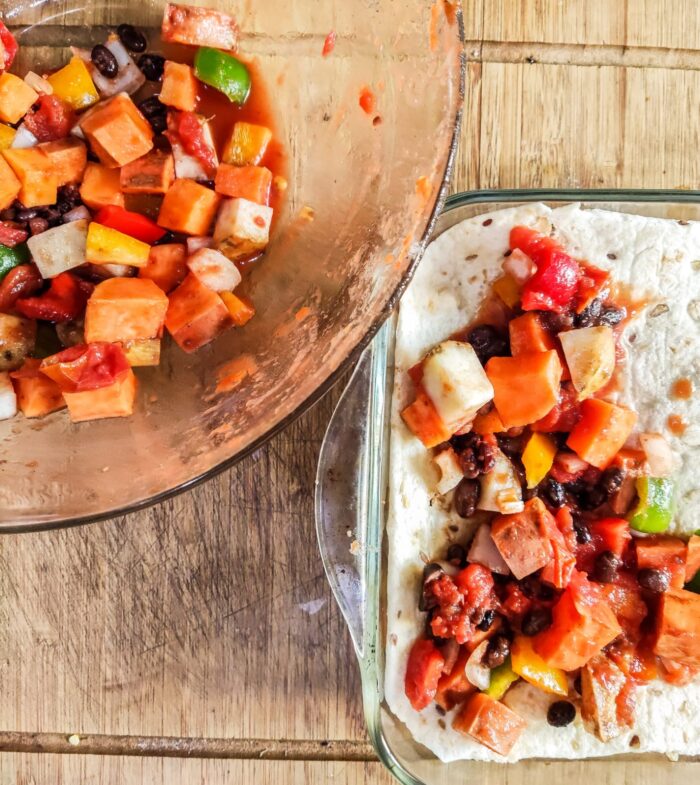 Ingredients:
I love making this baked dish as it feels like a comfort food, but without the guilt as it is nutrient dense and full of fiber.
1 large sweet potato, peeled and diced
1 can black beans or red kidney beans, drained and rinsed
1 can diced tomatoes, drained
½ onion, chopped
1 red or green bell pepper, chopped
1 teaspoon chili powder
1 teaspoon garlic salt
½ teaspoon ground cinnamon
1 cup salsa, divided
2-4 whole wheat tortillas, depending on size
Handful shredded vegan cheese (optional)
Salt & pepper to taste
Optional garnish: fresh coriander, sliced avocado, guacamole, and/or sour cream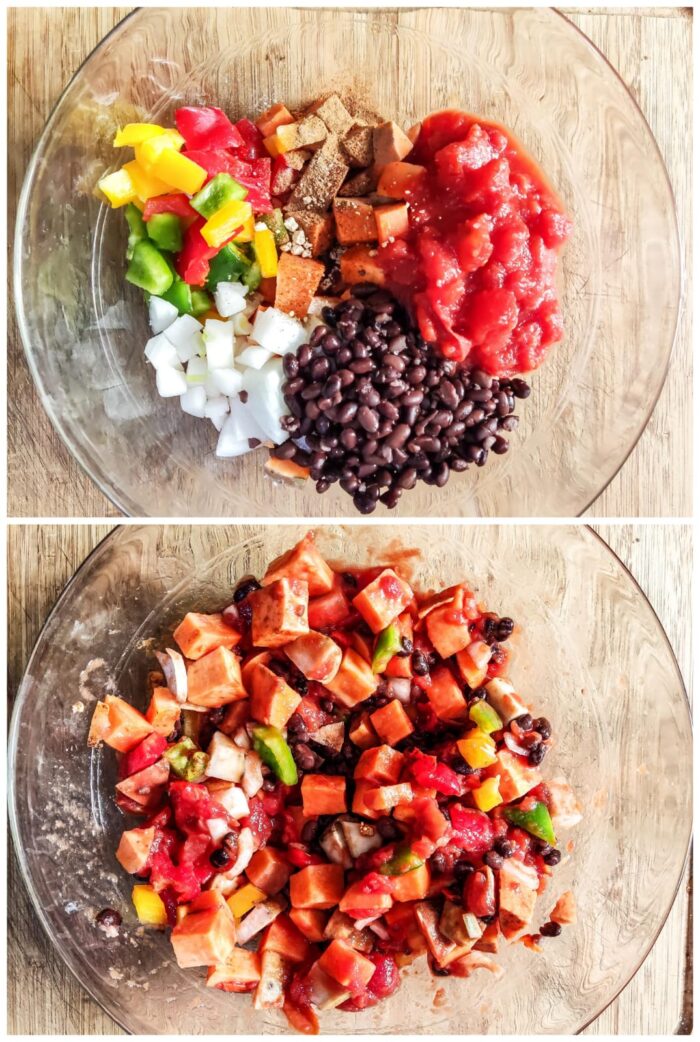 Directions:
Preheat oven to 180 degrees Celsius. Spray an 8 x 8 baking dish with cooking spray; set aside.
Cook the sweet potato in the microwave for about 3-5 minutes to soften or you can also boil it until soft.
In a large bowl, combine cooked sweet potato, black beans, tomatoes, onion, bell pepper, chili powder, garlic salt, and cinnamon.
Spread ½ cup salsa on the bottom of the baking dish. Arrange a tortilla on top, ripping into strips to get the right fit as needed.
Spoon a large layer of sweet potato/black bean mixture over tortilla strips. Spread the remaining ½ cup salsa over the sweet potato/black bean layer.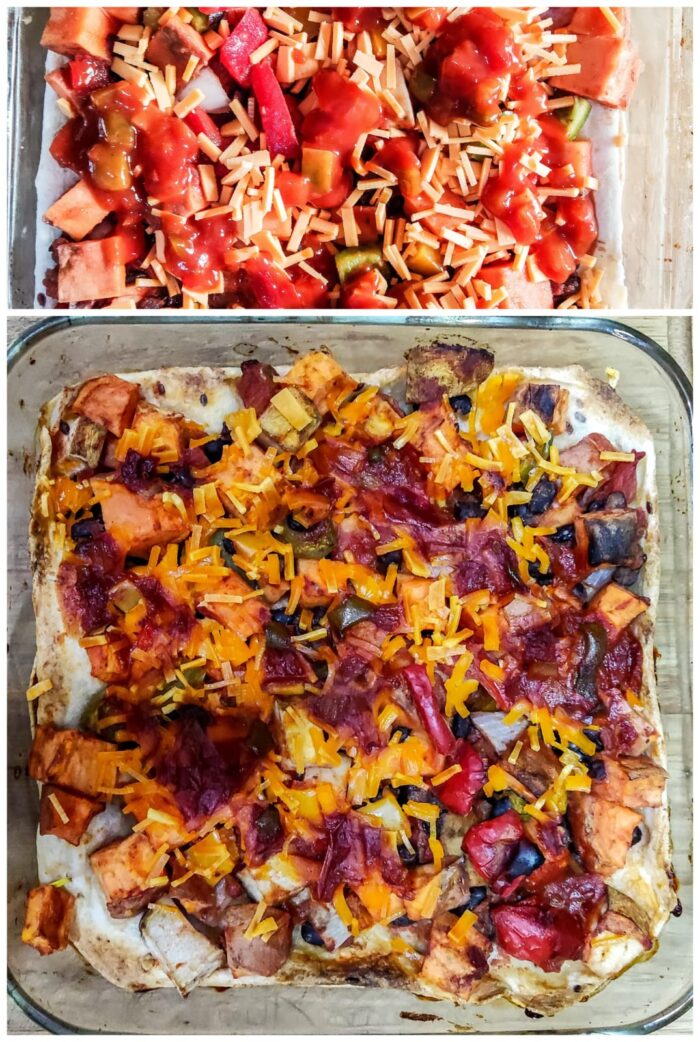 Add one more layer of tortillas and then add the rest of the sweet potato/black bean mixture over the tortilla layer. Top with cheese, if using.
Bake, uncovered, 20-25 minutes and until cheese is melted and top is slightly browned.
Let stand 5 minutes. Cut into squares and serve. Top with additional salsa, coriander, and/or avocado, as you like.
Side note:
This mixture works great as a pie filling or lasagna …talking about the ultimate comfort food 🙂