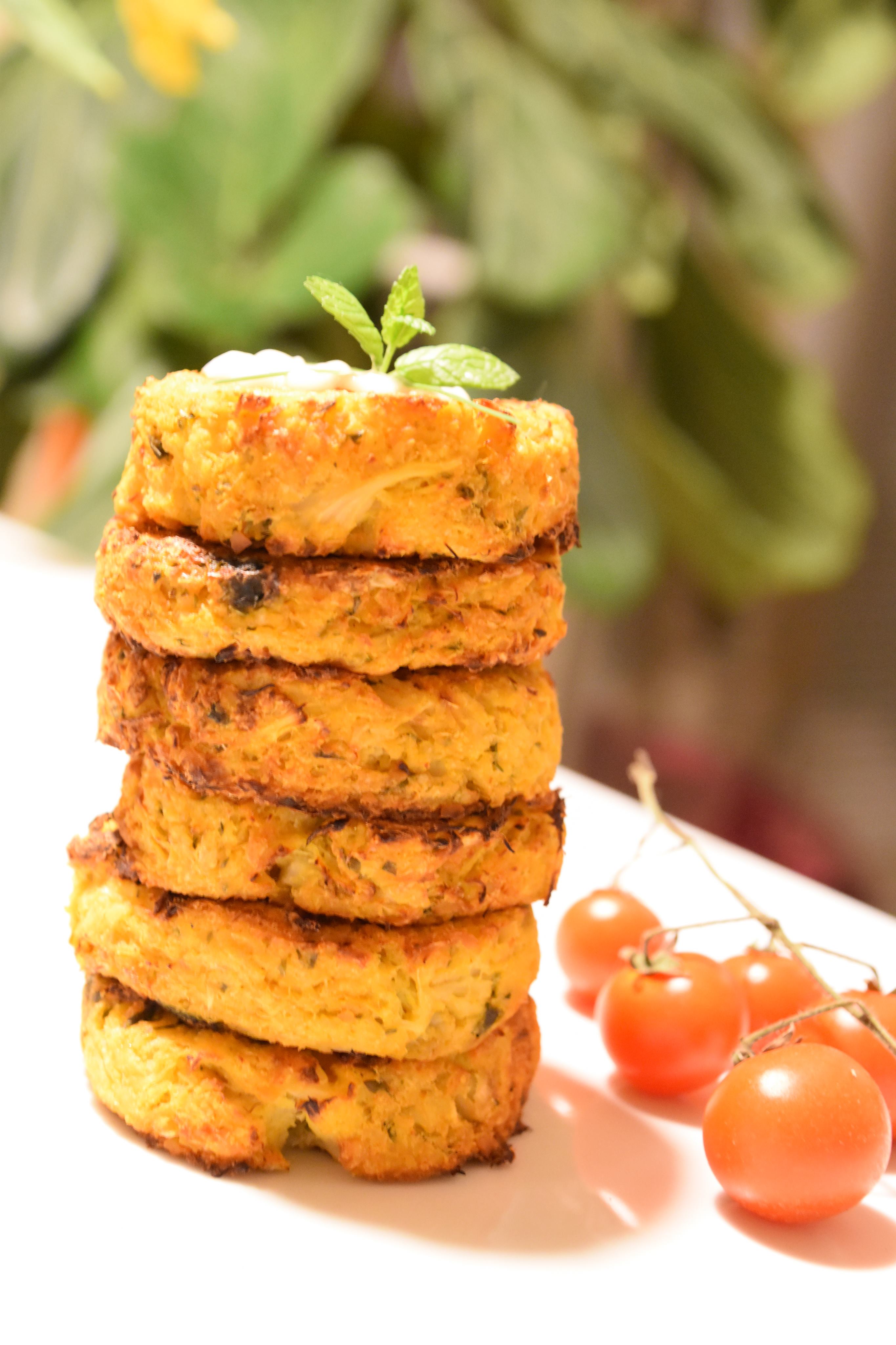 What do you do with a large cauliflower? Loads of guilt-free savoury cakes which are high in fibre and protein, can be gluten-free and fat-free!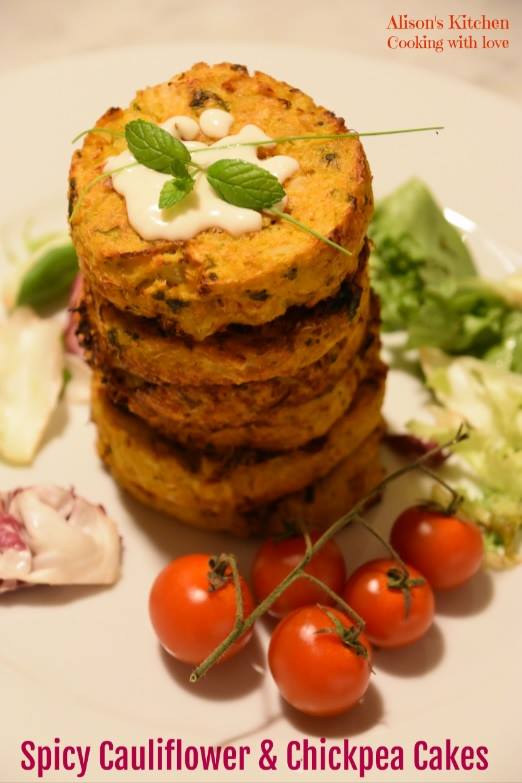 Here's how to make 16 mouthwatering cauliflower & chickpea cakes:
Prepare a large pot with water, add small florets of 1 whole cauliflower and allow to boil away until very soft. (For a more tasty version, cook in vegetable stock)
In the meantime sauté two finely chopped onions until translucent. Add 1 tin of drained chickpeas (roughly crushed) until cooked through
Drain the cooked cauliflower and mash it, add the onion + chickpeas, salt & pepper to taste, grated vegan cheese (Parmesan style), crushed chilli flakes, fresh herbs like mint, chives and parsley, fine breadcrumbs (use Panko for a gluten free alternative), 1 tbsp ground turmeric and 1 tbsp ground cumin.
Stir well and form into patties, I use 8 cm diameter forms
Place onto baking trays lined with oven paper and bake in a hot oven for 40 mins until golden brown, turning upside down if necessary
When ready allow to cool for a few minutes before transferring to a serving dish with fresh salad leaves and topped with vegan mayo.
Thanks Barbuto for the organic vegetables ?
Follow Alison on Facebook | Instagram | Twitter