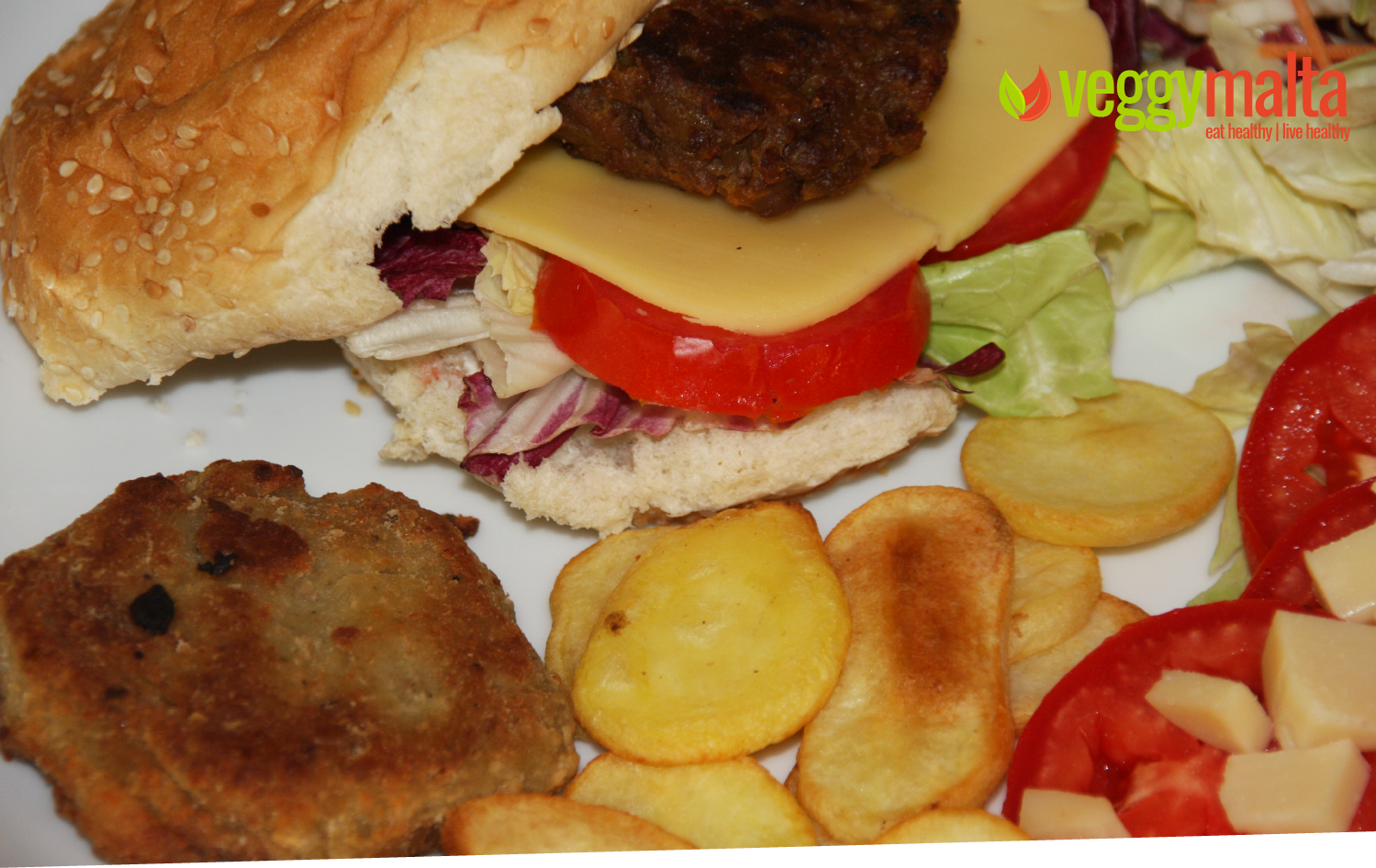 Everybody loves fritters and this simple cool vegan recipe makes a treat for young and old. Using aubergines and vegan cheese, these fritters are delicious.
Pre heat your oven to 220°C
Remove and discard the stem ends from the aubergines. Cut into pieces and place on a baking tray with olive oil, salt and pepper and bake till soft. Cool and peel skin off.
Place aubergines, some vegan cheese (Violife), parsley, garlic , breadcrumbs, egg replacer (Orgran – prepare as per instructions) and flour in blender and blend.
Shape into patties when done.
Heat oil in frying pan, and cook fritters. Alternatively they can also be baked in oven to avoid excessive oil.
When done serve on a bun with some Violife vegan cheese along with some fresh salad.
Ingredients for the Aubergine fritters with vegan cheese
about 1 kg aubergines
Violife vegan mozzarella and cheddar
parsley
garlic crushed
breadcrumbs
plain flour
Orgran egg replacer
Violife Smoked flavour slices
Violife & Orgran are imported and distributed in Malta by Alfred Gera & Sons Ltd