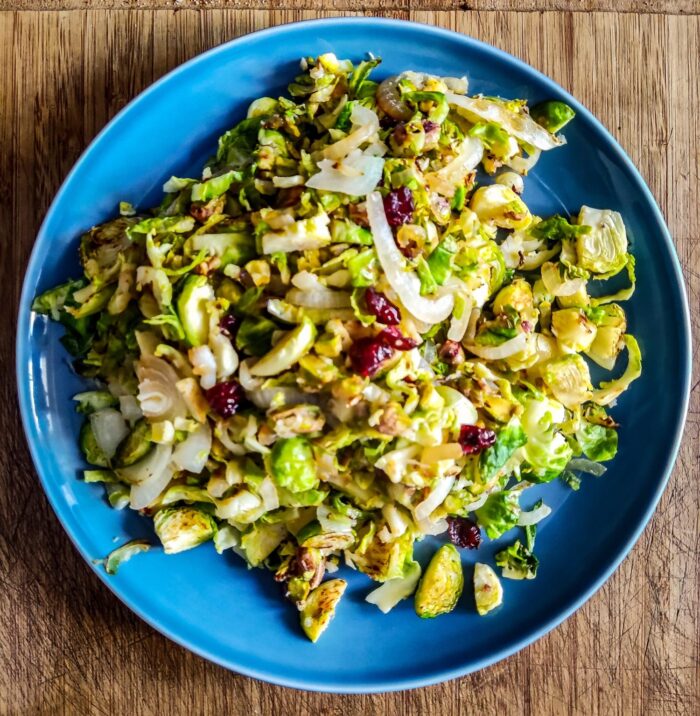 Brussels sprouts season is in full swing, and this quick and tasty recipe boasts flavour and colour. Rest assured that this will be a crowd-pleaser (including non-vegans too)!
Ingredients
500g brussels sprouts
handful of dried cranberries (around 1/3 cup)
handful of pistachios with the shell, chopped (around 1/3 cup)
1/3 cup grated parmesan (I used vegan parmesan)
1 onion, diced
2 tsp olive oil, divided
salt and pepper to taste
Instructions
Cut each brussels sprout in half through the root, then slice thinly.
Heat 1 teaspoon of olive oil in a large pan set over medium heat.
Add the onions and cook, 4 to 5 minutes until soft.
Add the remaining 1 teaspoon of olive oil to the skillet, then add the brussels sprouts and cook until tender, but still bright green.
Stir in the pistachios, dried cranberries, parmesan cheese, salt and pepper.
Serve warm.