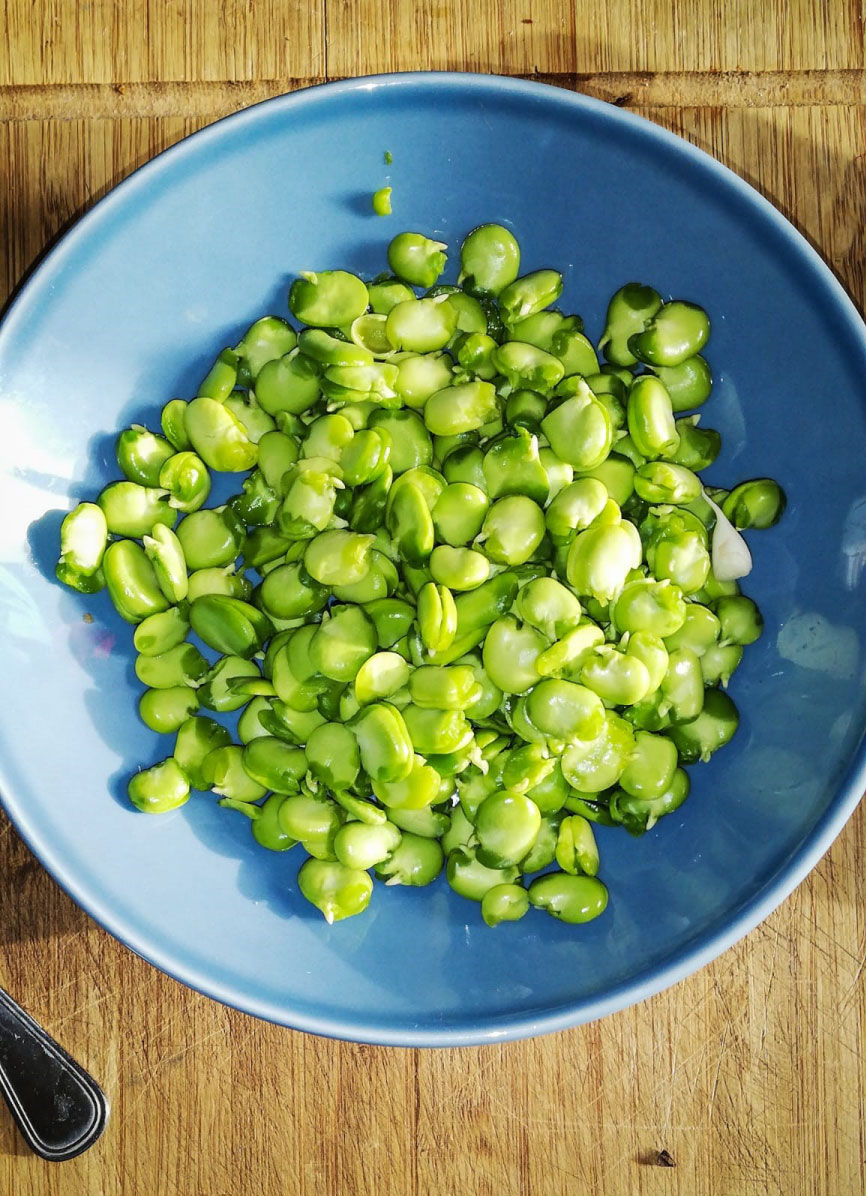 April is known for its fava bean (ful) season.
Such a vibrant and nutritious legume, can be used for several dishes like kusksu, or maybe eaten fresh alongside some traditional crusty Maltese sourdough with tomato paste (heaven).
This time, I used fava beans for a very tasty pasta dish. The only laborious part of this recipe is to peel the fava beans both from its pod and thicker outer layer. Trust me, don't skip this step – it's worth the time.
Ingredients: 
Pasta of your choice – I used fusilli lentil pasta
1 tablespoon olive oil
1 onion, chopped
3 cloves of garlic, minced
1 cup fava beans, peeled from pod and outer layer
2 cups mushrooms, sliced
splash of white wine
touch of cooking cream – I used soya cream
sprinkle of grated Parmesan – I used vegan Parmesan cheese
Pink himalayan salt and pepper to taste
Directions:
Cook the pasta according to instructions
In a pan, heat a tablespoon of olive oil
Add the chopped onions and saute until translucent
Add the mushrooms and stir until softened
Stir in the minced garlic and after a couple of minutes pour the white wine and stir until reduced
Add the peeled fava beans and the cooked pasta and gently stir to amalgamate all flavours
Add a touch of cream for a creamier sauce and season with salt and pepper
Sprinkle some grated Parmesan for a tasty finishing touch
Even though this pasta dish is very simple, rest assure that its simplicity does not compromise the taste!!
Enjoy 🙂