A tasty & healthy Mediterranean side dish that compliments every main dish.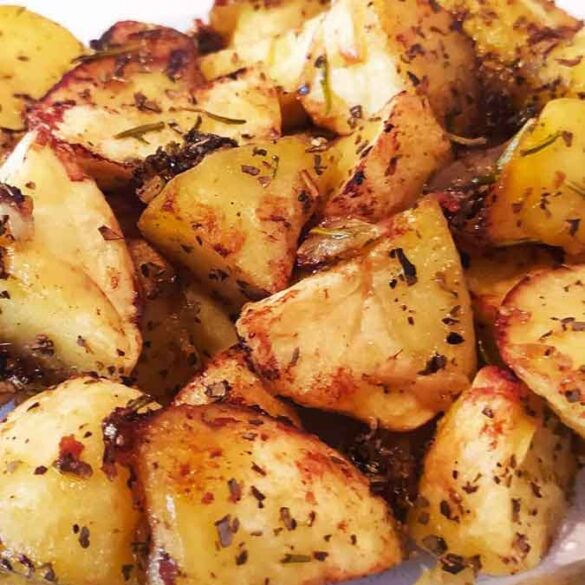 Ingredients
potatoes, cut into cubes
olive oil
dried oregano (other herbs like basil or rosemary would be good too)
Salt and freshly ground black pepper
fresh lemon juice
minced garlic
minced fresh parsley
Instructions
Preheat oven to 200°C

Place potatoes in centre of baking sheet, drizzle with olive oil, sprinkle with oregano, salt and pepper then toss to evenly coat.

Spread potatoes into an even layer across baking sheet.

Roast in preheated oven or convection oven until nearly tender and just beginning to brown lightly, tossing once halfway through, about 30 - 35 minutes

Remove from oven, scoot potatoes to centre, drizzle with lemon juice, sprinkle with garlic, toss to coat. Spread back out into an even layer.

Roast 10 minutes longer or until fully tender and golden brown

Garnish with the parsley.