Ever tried gluten-free bread? Gluten Wise makes all types and I took their white toast bread and turned it into a PB&J stuffed French toast. It is an easy recipe but maybe something less ordinary than you have every day. Made in a vegan version of course, delicious and definitely worth a try!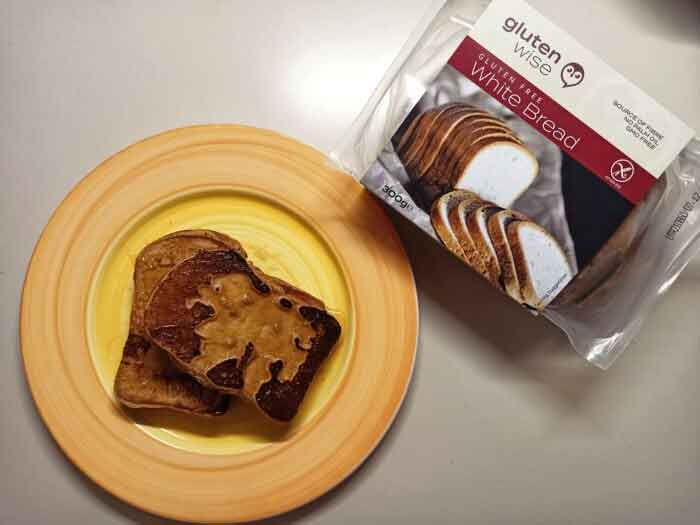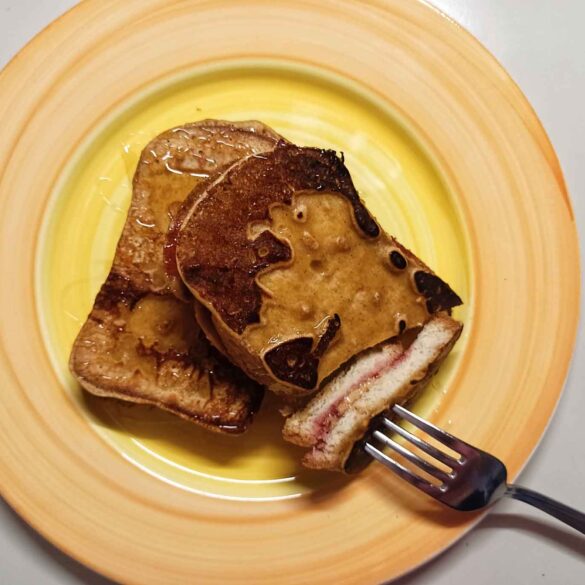 Ingredients
1/2 cup chickpea flour
1 tbsp brown sugar
1/2 tsp cinnamon
1/4 tsp ground nutmeg
Pinch salt
1 tsp vanilla extract
1/2 cup plant milk - I used Alpro unsweetened almond milk
8 pieces Gluten Wise White Bread
4 tsp favorite jam
4 tsp peanut butter
Instructions
Mix together chickpea flour, sugar, cinnamon, nutmeg and salt.
Add in milk and vanilla extract and combine.
Prepare your bread slices and spread one teaspoon of jam and one teaspoon of peanut butter on 4 slices. Cover with the remaining 4 slices.
Dip them ine by one in the batter and fry on a non-stick frying pan for about 5 min each side.
Serve topped with toppings of choice. I chose maple syrup 🙂
Enjoy!