Both leeks and potatoes are very nutritious vegetables. Potatoes are also rich in fibre and leeks are rich in antioxidants. Now considering Malta has a great tradition for delicious potatoes, we should be thinking local for this fresh vegan soup. Additionally, if you don't want to buy the vegetable stock, you can always make your own homemade vegetable stock.
Rest assured that this soup is a winner. You can use it as a starter for a meal with friends and family.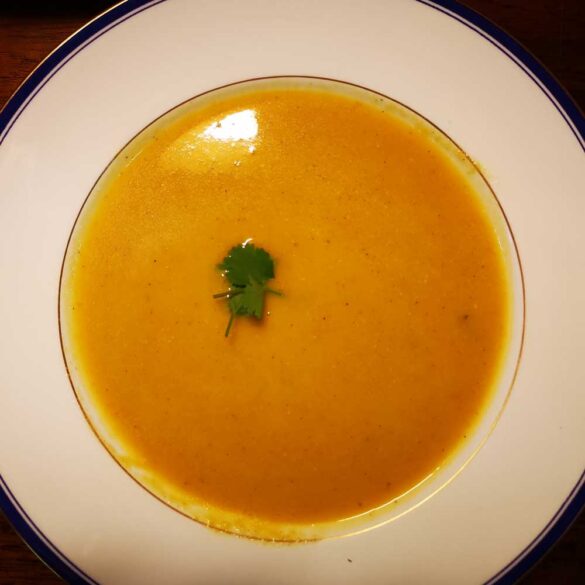 Ingredients
2 local potatoes (450 grms)
1.5 litres of vegetable stock (you can make your own)
4 medium sized leeks
150 ml of vegan cuisine cream
salt and pepper to taste
Instructions
Peel the potatoes and cut into cubes.
Place the potato cubes in a pot along with the vegetable stock and bring to boil.
after it starts boiling reduce the heat and leave to simmer for 15-20 minutes.
Cut and dice the leeks.
When the potatoes start to get tender add the leeks. 
Season with salt & pepper and leave to simmer for 10-15 minutes, until the vegetables are all soft. Remember to stir occasionally. If the soup looks too thick simply add more stock or water.
Place the soup in a blender / food processor. Add the cream and blend.
Notes
When serving you can add a bit of cream on the top and some fresh parsley or chives. optionally, you can let it cool down and then leave to chill and serve cold.