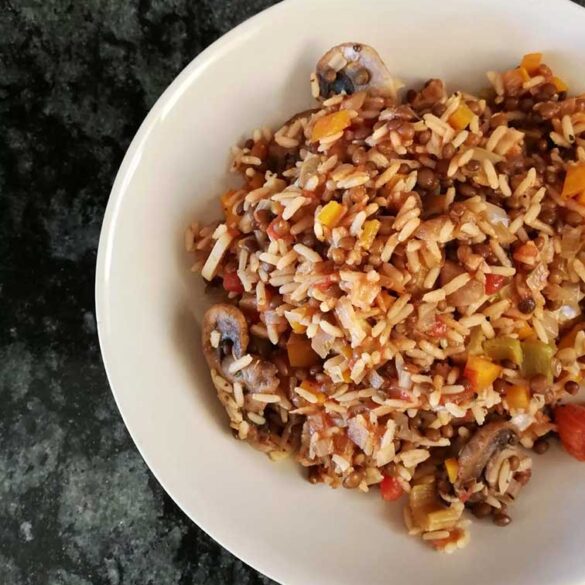 Ingredients
100g polpa
Garlic clove
50g white onions
90g canned brown lentils
55g rice
30g carrots
40g celery
100g mushrooms
13 tomato paste
Salt and Pepper
Fenugreek (To taste)
Dried parsley (To taste)
Dried oregano (To taste)
Dried Basil (To taste)
Spray oil
Instructions
Boil the rice as per package instructions.
Whilst rice is cooking, spray a non-stick pan with spray oil and fry the onions, garlic, carrots, celery, and mushrooms.
Once the vegetables are done, add polpa, tomato paste, and a splash of water. Lower the heat to medium and season with salt and pepper.
Add the fenugreek, dried parsley, oregano, and basil. 
Cook for a few minutes until the water is absorbed.
Drain the rice and add it to the sauce. Mix well and serve.
Notes
*Calorie count may vary according to products used.