Very easy vegan cookie recipe. Quick fix for when you crave something sweet but there's nothing at hand. Takes little time and satisfies every sweet tooth. Great to serve with tea or coffee, but glass of home made oat milk will do just fine too. For complete how-to see the video link below.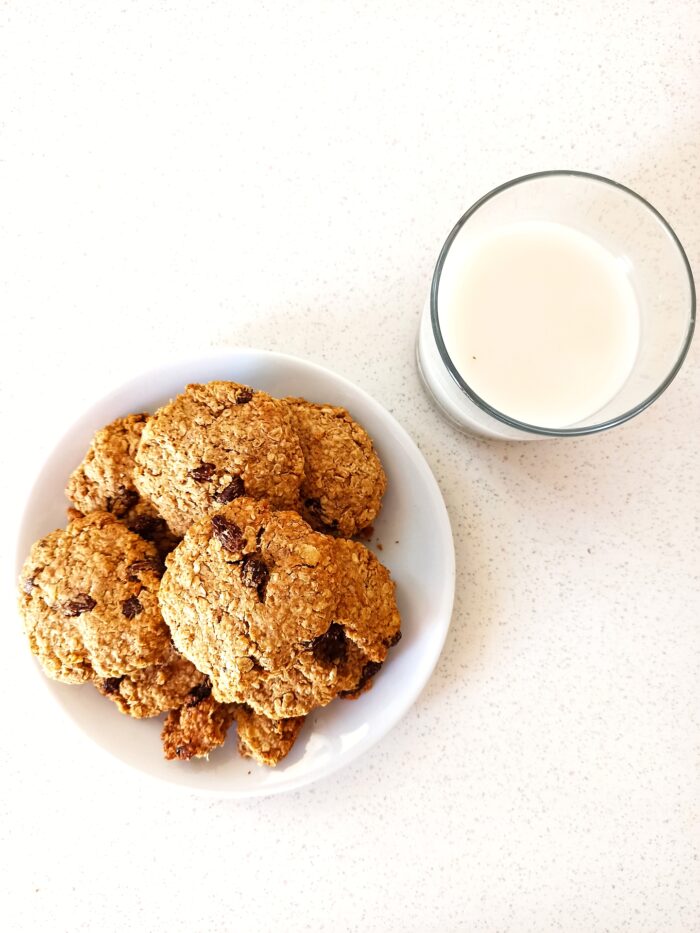 Ingredients:
2 cups oats
1 tsp baking powder
Pinch salt
1/2 cup raisins
2 tbsp smooth peanut butter
3 tbsp olive oil
1 tbsp maple syrup
Liquid stevia (or more maple syrup)
1/4 plant milk – I used oat milk
Directions:
Blend 1 cup of oats into flour.
Mix everything together in a bowl.* Spoon the mixture and shape with your hands into a cookie shape.
Place on a baking tray with baking paper. I made 9 pieces out of this amount.
Bake at 170°C about 15 minutes or until golden.
Let cool and serve 🙂
*You can also add other ingredients according to your taste like coconut, vegan chocolate chips, nuts or seeds.