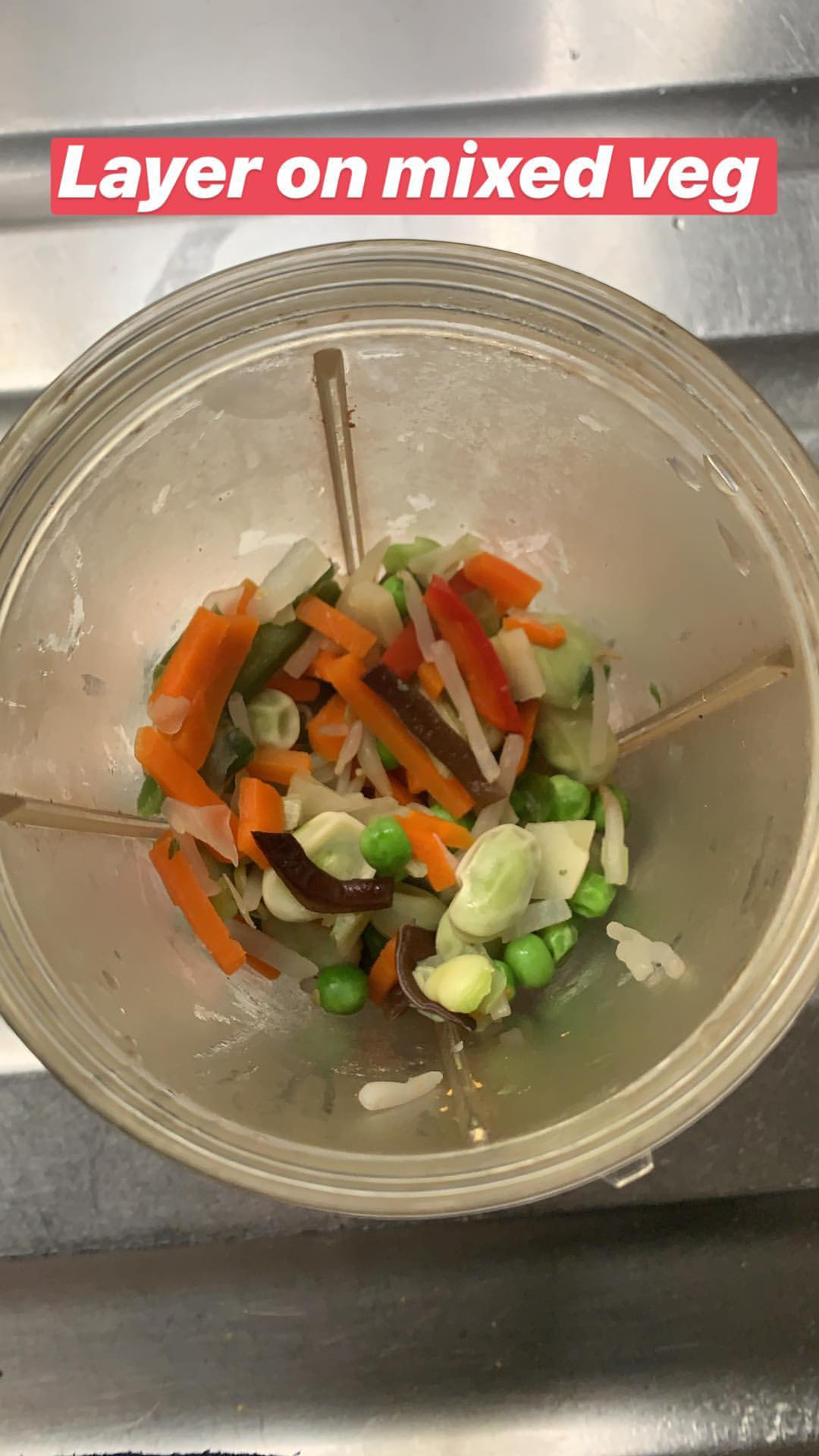 As someone who is currently a full-time student and works long night-shifts, I consume a lot of convenience based food. And, nothing says convenience more, than the cheap cup noodles one can buy in any store around the island. All you have to do is open one up, add hot water, leave for 3 minutes and you're set. The following recipe is a homemade spin on the popular convenience food that is nutritionally more sound and has drastically less nasty stuff. It can be adjusted and tailored to your individual tastes and if made ahead still gives you a delicious lunch or dinner in 3 mins.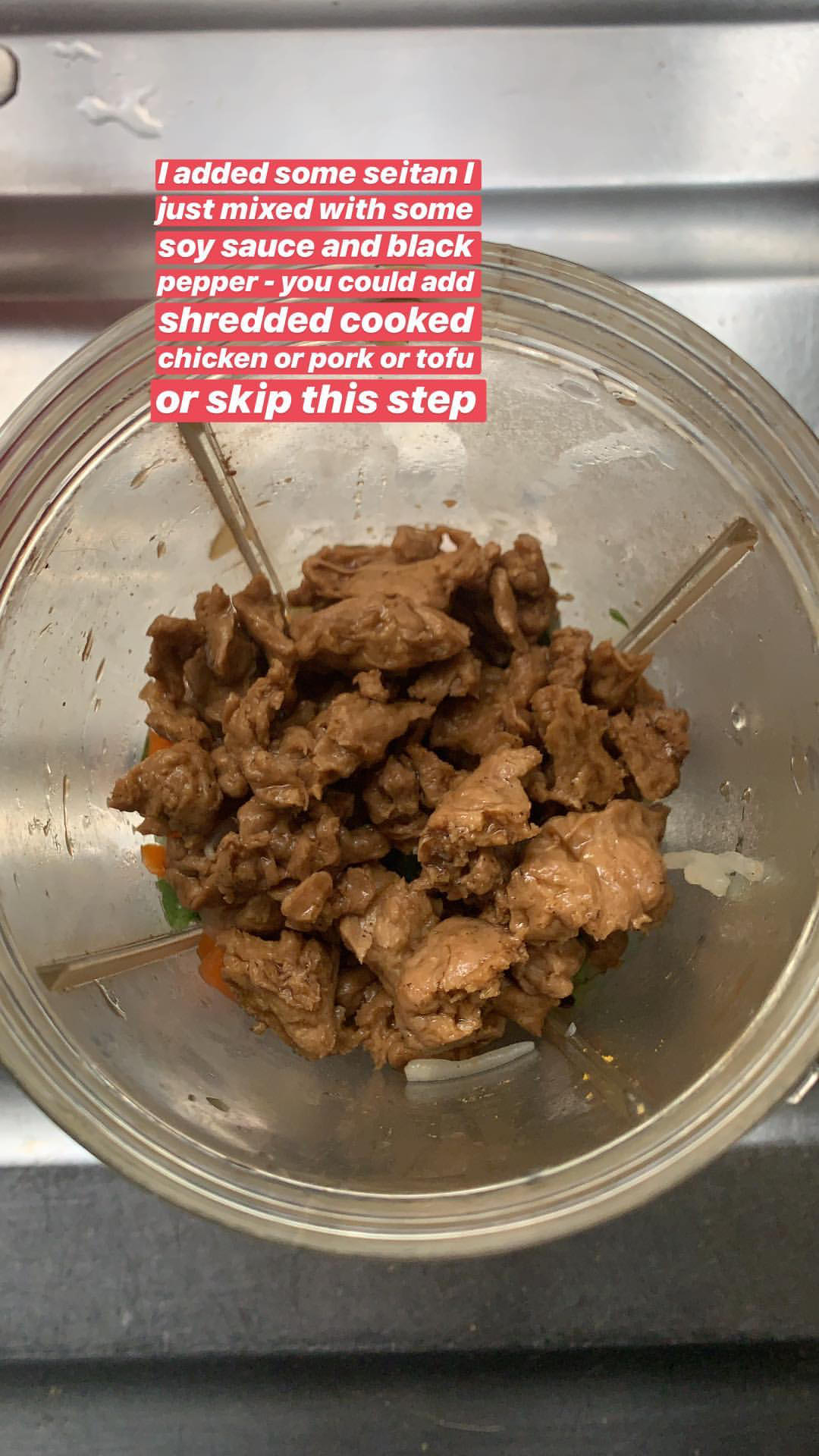 What you'll need:
1/2 cup Mixed Frozen Veg
1/2 cup of your favourite Veggie Protein. In this recipe I used 1/2 cup Seitan Mince.
1 Tsp Olive Oil
2 Tbsps Soya Sauce
1 individual portion of Rice Noodles
1/2 Tsp Garlic Powder
1/2 Tsp Curry Powder
1/2 Tsp Black Pepper
1 Tsp Vegan Bouillon Powder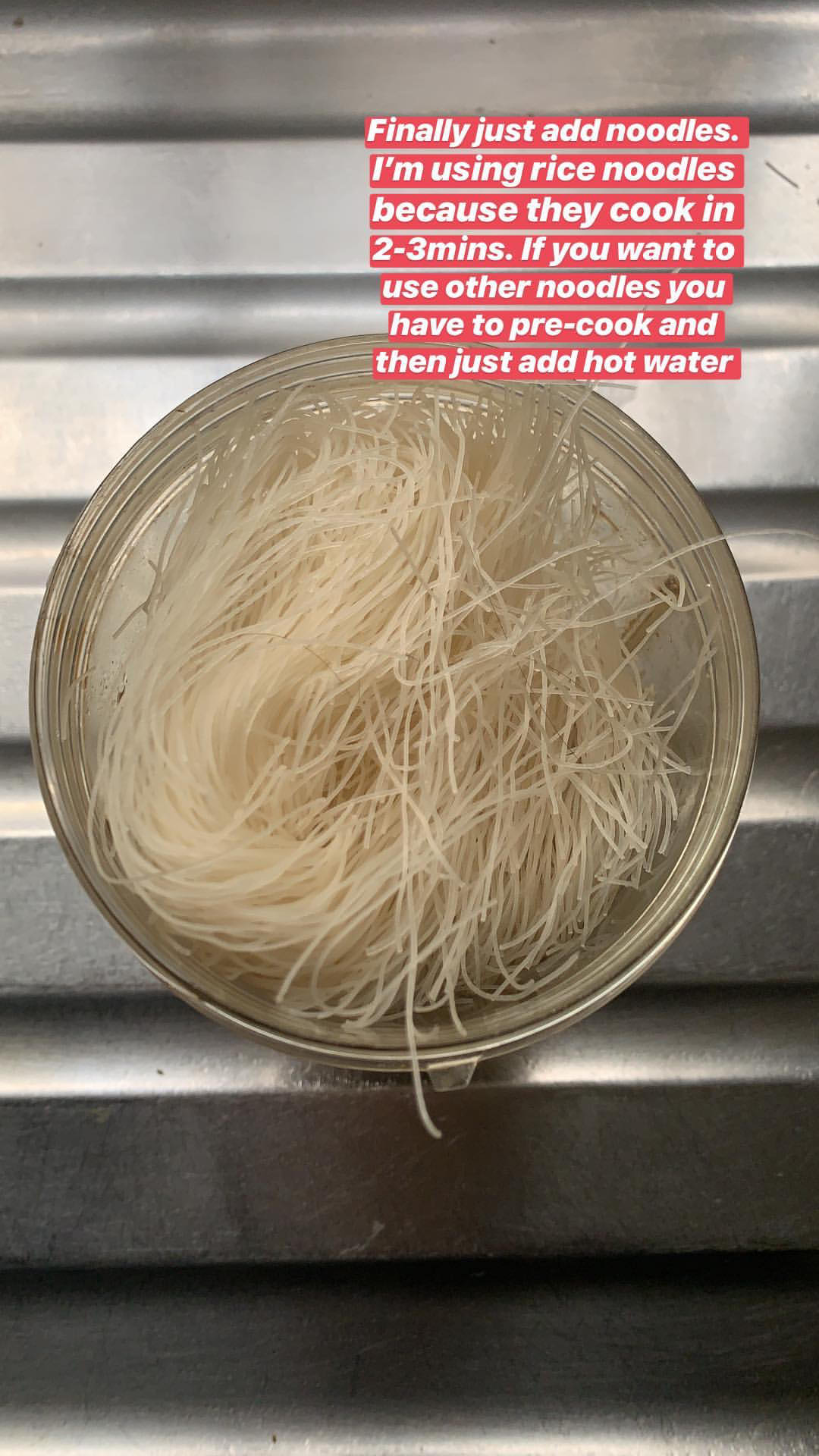 Instructions:
Boil some water for the mixed veg and cook to packet instructions. I used a mix that came with carrots, peas, broad beans and some mixed stir fry veg.
To prepare the seitan mince, heat 1 tsp olive oil in a frying pan. Add the seitan mince to it and move around till it starts to brown. Add the soya sauce onto the mince and incorporate it well so that each part is covered. Cook for around 5-7 mins, keep stirring occasionally so that the seitan chunks don't stick to the pan.
In a container that could withstand boiling water being poured into it, add the vegan Bouillon Powder, Black Pepper, Curry Powder and Garlic Powder.
From there all you need to do is layer. Add the cooked veg on top of the spice mix.
Add the protein on the veg.
Add in the uncooked rice noodles last –  you could do this right before you walk out the door.
When you're ready to eat your homemade cup noodles, just boil water, and fill your container. Leave to sit covered for 3-5 minutes depending on the cooking time of your rice noodles.  Last step is to enjoy your nutritious meal!
You can store your base without the noodles in the fridge for 3 days, so you can prep from a couple of days before.
If you do make this recipe let me know and tag me on instagram@_nevena.aleksic_
You can follow me there too, I post a lot of daily cooking stories.