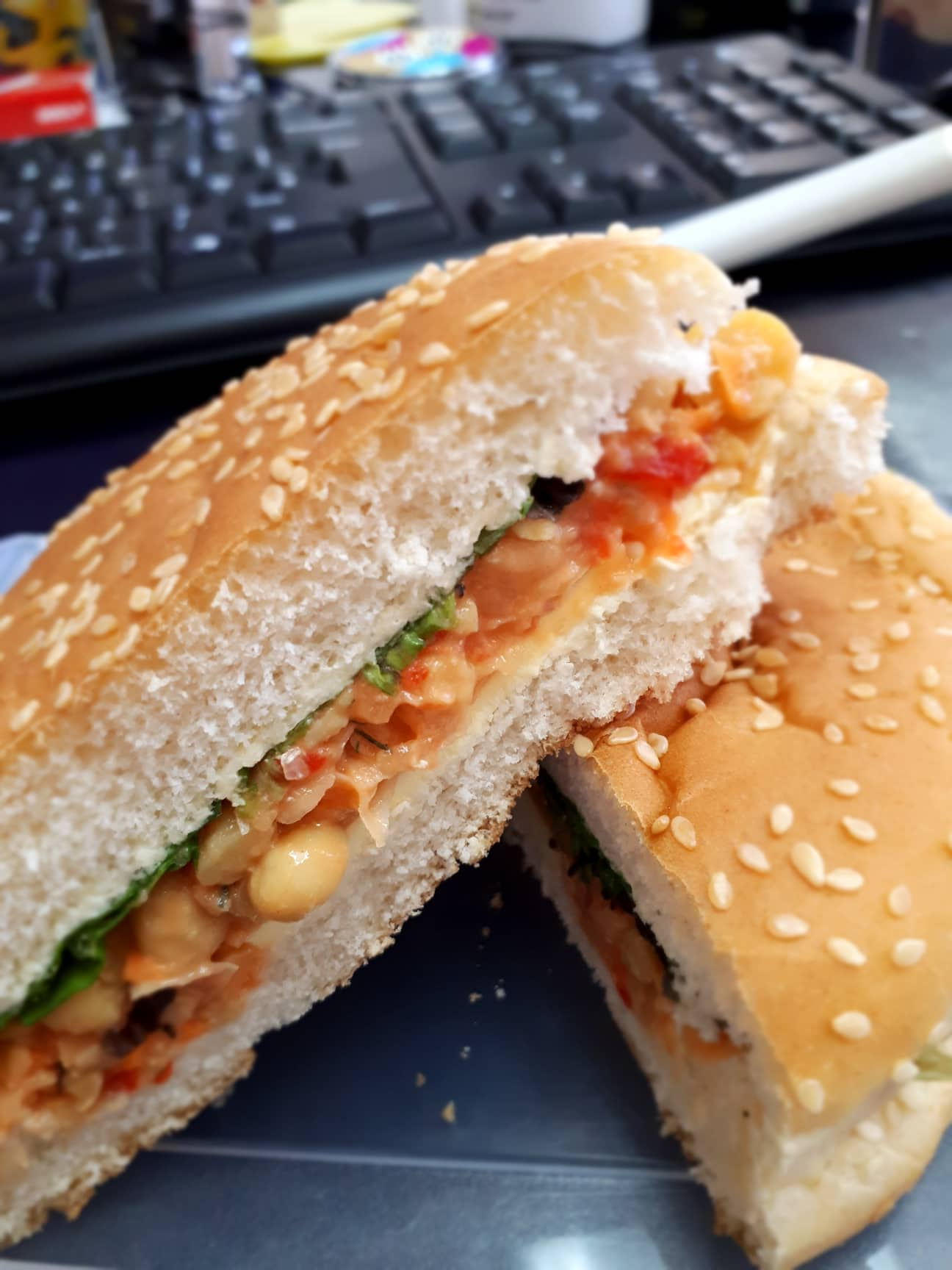 If you're a busy person and preparing lunch for work is the last thing on your mind than this quick and easy recipe is just what you need. What makes it even better is that you do not need to cook anything ! It is delicious with bread, wraps or spread over crackers. You will love it for sure plus its packed with plant protein.
I also added mixed grean leaves such as baby spinach and rucola ..and of course a slice of vegan cheddar…i love cheese with almost everything.
Ingredients
1 small onion
1 red pepper
1 carrot
2 small cans of chickpeas (about 300g)
2 Tbsp pumpkin seeds
4 Tbsp vegan mayo
1 Tsp mustard
1/4 Tsp dried dill
Pinch of salt
Method
I like to start by putting the onion, pepper and carrot in a blender to finely chop in small pieces
Drain and rinse the chickpeas and put in a bowl. Use the back of a fork to smash them
Now add the chopped onion, pepper and carrot and mix
Add the mayo, mustard, dill and pumpkin seeds and mix well
Serve with wrap or bread. I also added some mixed green leaves and a piece of vegan cheese
Enjoy !