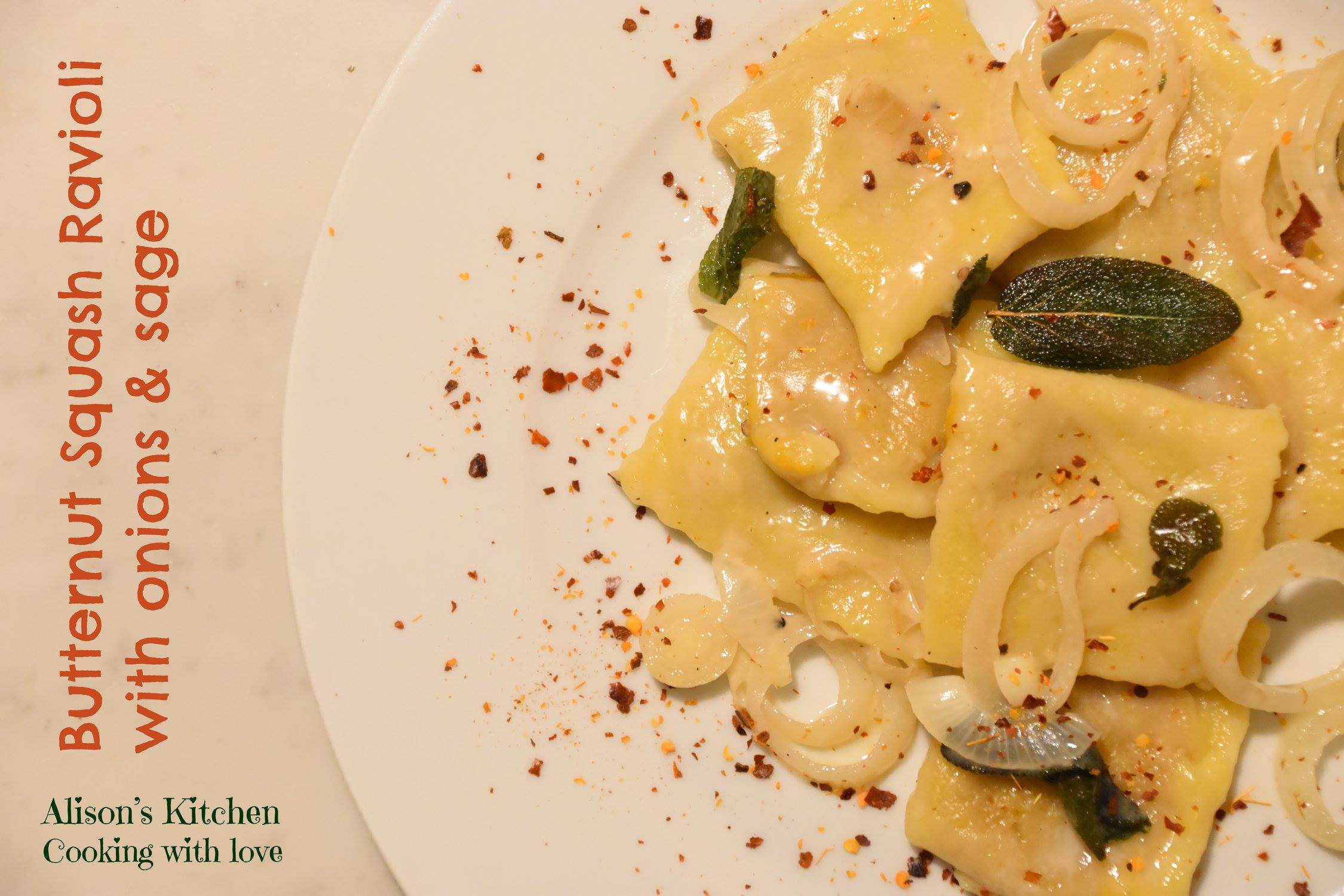 Enjoying lunchtime with my fourth vegan recipe for Veggy Malta's #maltameatfreeweek, my favourite so far: home-made ravioli filled with butternut squash and plated with a silky onion & sage sauce. This was so easy!
Pastry: 200 g plain flour, 50 g semolina, 120 g water, pinch of salt, pinch of turmeric (secret ingredient!) – mix all ingredients together until a ball forms. Allow to rest in the fridge for a few minutes. 
Ravioli filling: peel a butternut squash or pumpkin of around 500 g, chop roughly and place on an oven tray together with 1 chopped onion and 1 garlic clove. Drizzle with olive oil and sprinkle sea salt – into the oven for 30 mins until veggies are tender. Once out of the oven, allow to cool for a few minutes, transfer the ingredients into a tall jug and hand-blend until you have a thick paste.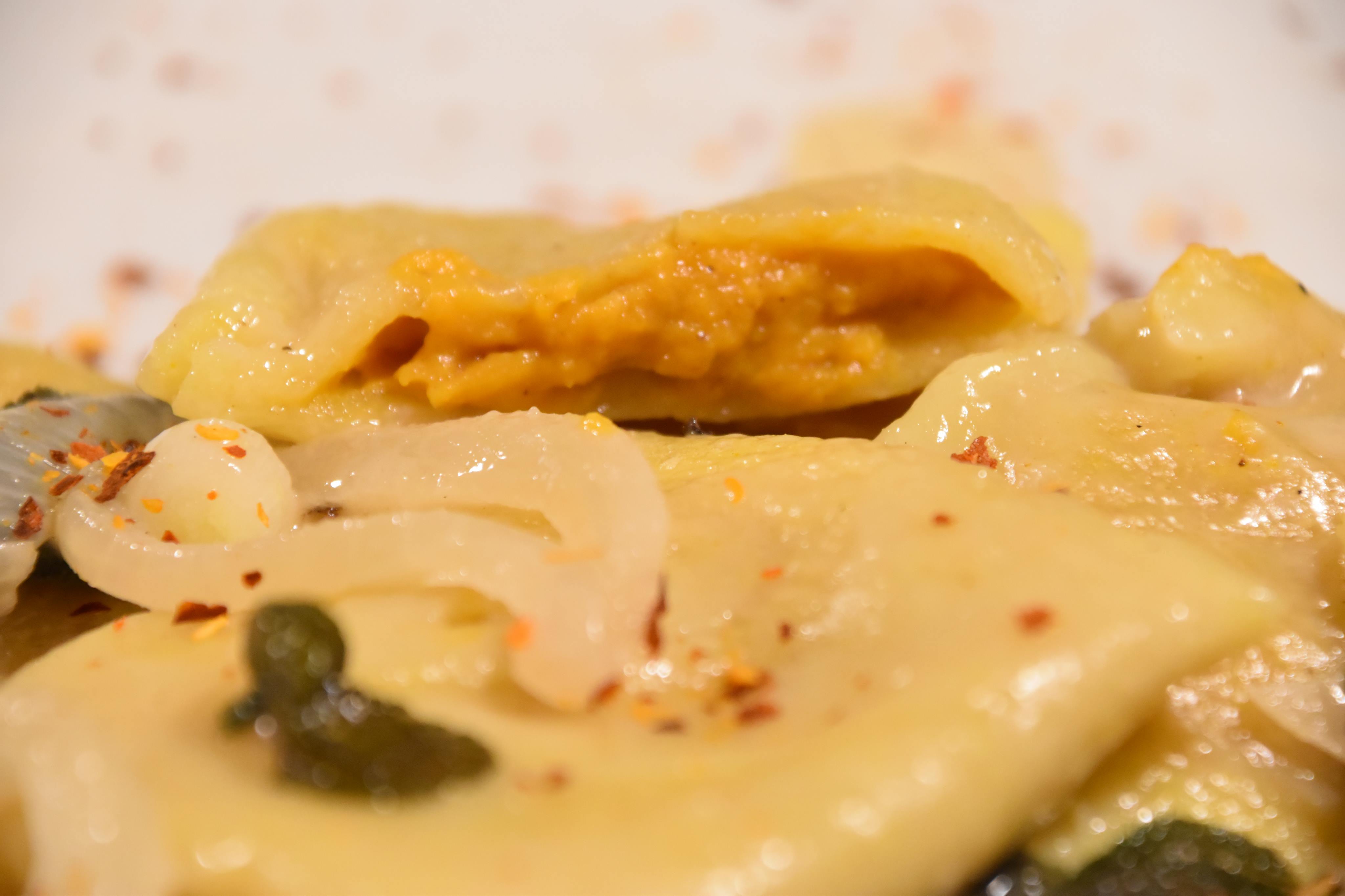 Prepare a pot of water to boil. In the meantime roll out the pastry and place small portions of the butternut squash filling. Form the ravioli using a cutter to make your favourite shape – I chose square this time and managed to make 24. Whilst the ravioli are cooking in the pot (should not take more than 3 mins) heat some vegetable oil in a frying pan and once very hot, throw in some sage leaves until crispy and set aside. Add onion rings to the sage-infused oil and cook through, add a splash of white wine and once evaporated top with soya or rice cream for a silky-textured sauce. Adjust to your taste with salt and pepper. Drain the ravioli and mix them into the sauce to blend well. Transfer onto a serving plate, decorate with the crispy sage leaves and chilli flakes. Enjoy the amazing taste! 
All the organic and pesticide-free vegetables were kindly provided by Barbuto
Follow Alison on Facebook | Instagram | Twitter