Yet another quick and easy vegan recipe. This cinnamon apple loaf is a wonderful and healthy treat to have with your tea or coffee. Soft and moist full of flavour. Moreover, cinnamon is loaded with antioxidants, has anti-inflammatory properties and lowers blood sugar. I personally love cinnamon and can use it in anything because everything just tastes better with cinnamon! Video recipe is also available on VeggyMalta Facebook page 🙂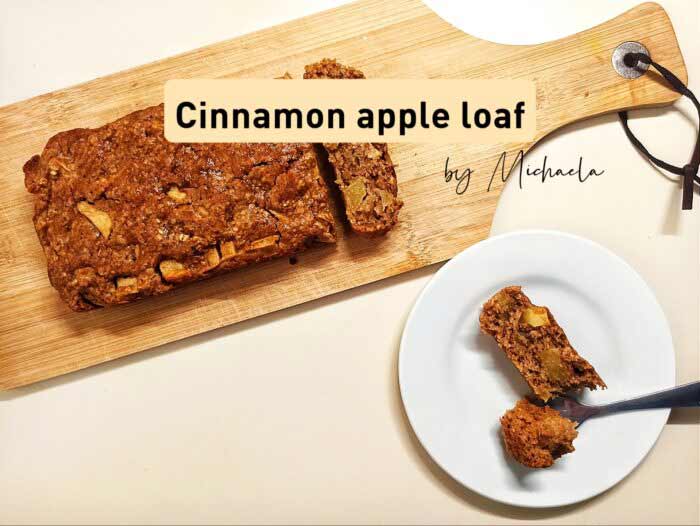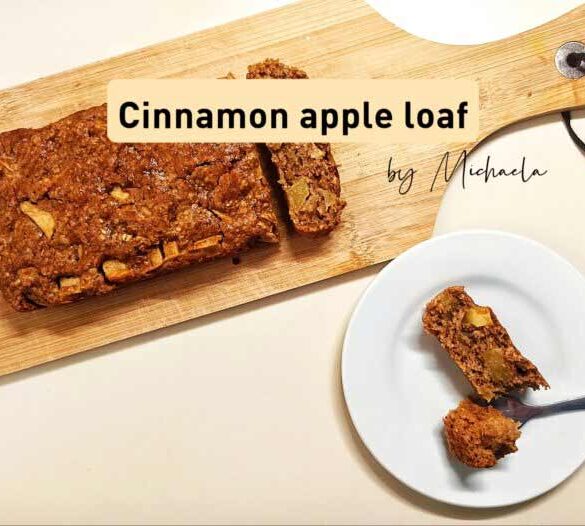 Ingredients
1/3 cup bown sugar
1/2 tsp vanilla extract
2 tbsp oil
100 mil plant milk - I used soya
1/2 cup oat flour (blended oats)
1/2 cup all-purpose flour*
1 tsp cinnamon
1/4 tsp ground nutmeg
1 tsp baking powder
1 apple (peeled and diced)
Instructions
Start with mixing milk, oil and vanilla extract together in a medium bowl.
In a separate bowl mix together flour, oat flour, sugar, cinnamon, nutmeg and baking powder.
Combine dry mix with the wet one. Fold in peeled and diced apple and transfer to a loaf tin lined with baking paper (if you are using silicone one, there is no need to use the paper).
Bake at 180°C about 30 minutes.
Notes
*You can substitute all-purpose flour with gluten-free flour if needed