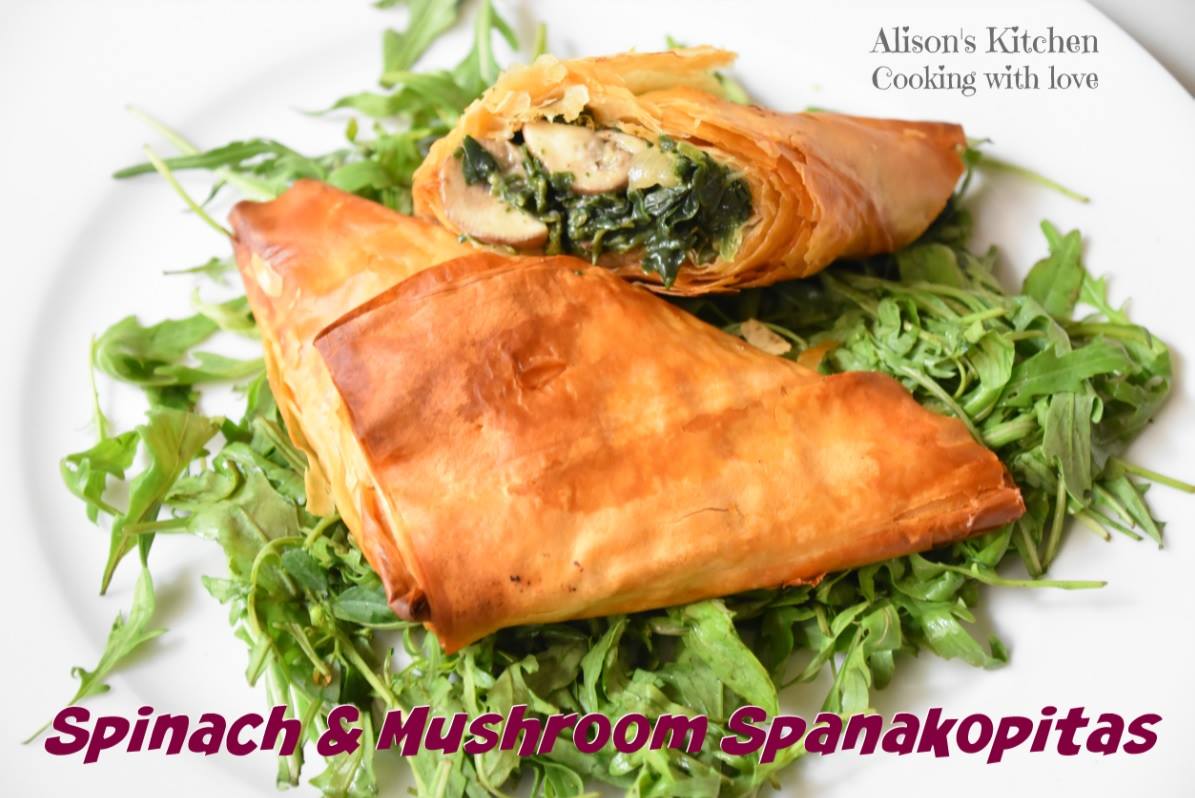 Introducing you to my very own version of Spanakopitas – a Greek savoury pastry usually filled with spinach and feta. I turned it vegan of course and it's so simple and fast to prepare.
Simply chop up 1 medium onion and sautée until soft, add 100g of sliced mushrooms and season with salt & pepper. Stir for a few minutes until cooked through and add 1 whole packet of fresh spinach, I prefer baby leaves. Add a small portion of grated vegan mozzarella to bind the ingredients together and stir until melted. Allow mixture to cool.
In the meantime prepare the filo pastry (I buy fresh), by cutting it vertically into long sheets and brushing them with melted vegan butter or sunflower oil. Place a large spoonful of mixture at the edge of each sheet and fold over to form triangles (you will find loads of help on the internet to do these!). Brush lightly with sunflower oil.
Transfer triangle pockets onto an oven tray lined with baking paper and into a hot oven for 20mins to cook until the pastry turns golden brown. Serve on a bed of rucola or any salad you prefer.
Really, really good ?