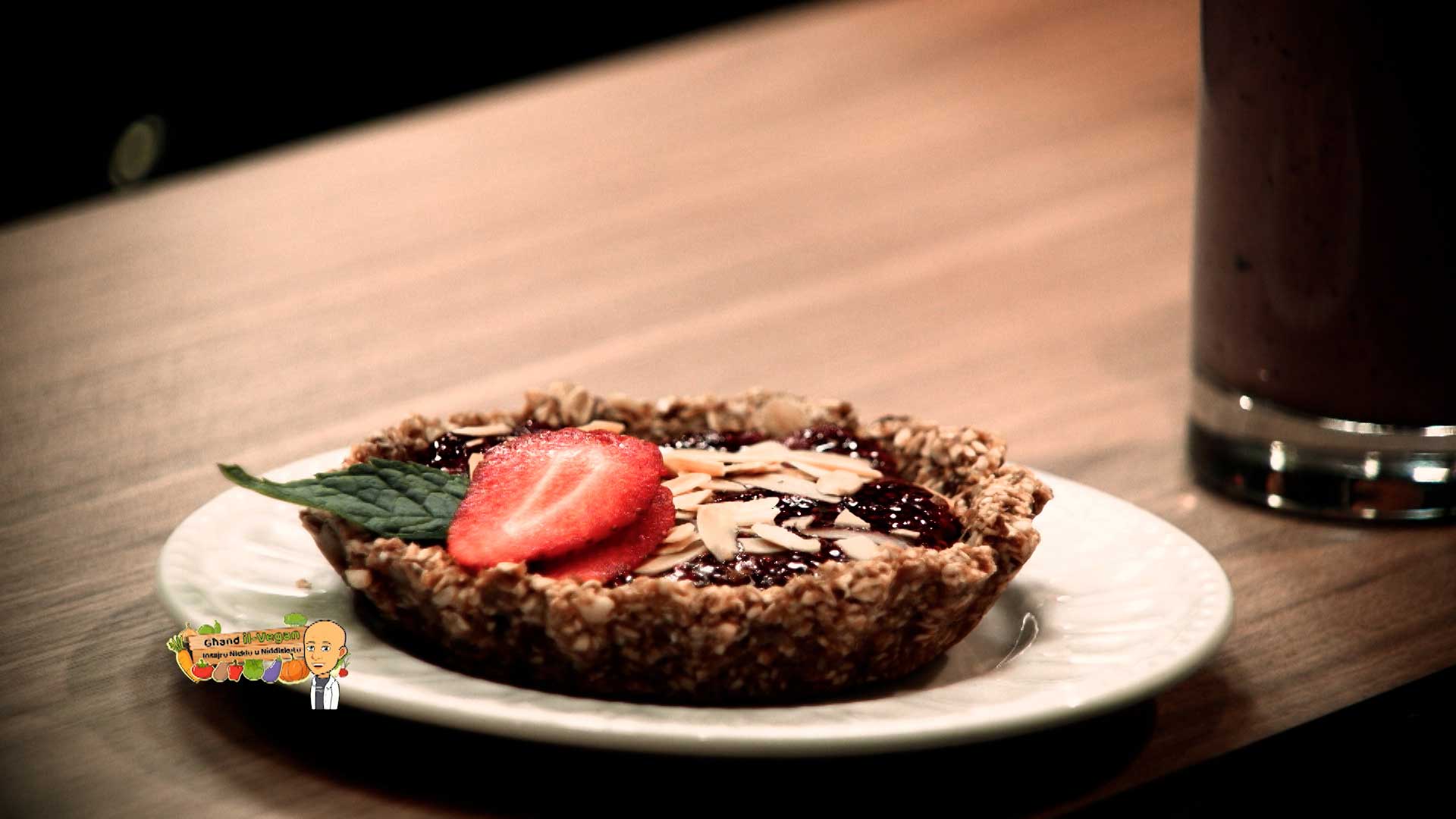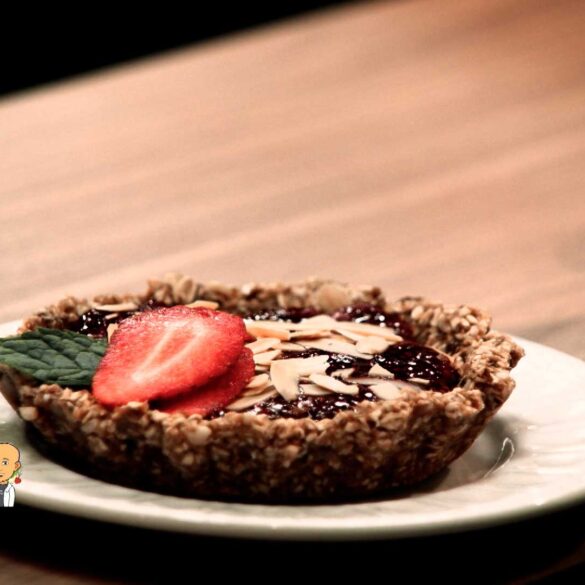 Ingredients
Bases:
100g pitted dates
40g cashews
120ml water
150g/1¾ cups rolled oats
pinch salt
1 tsp cinnamon
1 tsp vanilla
Strawberry/ Berry Chia Seeds Jam:
300 hulled strawberries or mixed berries
120ml water
Juice of ½ lemon
pinch of salt
2 tbsp maple syrup
3 tbsp chia seeds
Instructions
Making the bases:
Simmer pitted dates, cashews and water for 5 minutes.
Stir in cinnamon and vanilla. Cool.
Pulse oats and salt in a food pressor. Add the cooled date mixture.
Blend until it forms a pastrylike.
Prepare 4 large moulds or muffin tins by spraying cooking spray and line bottom with baking paper.
Divide the pasty in moulds and with your fingers shape to form cases.
Bake for 10 minutes. Cool and remove moulds.
Fill with jam and top with more fruit, nuts etc
Making the jam:
In a sauce pan, cook the fruit, water, lemon juice and salt over a moderate heat for 15 to 20 minutes until fruit is soft, stirring often.
Mash fruit with a fork or a potato masher.
Add the maple and chia seeds.
Continue to cook for two more minutes until thickens. If needed add more chia seeds until you have the desired consistency. The jam continues to thicken as it cools. Cool.
This jam can be prepared and refrigerate in a sealed container and used within a week.