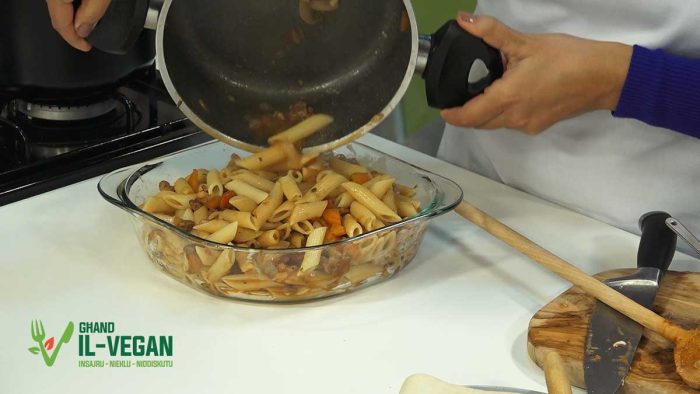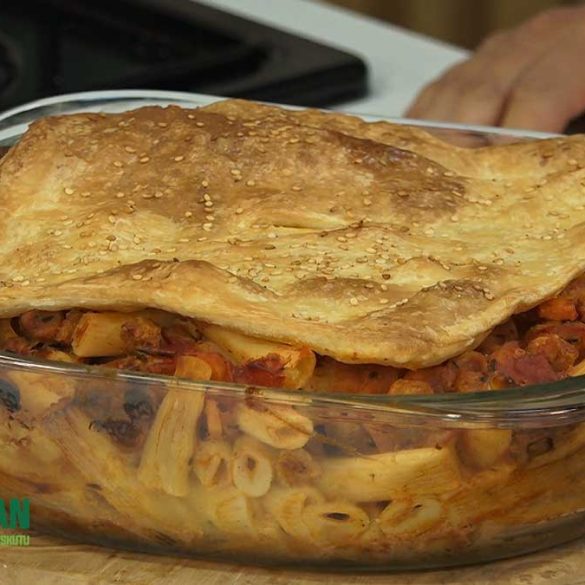 Ingredients
1 onion, chopped
3 cloves of garlic, chopped
2 carrots, finely chopped
Handful of mushrooms, finely chopped
1 stalk of celery, finely chopped
1 cup medium sized soy chunks
2 Tbls tomato paste
½ cup red wine
1 bay leaf
1 teaspoon curry powder
2 Tbsp vegan Worchester sauce
1 400grm can of crushed tomatoes / polpa
500g Ziti pasta
125ml soy cream
Vegan Puff pastry
Instructions
Heat the pasta water until boiling.
In the meantime, heat pan with some oil of choice and fry the onion, garlic, carrots, mushrooms and celery and curry.
Add the tomato paste, soy chunks and bay leaf, stir until any liquid has been absorbed.
Deglaze the pan with red wine, add crushed tomatoes and Worchester sauce. Season to taste.
Let the sauce to thicken while you cook the pasta al dente. Drain pasta.
Mix the pasta and the sauce and pour into a dish, and put a layer of cream in the middle.
(Optional: add a flax egg* here)
Put a layer of puff pastry on the top and bake at 180◦C for 30 mins or until the top is golden.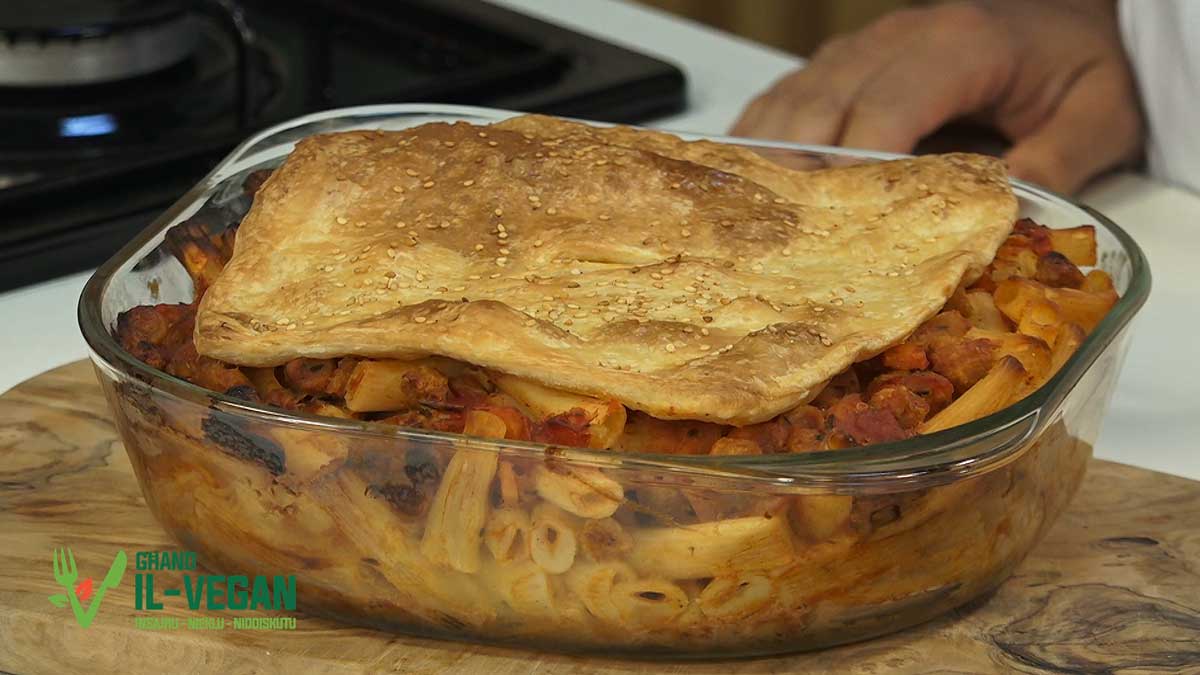 Watch the episode with the recipe here: https://tvmi.mt/episode/17272