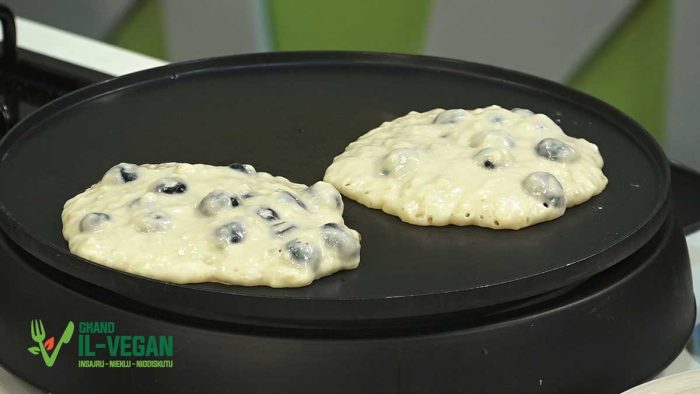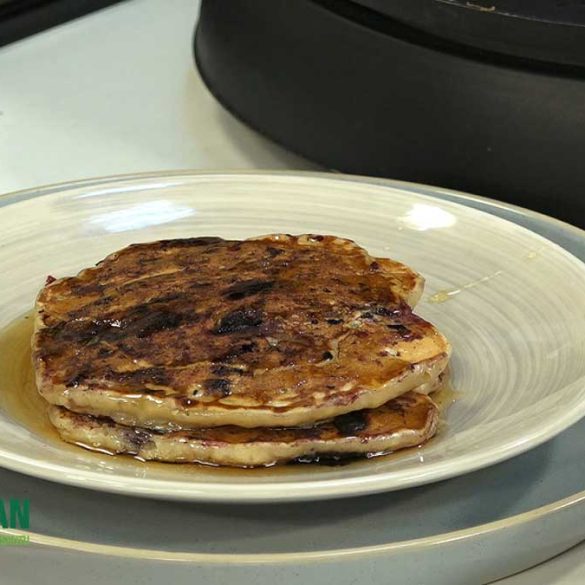 Ingredients
2 bananas
1/2 tbs maple syrup, plus extra for serving
1 cup self-rising flour
2/3 cup soy milk
3/4 cup blueberries plus extra for topping.
Instructions
1. Peel a banana and add the flesh to mixing bowl. Mash with fork until its really smooth.

2. In the same bowl continue add a pitch of salt, half a tablespoon of olive oil, maple syrup, flour and soya milk and whisk until everything is fully combined fold in the blueberries.

3. Once the frying pan is over medium to high heat, add 2 tablespoons of the mixture into the pan. Carefully form the mixture into a round roughly 4 inch diameter. Then flip for 2 minutes each side, until golden brown on both side. Once ready put them aside and keep warm.

4. Repeat with the rest of the mixture, add a little oil if the frying pancake begin to brown too quickly.

5. Then sprinkle more blueberries or banana and a generous drizzle of maple syrup. Enjoy.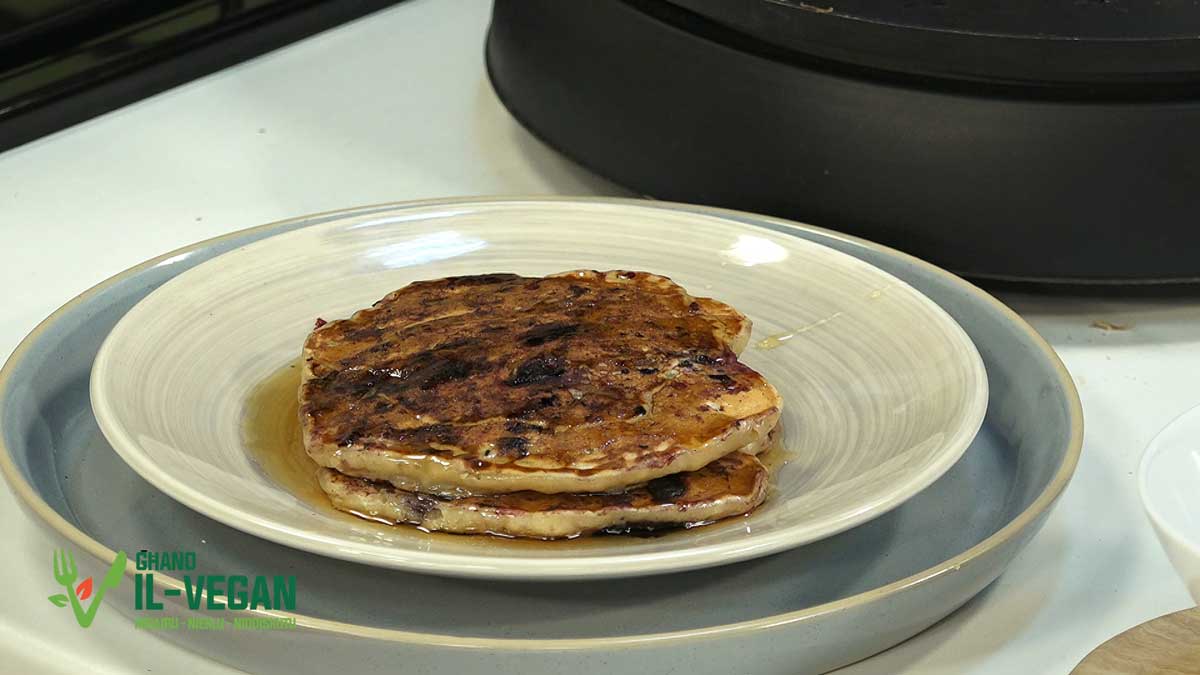 Watch the episode with the recipe here: https://tvmi.mt/episode/17266