Are you ready to tantalize your taste buds with a delightful vegan pumpkin risotto? This plant-based dish is a perfect combination of creamy Arborio rice, fresh pumpkin, savoury seasonings, and the vibrant flavours of autumn.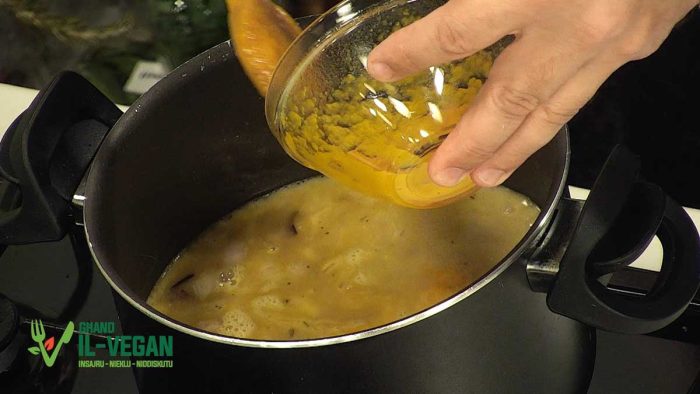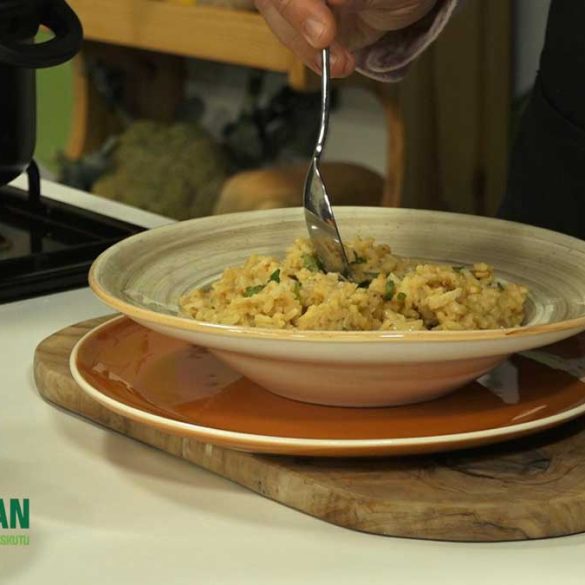 Ingredients
2 tbsp olive oil
1/2 onions finely chopped
250g arborio rice
0.5 ltr vegetable broth
0.25 ltr coconut milk
500g of fresh pumpkin
60g nutritional yeast
tsp sea salt
1/2 tsp ground cinnamon
1/4 tsp ground nutmeg
pinch of dried thyme
Instructions
Put the olive oil in a large pot. Sauté the onions.
Add the arborio rice with the onions for a few minutes.
Add all the other ingredients in the pot and allow to simmer for 15 to 20 minutes. Stir frequently to ensure that the rice from sticking at the bottom of the pot.
When ready turn off the heat and let the rice to stand for 5 minutes.
Serve and enjoy.