This is a delectable and velvety plant-based Jerusalem artichoke soup. This soup is not only a feast for the eyes with its vibrant colours, but also a treat for the taste buds. The Jerusalem artichokes, known for their unique nutty flavour, take centre stage in this recipe.
Accompanying this delightful soup are homemade croutons that are a perfect complement to its velvety goodness. These delectably crisp croutons add a delightful crunch to every spoonful, elevating the dining experience.
What makes this dish even more special is that it is vegan: a culinary delight suitable for everyone, regardless of dietary preferences. It is a wonderful choice for those looking to explore new flavours and embrace plant-based eating.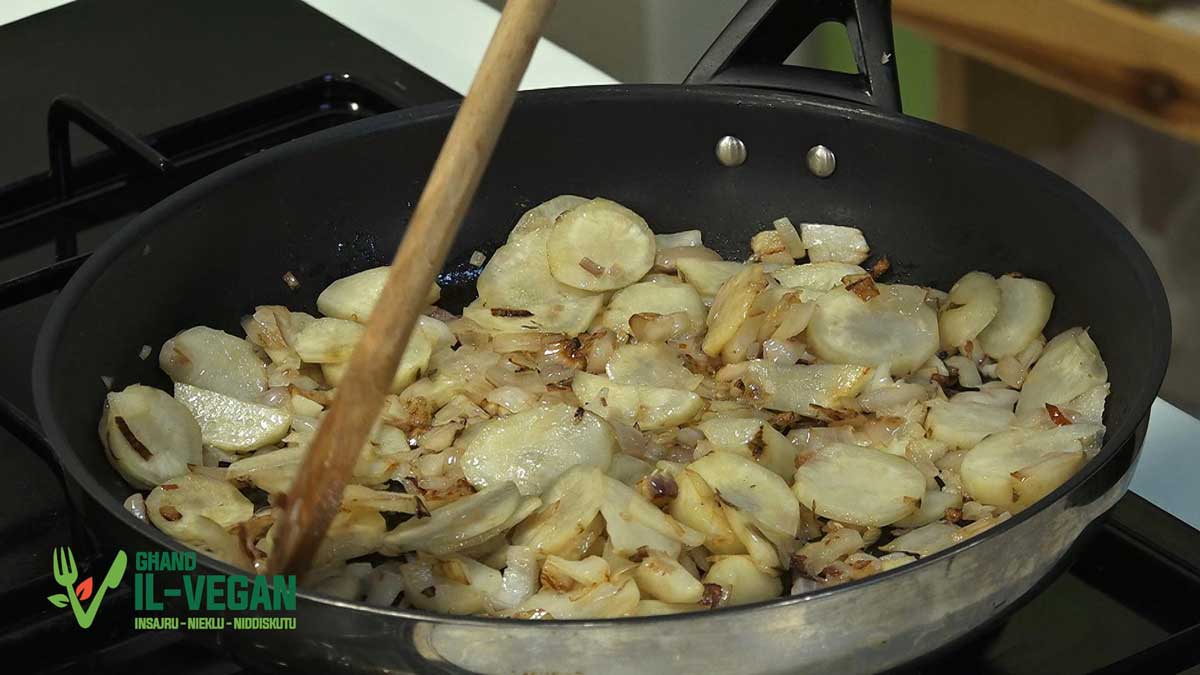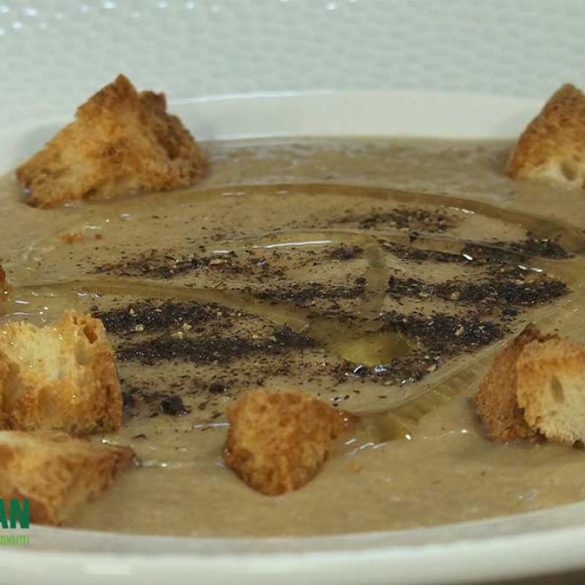 Ingredients
2 teaspoons olive oil
1 tablespoon vegan butter
1 onion diced
2 cloves garlic
500g Jerusalem artichokes
750ml vegetable stock
salt & pepper
croutons/bread for garnish
olive oil for garnish
Instructions
In a medium pot over medium heat, heat olive oil and melt butter. Sauté the onion until it becomes soft and translucent.
Next, add the Jerusalem artichoke and sauté for about 4-5 minutes to soften it. Then, add the garlic and cook for another 30 seconds.
Pour in the vegetable stock and increase the heat to bring it to a simmer. Once simmering, cover the pot with a lid and lower the heat, allowing it to gently simmer for approximately 25 minutes until the Jerusalem artichokes are very soft.
Remove the pot from the heat and season the soup with salt and pepper. Using a handheld blender, carefully blend the soup until it reaches a creamy and smooth consistency. Be cautious not to over blend it.
To serve, drizzle some extra virgin olive oil over the soup and accompany it with homemade garlic croutons. Enjoy this delectable and velvety plant-based Jerusalem artichoke soup!