This recipe guides you through preparing a tasty dish featuring potatoes and Jerusalem artichokes, reminiscent of the way traditional farmers would cook while working the land. It embraces simple and wholesome ingredients, creating a delightful and nourishing whole food meal.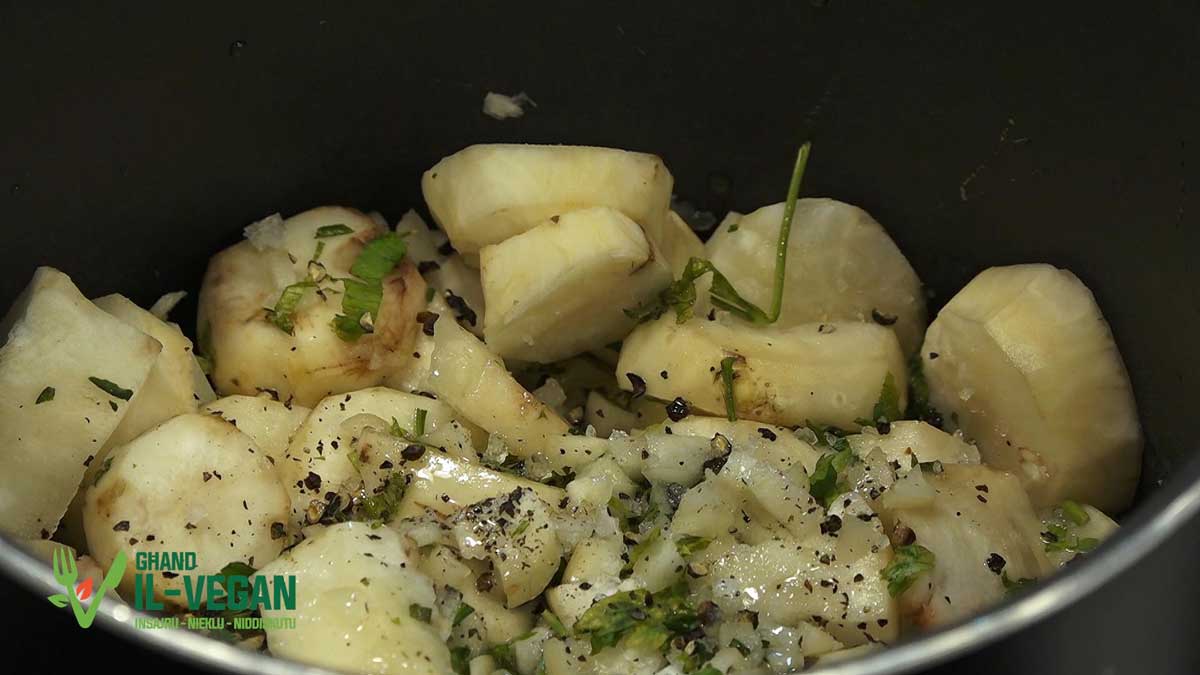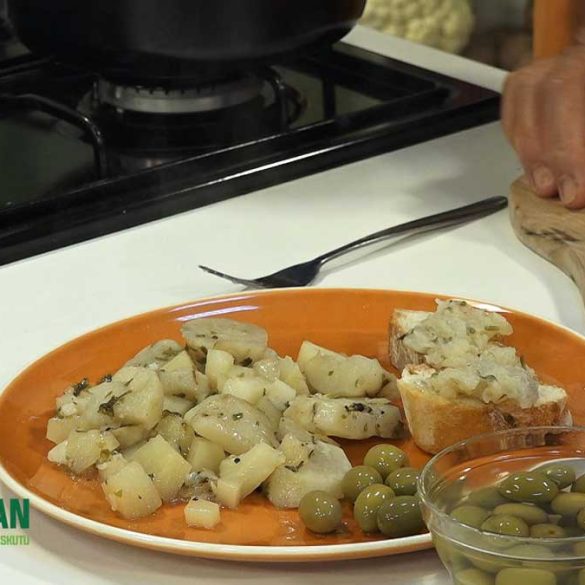 Ingredients
1 large potato,
1 tbls chopped garlic,
1 tbls chopped parsley,
1 tbls olive oil,
salt and pepper,
500 grms Jerusalem artichokes
water.
Instructions
Peel the potato and thinly slice it.
Peel the artichokes, wash them, and slice them, making sure not to make the slices too thin.
Chop the garlic and parsley.
In a saucepan, arrange the potato slices in a flat layer and sprinkle some garlic and parsley on top.
Place the artichoke slices on top in a flat layer and sprinkle the remaining garlic and parsley over them.
Pour enough water into the saucepan to cover the potatoes slightly above their level.
Add olive oil, salt, and pepper to the saucepan.
Place the saucepan over medium heat and bring it to a boil. Once boiling, reduce the heat to a simmer.
Cook the dish until all the liquid has been absorbed.
You can serve this dish either hot or cold.