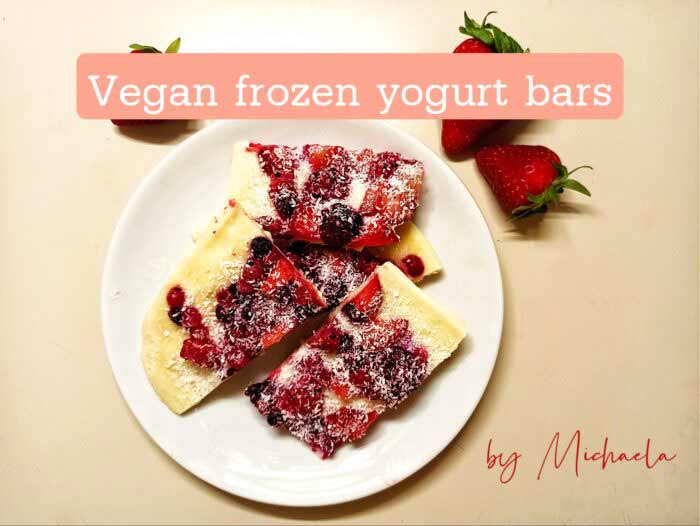 Snacking has never been easier. With only 30 kcal per bar (yes, that's right!). The full recipe is 242 kcal, which means, you can eat the whole thing without guilt anyway. All you need is 5 minutes and 5 ingredients… and a bit of patience, to wait until it freezes 🙂 Vegan, healthy, low-cal snack, high in protein and fruity flavour, suitable for everyone.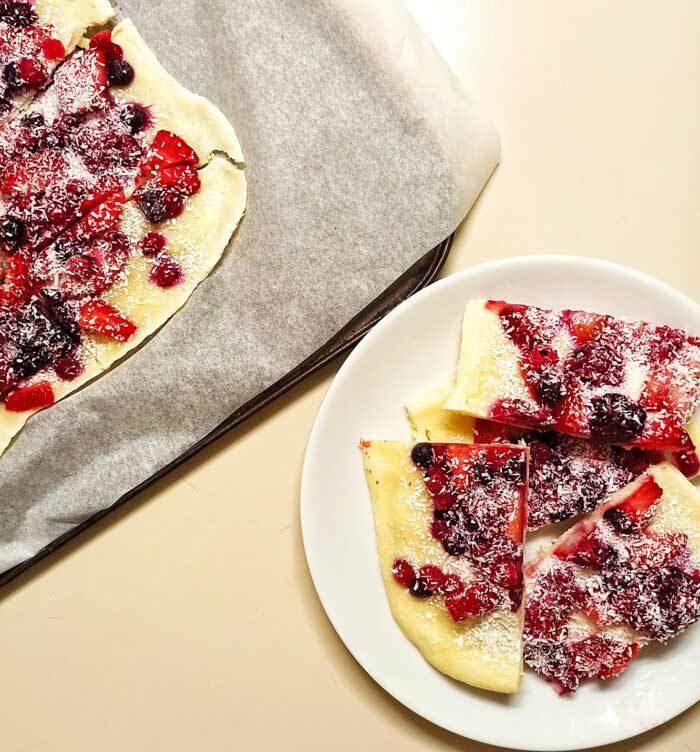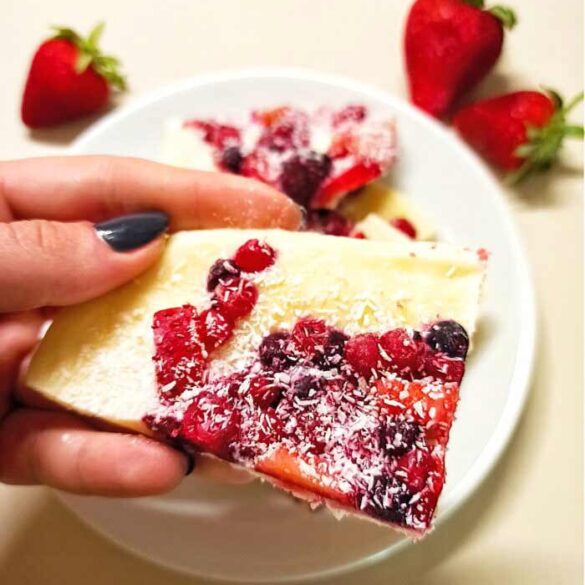 Ingredients
200g Alpro greek-style yogurt*
Sweetener of choice - I used liquid stevia
Handful of fresh strawberries
30g fresh or frozen mixed berries
3 tbsp shredded coconut
Instructions
Mix yogurt with your preferred sweetener in a small bowl. I used liquid stevia, but you can also use maple syrup or date syrup, etc.
Prepare a smaller freezer-friendly tray and line it with baking paper. Transfer the yogurt here and use a spoon or a spatula to spread it into a rectangular shape, creating about 3mm thick layer.
Cut fresh strawberries into small pieces.  Toss them onto your yogurt layer evenly, alongside with berries.
Sprinkle with shredded coconut and place in the freezer for at least 1-2 hours.
Cut into 8 even bars and enjoy!
Nutritional information (1 of 8 bars): 30 kcal   3g Carbs, 2g Protein, 2g Fat
Notes
*Note: You can substitute with any other vegan yogurt (e.g. almond or coconut) or if you are not vegan or lactose intolerant, you can use regular Greek yogurt.  Note 2: Store in the freezer.