Do you want a healthy recipe that's really easy and quick to prepare and is packed with protein? Here it is! My Chickpea Tagine inspired by my roadtrip in Morocco, 2019.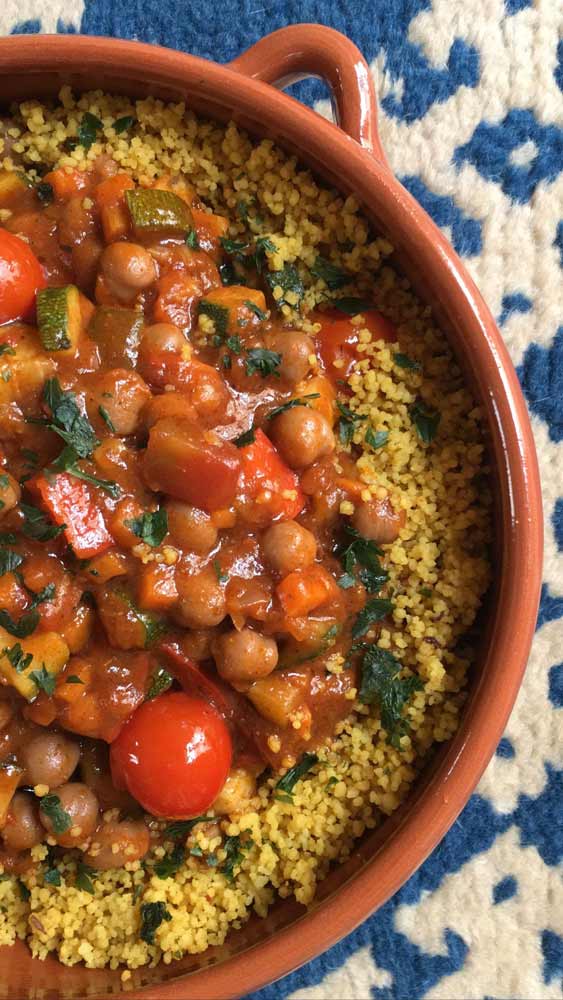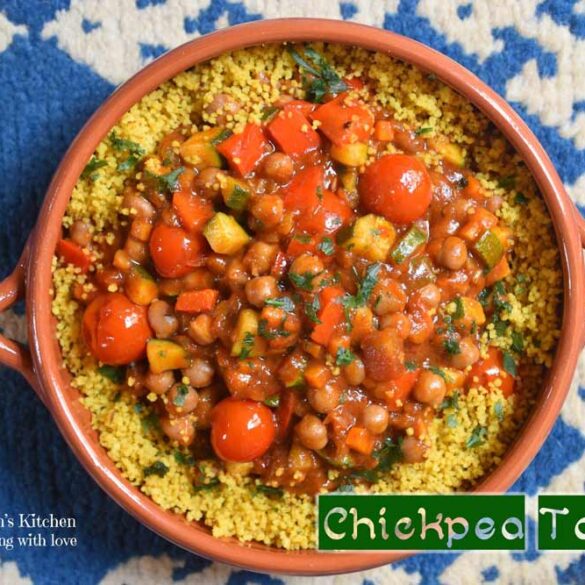 Ingredients
125g couscous
1 medium yellow onion, finely chopped
1 garlic clove, finely chopped
1 carrot, diced
Ras el hanout (if you don't have this blend of Moroccan spices, use cumin and coriander)
250g dried chickpeas, soaked overnight or 1 tin of cooked chickpeas, well drained.
1 small red bell pepper or half a big one, diced
1 medium zucchini, diced
1 tin cherry tomato sauce or your favourite Polpa
Parsley to decorate
Instructions
start by preparing the couscous. Choose your favourite one (I chose one with spices). With one sachet of 125g and 150ml of boiling water, it serves 2 persons. Place a cover over the bowl and allow it to stand until the water is absorbed and the couscous can be easily separated.
in a pan sautée 1 medium onion, garlic and carrots - all finely diced. Add your favourite spices like cumin and coriander. In my case I had Ras el hanout from Morocco, which is a blend. Mix well until the spices release their natural oils.
add 250g chickpeas (either dried ones soaked overnight), or even tinned ones (drained and rinsed) will do if you don't have time. Also add half a red bell pepper and 1 small zucchini, , finely diced too. Mix well until all the ingredients are well coated.
add in 1 tin of cherry tomato sauce. If you don't have this, you can choose to add tomato pulp and cubed fresh tomatoes. The sauce needs to be thicker rather than thinner.
once the sauce is ready, transfer the couscous into a terracotta bowl as a base for the chickpea sauce. [If you have a tagine, you can follow its normal cooking instructions, but it may take longer]
Decorate with chopped parsley and serve hot.