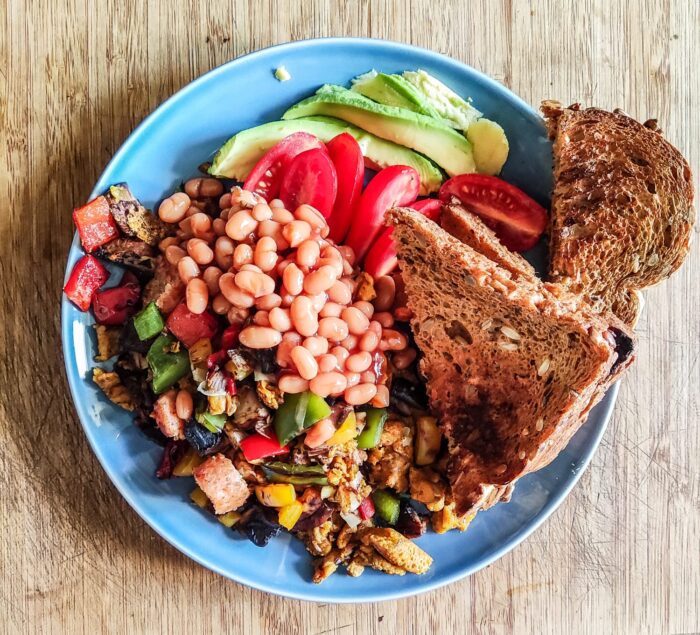 This recipe is mind-blowingly flavourful and can be eaten at any time of the day: breakfast, brunch, lunch or dinner!
What is most surprising is that the key ingredient for the traditional vegan scramble is tofu. However, this time the star of the show will be chickpea flour!
Ingredients:
50g gram flour/chickpea flour
1/4 teaspoon paprika
1/4 teaspoon garlic powder
1/4 teaspoon onion powder
1/4 teaspoon cumin
1/4 teaspoon turmeric
Pinch of kala namak (black salt, optional) otherwise use sea salt
Pinch of black pepper
65ml water
1/2 leek
100g mushrooms
1/2 bell pepper (any colour)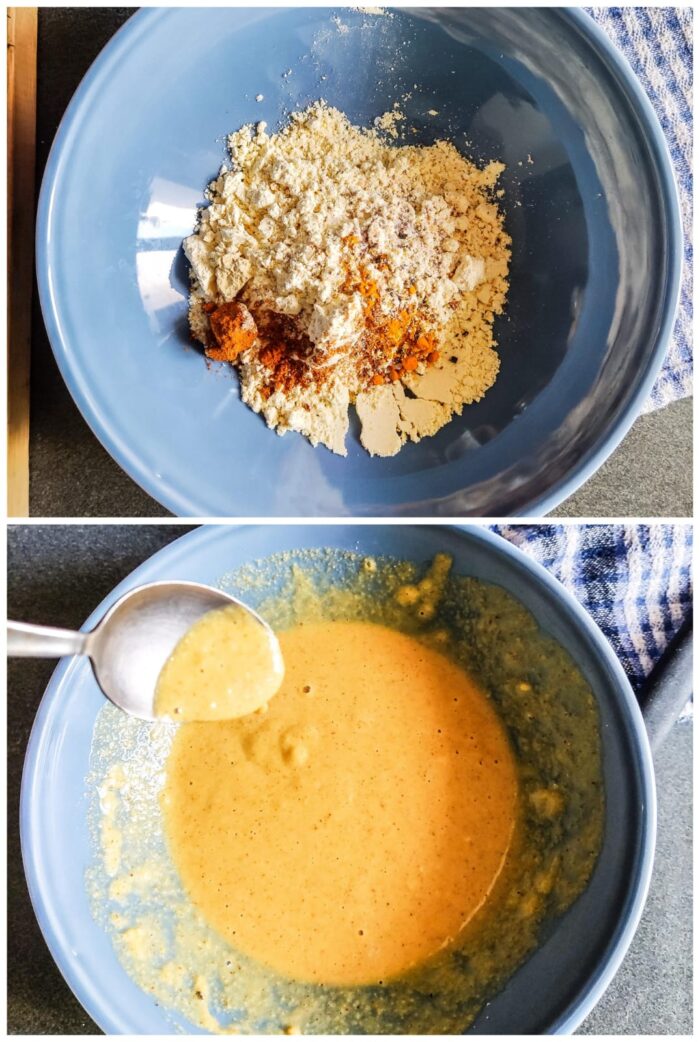 Directions
In a bowl, whisk together the first dry eight ingredients
Gradually, mix in the water. Make sure you whisk the mixture well so to avoid any lumps. If the mixture is too thick, you can add water, one tablespoon at a time. The mixture should be thin but creamy: not too runny, nor thick. Set aside.
Chop the leek, mushrooms and bell peppers into bite sized pieces.
In a pan sauté the chopped vegetables until browned and softened a bit.
You can either set the vegetables aside in a bowl or set them in the pan to one side, as I did.
Pour the chickpea flour mixture and start scraping and folding the mixture until it starts to clump. If the clumps are too big, you can cut them with the spatula you're using.
Mix in the sautéed vegetables with the scramble and feel free to add anything you desire. In this case I added a chopped vegan sausage.
Serve with avocado, baked beans and/or toast.
Enjoy!