Since traveling is very difficult these days let us travel at least a bit by making food that has origins in other countries. Typically meaty meal, transformed into a vegan alternative can easily do the trick. My grandma used to make this when I was small so it reminds me of home a lot. Lately I grew to like soya cubes so I use them a lot in meals as a source of protein. They are a great meat alternative and so much easier to prepare than the actual meat! Try this recipe when you feel like spicing up your home office days 🙂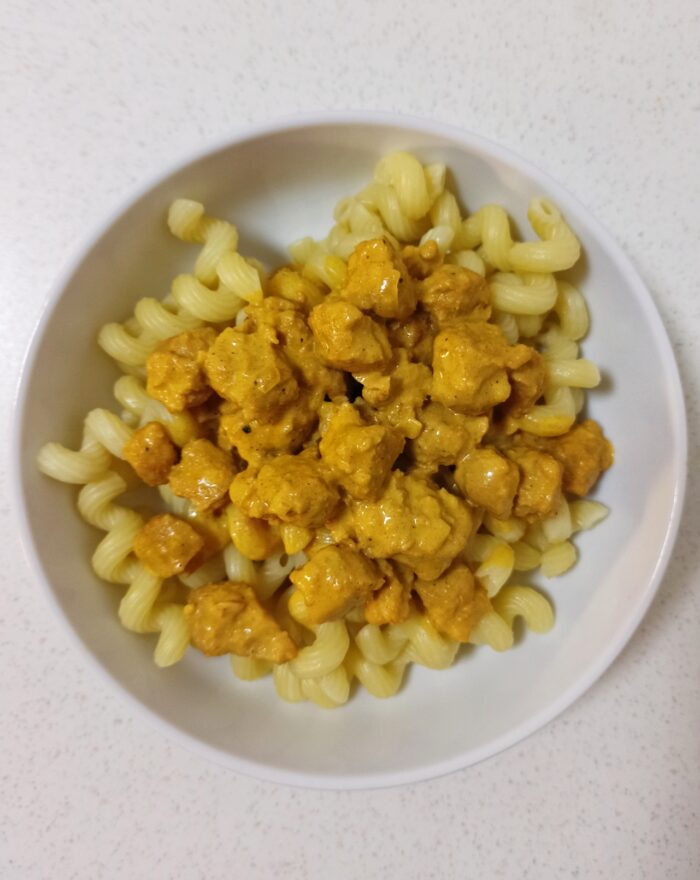 Ingredients:
60g dry soya cubes – I used Good Earth
1/2 onion
1 clove garlic
1 tbsp sweet paprika
1/2 tsp smoked paprika
Salt and pepper
Pinch chilli flakes
Soya cuisine by Alpro
1 tbsp olive oil
1 tsp cornstarch
Pasta of choice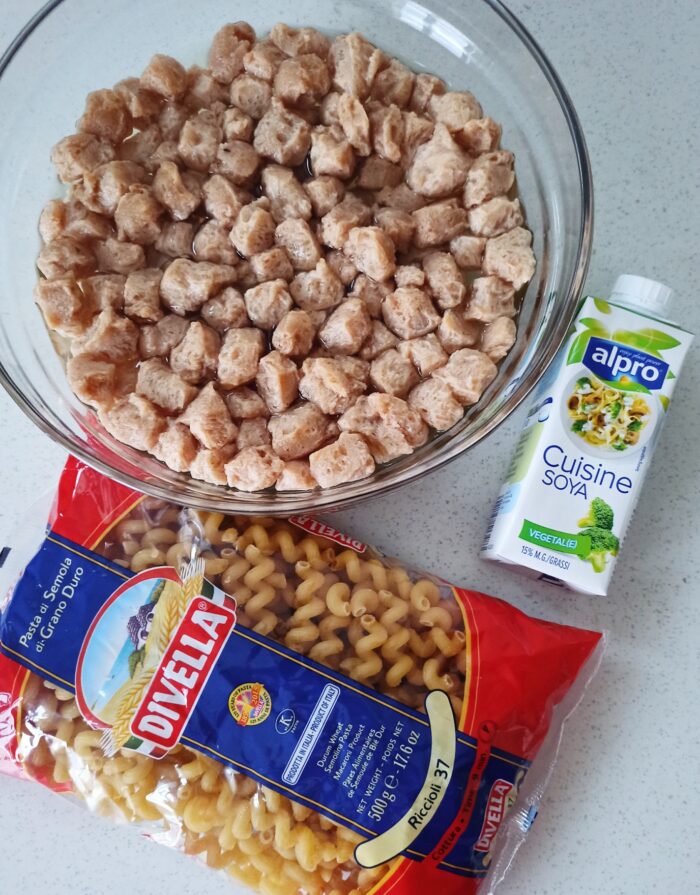 Directions:
Soak soya cubes in warm water for approximately 15 minutes.
Prepare pasta according to the package instructions.
Heat oil in a deep saucepan, add diced onion and saute for 3 minutes. Then add minced garlic, sweet and smoked paprika and chilli flakes. Drain your soya cubes (I usually remove excessive water by squeezing it with my hands) and add them to the pan.
Next, pour in soya cream and about 1 cup of water. Season with salt and pepper and let everything combine. Simmer for about 10 minutes.
At the end of cooking, add cornstarch slurry – 1 tsp cornstarch and 2 tsp water to thicken the sauce up.
Serve warm with cooked pasta and enjoy!