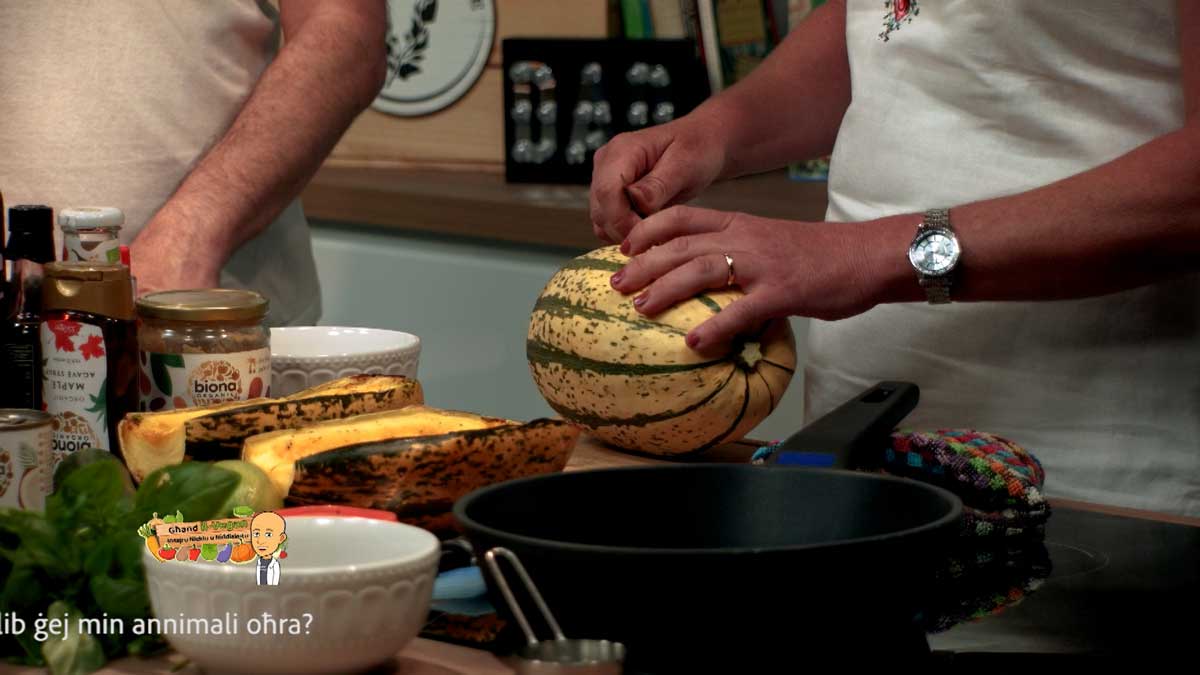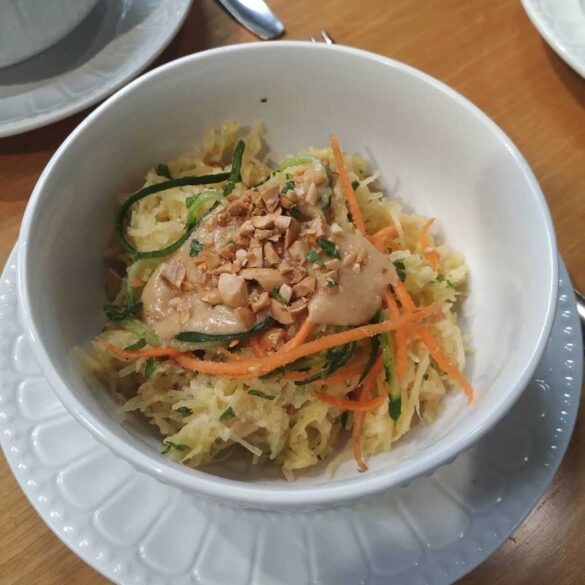 Ingredients
1 medium spaghetti squash
olive oil
salt
Peanut Sauce:
1 small can coconut milk
3 tbsps. peanut butter
1 tbsp maple syrup
50ml water
1 tbsps. soy or tamari sauce
1 tbsps. apple cider vinegar
1 teaspoons sesame oil
2 tbsps. sweet chili sauce
2 tbsp garlic ginger paste
Instructions
Cut squash lengthwise, deseed and brush with olive oil. Bake cut side down on a lined baking tray in a hot oven for 25 mins or until fork tender.
Place all sauce ingredients in a medium saucepan and bring to a boil over medium heat. Simmer for 5 minutes to thicken the sauce, stirring constantly. Take off heat once thickened.
You need also: 1 garlic clove minced 2tbsps chopped parsley 2 tbsps. crushed peanuts grated carrots/ cucumber.
Heat a frying pan over medium heat. Add cooked squash strands, minced garlic, chopped parsley, the peanut sauce leaving some for serving, 1 tbsp of the crushed peanuts and salt and pepper to taste. Stir to combine and cook until heated through for about 2 minutes.
Serve and top with crushed peanuts, grated cucumber and grated carrots or other veggies of your choice. Drizzle some of the remaining sauce.