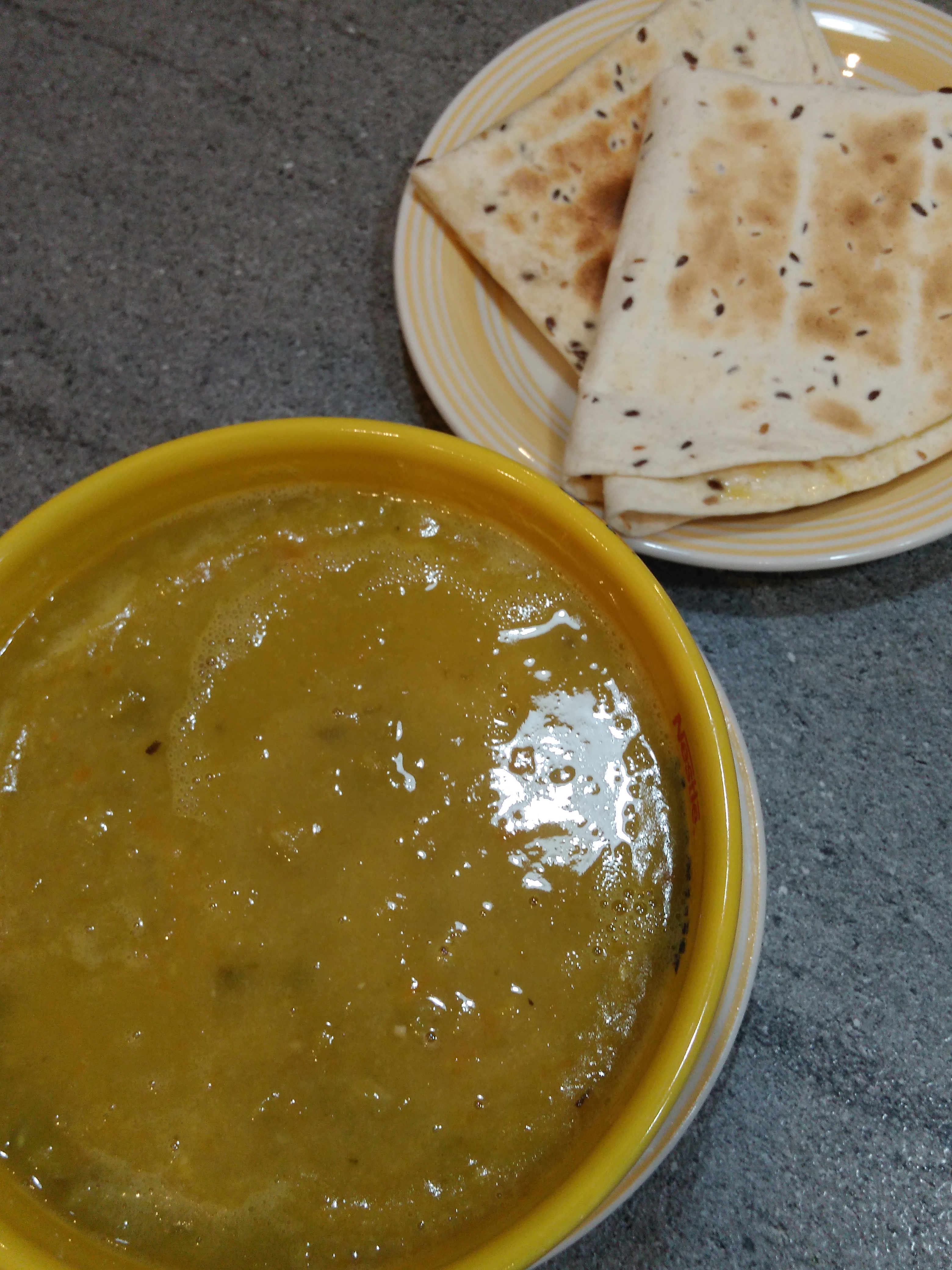 Now that the weather is getting cooler, it's time for some serious home cooked meals again. I have said this before, I love soups and cooking a nice big pot of the stuff makes the end of summer a little bearable to me.
My husband and I love all kinds of soup, but split pea is right at the top with our favourites.
We have it as a main meal with some warm crusty garlic bread, and it is also perfect for lunch on a cold day. I sometimes take some in a plastic tub with me to work and quickly heat in the microwave. Beats a sandwich any day.
It is very easy to make a big batch of this soup, which will then keep well in the fridge, ready to reheat as needed.
This is all you need for Split Pea Soup.
2 large tablespoons olive oil
3 cloves garlic, crushed
1 large onion, finely chopped
2 large carrots, chopped
3 sticks celery, chopped
2 tablespoons mixed herbs
salt and pepper
500 g split peas
about 1.5 litres vegetable stock
Making it is very easy too.
Soak the split peas for some hours or preferably, overnight. Drain and rinse well. Warm the olive oil in a deep pot and saute the vegetables. When softened but not browned, add the peas, herbs, seasoning and enough stock to just cover. Cook until the peas are tender, about half an hour. If you like a smooth soup, blend thoroughly and adjust seasoning if necessary. If you like a chunkier soup, only give it a couple of whizzes with a hand blender.
My mother in law used to add pasta to her pea soup, which of course made it a more substantial meal. If you want to try this, take a handful of spaghetti and break up into 1 cm long pieces. Add to the soup and simmer gently until the pasta is tender.