These fluffy pancakes pack an extra dose of plant protein thanks to silken tofu and the soy milk. You can top them with anything you fancy to start the day in a good mood!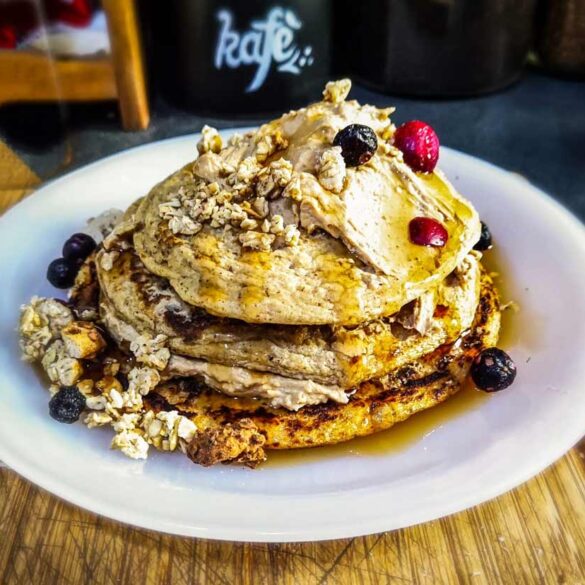 Ingredients
115g Good Earth Oatmeal
225g Clearspring Organic Tofu
120ml Alpro Plant Protein Soy Milk
30ml Good Earth Organic Extra Virgin Coconut Oil
1 Tbsp maple syrup or agave syrup
1 tsp vanilla extract
½ Tbsp baking powder
½ tsp cinnamon
pinch of salt
Instructions
Place tofu in blender or food processor and blend until smooth.
Add oil, milk, maple syrup and vanilla. Blend until smooth.
Add dry ingredients in the food processor along with the blended wet ingredients and pulse until a thick batter consistency is formed.
Spray a pan with cooking spray or oil.
Heat over medium and drop in about ¼ cup of batter. (Optional: at this point you can even sprinkle some cacao nibs or chocolate chips)
Allow to cook until batter begins to brown around the edges. Test with spatula to see if it's firm enough to flip. Gently flip and cook until the opposite side is lightly browned.
Top with everything you please and enjoy!