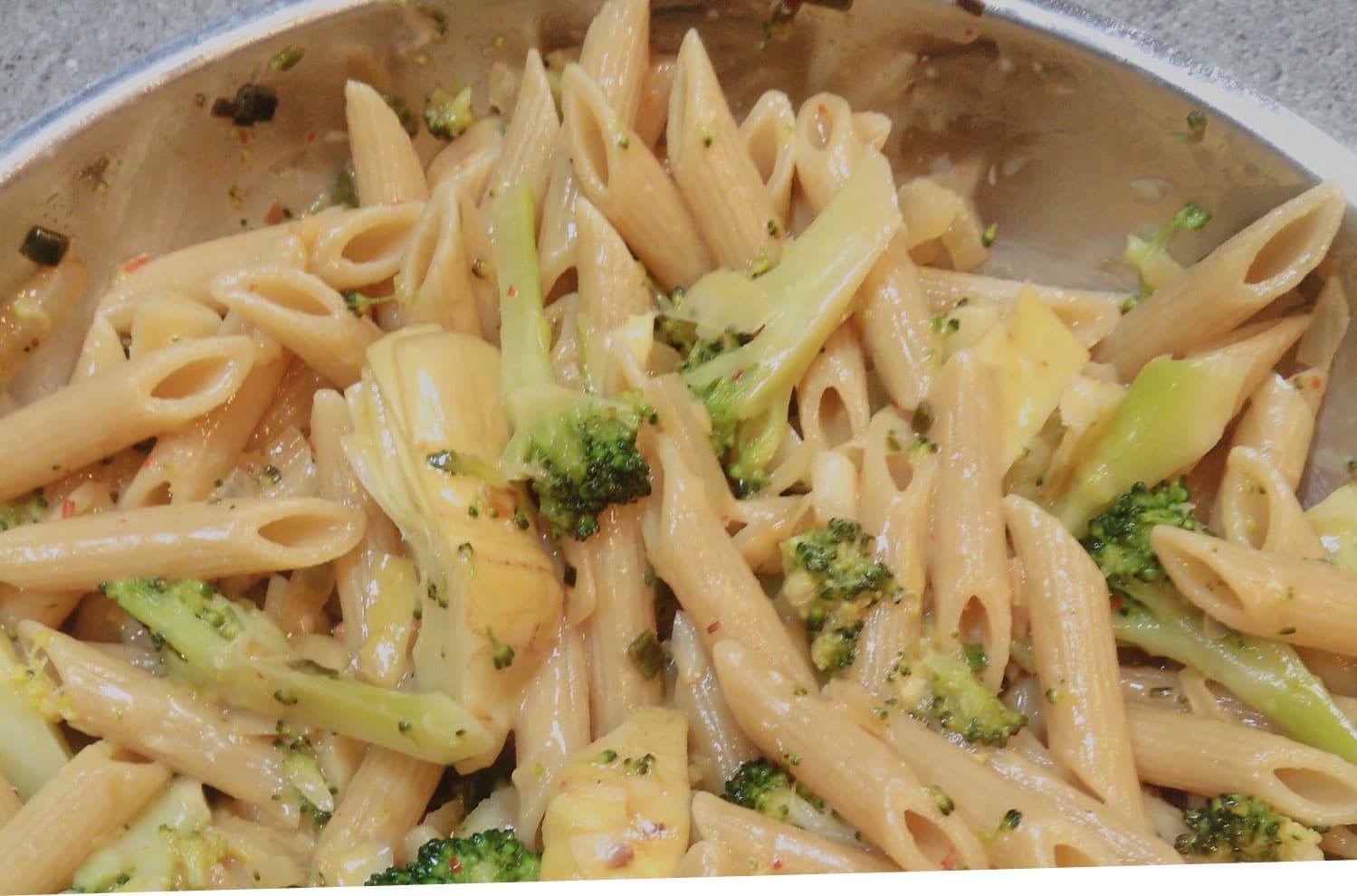 As much as I love cooking, as the weather starts getting warmer, I try to avoid spending a long time in the kitchen. I am always trying to come up with quick, yet nutritious meals. Pasta happens to be the whole family's favourite food, so it is always my go to ingredient when I need to cook a meal that does not take long to prepare.
There are endless ways of serving pasta.  I just make sure to include lots of vegetables too, to make the meal as nutritious as possible. The following are some of our favourite combinations:
Penne with broccoli, chilli and artichoke hearts.
penne pasta
cooked broccoli florets
quartered artichoke hearts in oil
chopped onion
1 finely chopped fresh chilli pepper
While the pasta is cooking, sauté the onion and chilli pepper in a little oil from the artichokes, then toss in the broccoli florets and artichoke hearts. Add the cooked pasta, stir through and season well.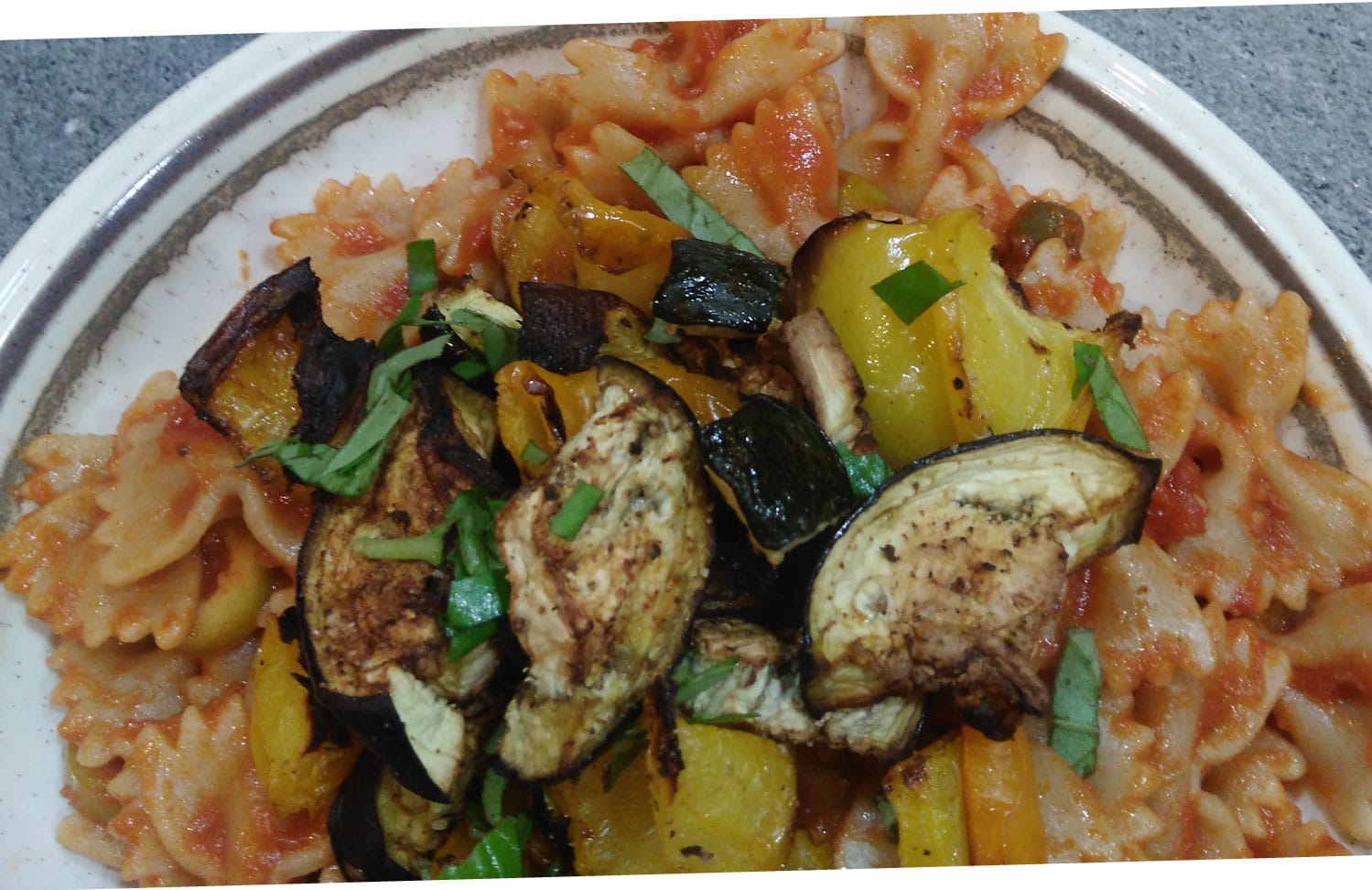 Farfalle with zucchini, mushrooms and onion.
farfalle pasta
chopped spring onion
thinly sliced zucchini
sliced mushrooms
a little rice cream
Again, while your pasta is cooking, fry the vegetables in a little olive oil until tender but not too soft. Toss in the cooked, drained pasta and stir in a little rice cream.
Last, but not least, I have to mention what I like to call, Summer Pasta.
I usually make this with left over roasted summer vegetables which always include peppers, zucchini and aubergine, and sometimes more too.
homemade, or shop bought tomato sauce
sliced green and black olives
capers
fresh basil
Just warm up the sauce, toss in cooked pasta and all the other ingredients, and stir through.
Of course, it is very easy to come up with plenty of other variations. Just use plenty of your favourite vegetables and you have a meal ready in the time it takes to cook your pasta.