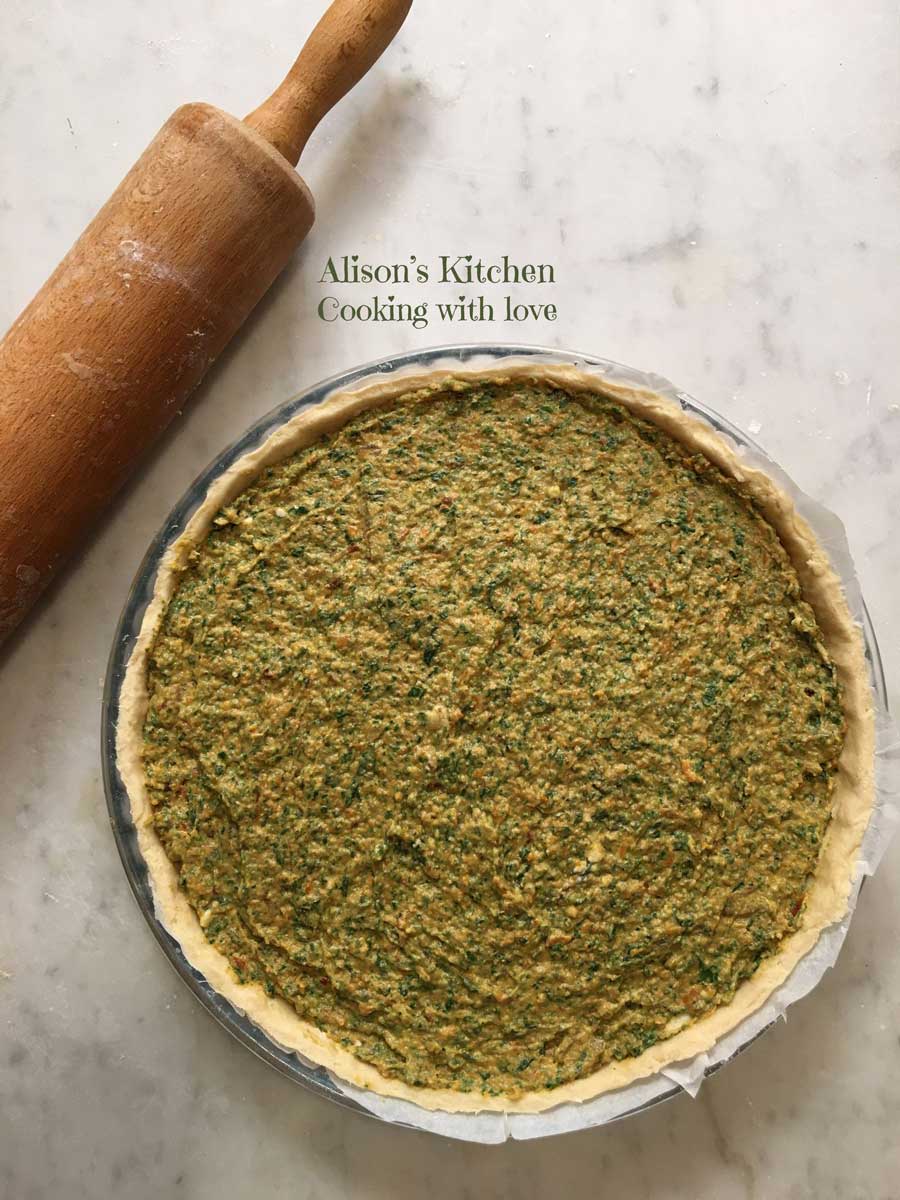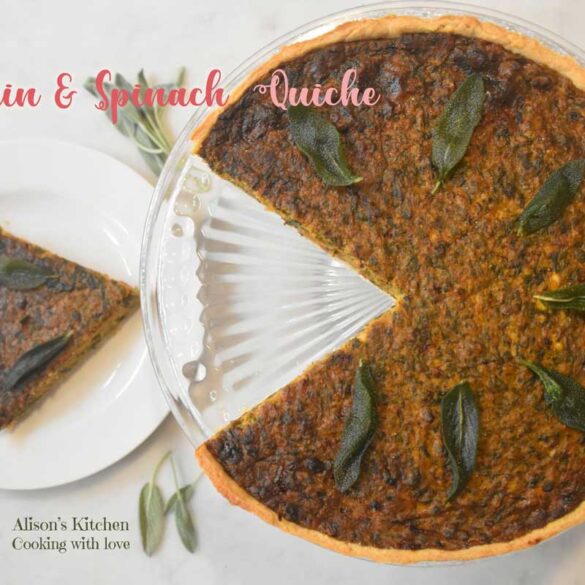 Ingredients
Ingredients for the shortcrust pastry:
300g plain flour, sifted
150g vegan butter (I chose the new Flora 'Butter' Salted)
cold water (enough to bring dough together)
Ingredients for the filling:
500g pumpkin (chopped into small chunks)
1 large red onion (roughly chopped)
Baby Spinach Leaves (1 whole packet), if you choose frozen make sure they're well drained from their water
250g vegan ricotta-alternative (I used Vegotta) or cream cheese-alternative. You can replace this with a splash of coconut cream
Nutritional Yeast (optional) or Vegan grated cheese-alternative (I use Parveggio)
3 garlic cloves finely minced
Sage and Thyme (can be fresh or dried)
Lemon zest & lemon juice of 1 lemon
Curry Powder (optional)
Salt & pepper
Olive oil
Capuliato (marinated and minced sun-dried tomatoes) - optional
Instructions
You can prepare the shortcrust pastry from the day before, it's actually better to allow it to rest overnight in the fridge for the butter to firm up again. Simple mix in the sifted flour with small cubes of salted butter and enough water to bring the dough together. Do not overwork, just form into a ball, cover it and allow to rest in a cold temperature.

Filling:
place the cubed pumpkin and red onion in an ovenproof tray lined with parchment paper, together with sage leaves, thyme, salt and pepper and any other seasoning you like. Drizzle with sunflower oil or olive oil, mix well so all ingredients are coated and cook in a hot oven for about 20mins. Allow to rest in a large bowl and let it reach room temperature.
Meanwhile cook the spinach leaves in a frying pan with some olive oil, and add finely minced garlic and salt and pepper. Mix well until the garlic is cooked and spinach has wilted, just a few minutes are enough.
Transfer the spinach Into the pumpkin mixture and use a hand blender to smoothen all the ingredients.
Add in the vegan ricotta-alternative (or the coconut cream), a cup of nutritional yeast or grated cheese-alternative, curry powder (optional but it works very well especially if you use coconut cream), finely chopped herbs, lemon zest and lemon juice. I opted to add the marinated sun-dried tomatoes too, they add a lovely deep and salty flavour which is much needed since pumpkin tends to be sweet. Mix well to combine the ingredients together and season to taste. The mixture should be of a medium consistency, not too runny but not too thick.
Use a 10"/26cm flan dish, I lined mine with parchment paper to avoid adding more fat. Roll out the pastry into a round shape, about 5mm thickness and roll it out into the dish, cutting off excess pastry. Do not throw away the excess, you can make small hand pies out of the remaining dough. I do not blind bake the dough, but this is up to you to decide.
Transfer the vegetable mixture into the dish and even it out with a spoon. Bake in a hot oven (180 degrees) for about 30 to 40mins until the crust is golden brown and the filling has firmed up but still soft like that of a quiche.
Allow to rest for a few minutes before transferring it on to a serving tray or chopping board and cutting it into slices, I topped mine with fried sage leaves and for an extra rich flavour, I suggest a drizzle of balsamic glaze on top or a rich onion gravy.
Serve on its own or with a fresh salad on the side.