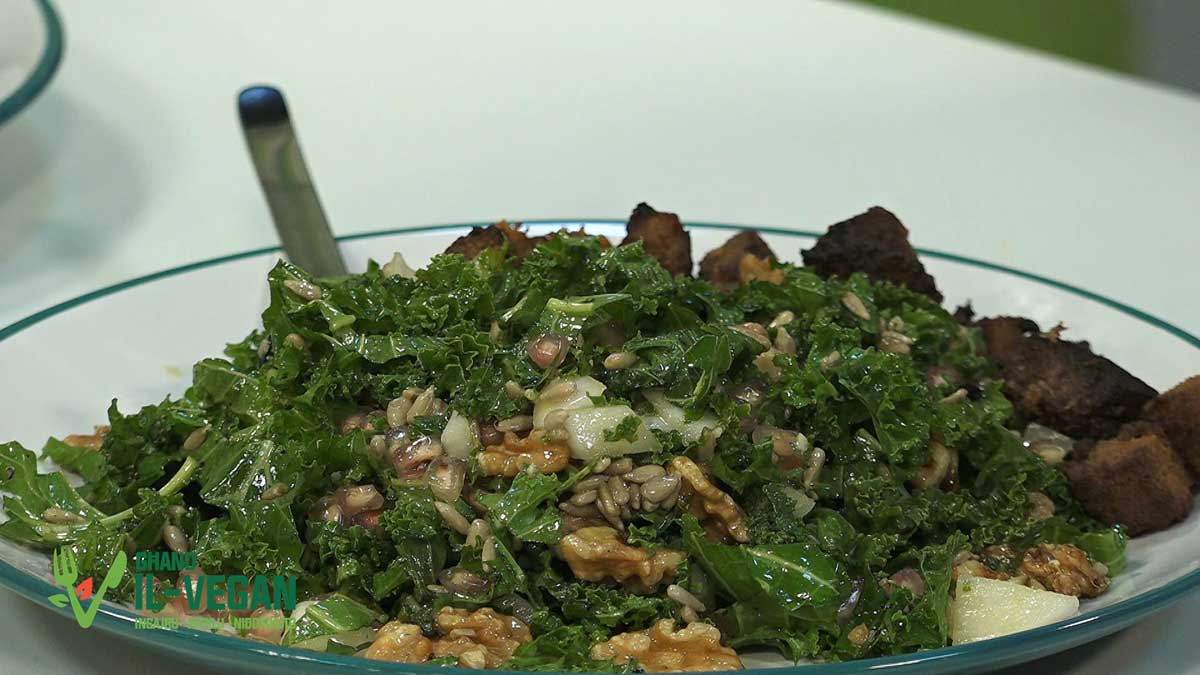 Ingredients
2 bunch kale
Small diced onion
Pomegranate
100g blueberries
100g strawberries
100g sunflower seeds
100g walnuts
Marinated Tofu
Dressing
1 tsp finely chopped garlic
1 tsp Dijon mustard
2 tsp Balsamic vinegar
2 tbls olive oil
1 tbls Agave syrup
Salt
Pepper
Instructions
Wash kale, dry and dice.
Place kale in a bowl, add the fruit, nuts and onion.
In a separate bowl add dressing ingredients except the olive oil. Mix well into a paste and gradually add the oil.
Mix dressing with the kale and is ready to serve.
Can be served on it's own or with other items like Tofu, falafel or bean burgers, etc.
Notes
Excess can be refrigerated and served the following day. Proven, tasty salad full of vitamins, fibre and protein.