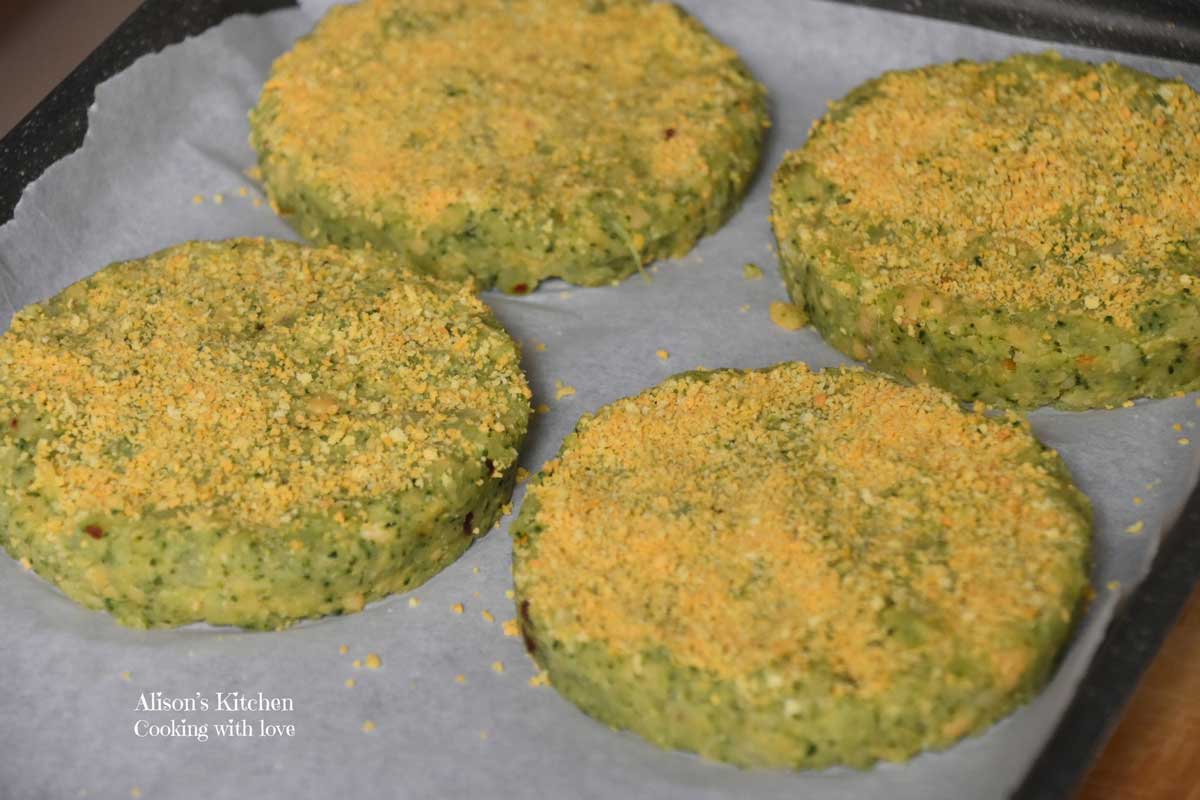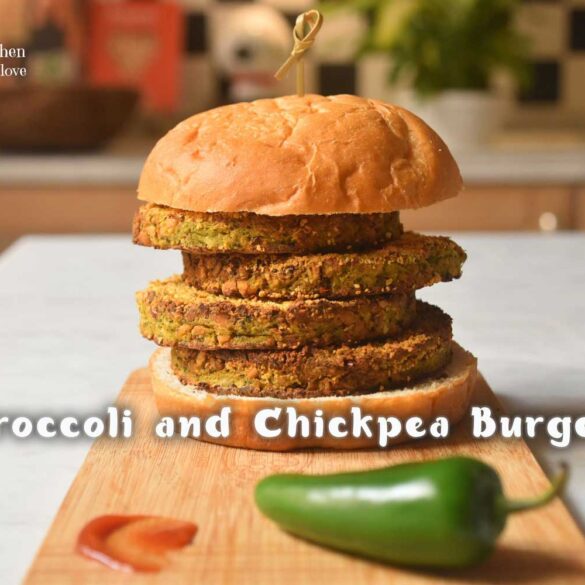 Ingredients
Ingredients for 4 large burgers:
400g broccoli flowers (1 small head)
1 can chickpeas (drained and smashed) - do not throw away the liquid: it's called aquafaba and makes a lovely egg-white replacement when whipped up!
1 large potato
1 small onion or shallot, finely diced
chilli flakes
fresh mint leaves, finely chopped
salt and pepper
nutritional yeast
breadcrumbs
lemon zest
100g toasted walnuts, coarsely chopped
Instructions
Boil the broccoli flowers and potato in a large pot of salted water until the potatoes are tender enough to be mashed.
Drain the veggies well and roughly mash with a fork,
Add the onion, smashed chickpeas, chilli flakes, mint leaves , walnuts, nutritional yeast, lemon zest and taste to adjust with salt & pepper,
Form the burgers on an oven tray lined with parchment paper, I use a ring to help shape the burgers into a round form,
Top with breadcrumbs/panko to protect the burgers from burning and also to give them an extra layer of crunchiness,
Bake in a hot oven until golden brown,
Serve with buns, sliced tomatoes, caramelised onions, lettuce, sauces ... and let your guests create their own burgers with their favourite toppings. I like adding jalapeño to mine!